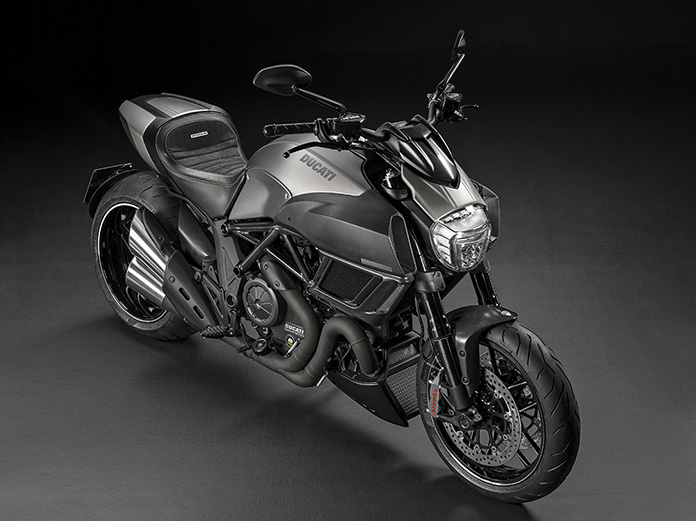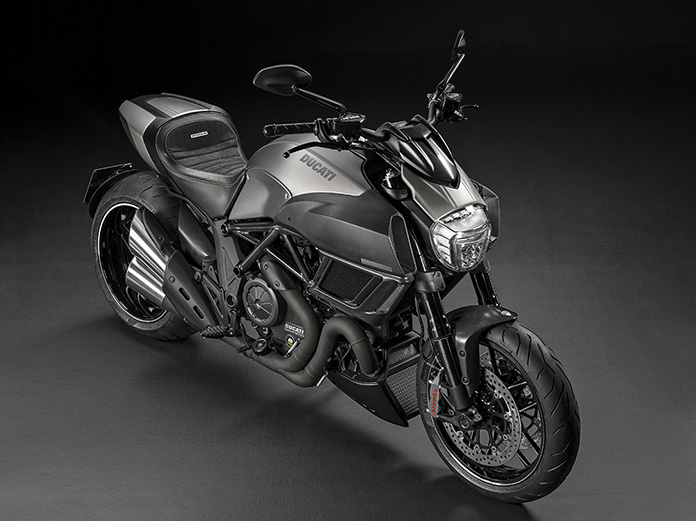 Following its successful unveiling at last year's EICMA trade show held in Milan in November, production of the Diavel Titanium, a limited 500-bike edition, is now under way. The first bikes are already arriving at UK Ducati Stores, inevitably causing a buzz among those with a passion for the special versions created by Ducati.
Built using only the finest components and featuring plenty of exclusive details, the Diavel Titanium, in addition to inheriting the undisputed dynamic performance common to all the other models in the Diavel family, embodies a style that merges design, performance and technology. These aspects together with the outstanding craftsmanship of this unique version, adds a new dimension to the meaning of exclusivity.
The defining feature of this Diavel, which gives the bike such an extraordinary combination of strength and lightness, is titanium. The broad tank covers (side and central) and headlamp cover are both made of this exceptional metal which has been specially banded and chemically satin-etched to create a host of different chromatic shades. On the passenger seat cover, redesigned and widened on this version, the titanium is combined with carbon fibre.
Carbon fibre has also been used to make the redesigned air intakes, now wider and more powerful-looking, giving the Diavel Titanium a sharper, more aggressive look. The radiator covers, micro-screen, front and rear mudguards, front sprocket cover and filler cap cover are also made of carbon fibre.
Taking exclusivity to the next level, the hand-stitched seat made of Alcantara® is embellished with leather inserts. The aesthetics also benefit from a dark chrome finish on the frame, while another key styling detail on the Diavel Titanium takes the form of a high-grade, matt black ceramic coating on the exhaust pipes. Completing this special edition are the exceptional machine-finished forged wheels in exposed aluminium, designed to make the Diavel Titanium unquestionably unique.
To underline the exclusive value of this limited edition, each Diavel Titanium will sport an individually numbered tank-mounted plaque (XXX/500).