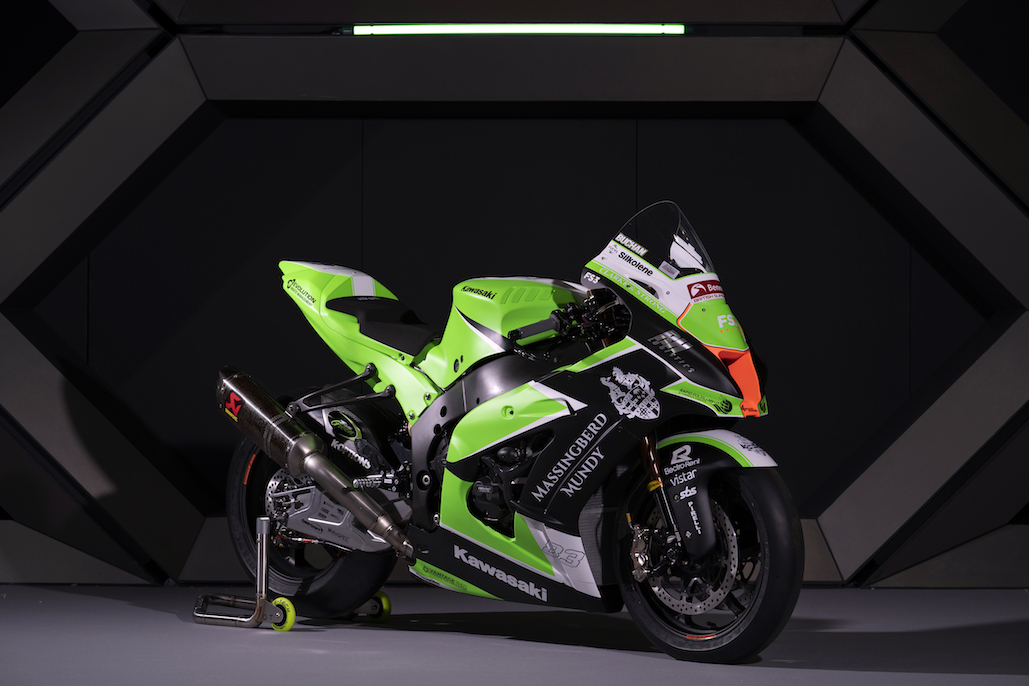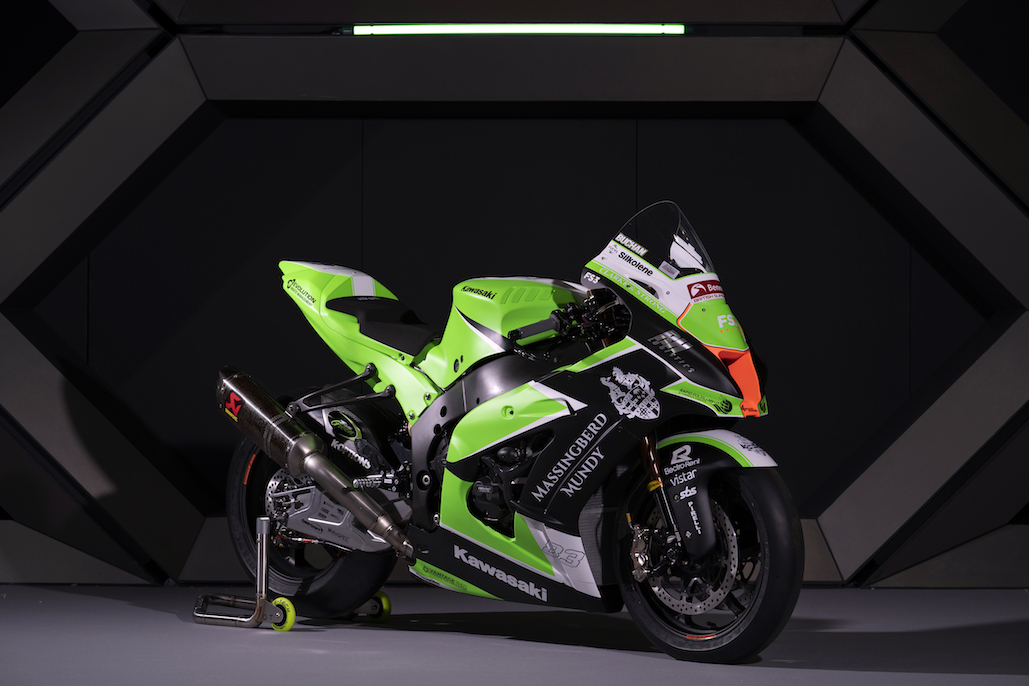 After recently announcing an all new partnership with Team Green and Kawasaki UK, the Massingberd-Mundy Kawasaki livery has today been unveiled on the Kawasaki stand at the MCN London Motorcycle Show.
With the FS-3 Racing, MSS Performance and Affinity Sports Academy machines all on display, the covers were whisked off to reveal a show stopping design for the 2020 British Superbike season.
The racing machines will all be seen on track together for the first time at round 1 of the British Superbikes Championship, taking place at Silverstone on 10th April.
Kawasaki Motors UK Senior Racing Coordinator, Ross Burridge said, "We are excited to finally reveal to the public what we have been working on so hard behind the scenes. We believe the new liveries are very striking and will stand out on track, both at BSB and also at roads racing. The Massingberd-Mundy Kawasaki machines look similar across all classes and bring a true family feel to our Team Green racing program this year."