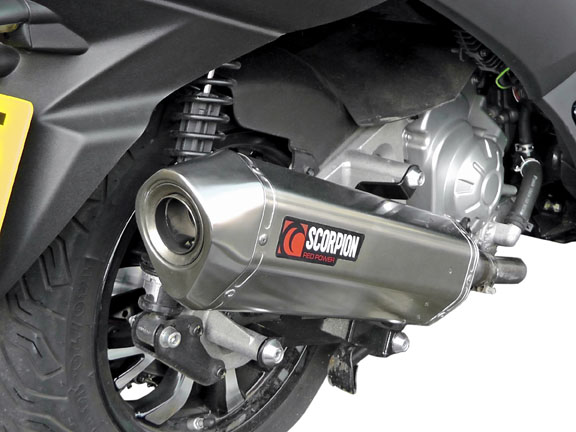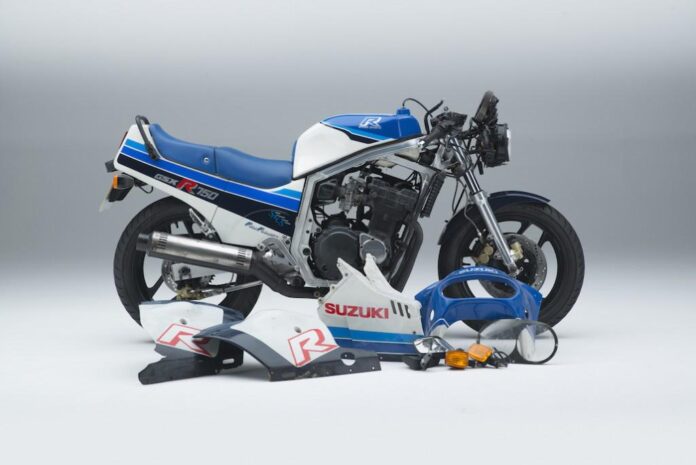 Suzuki will again be providing one of the main attractions at this year's Motorcycle Live, with the restoration of an original GSX-R750F on its stand over the course of the show.
As part of the 30th anniversary celebrations of the iconic range of sportsbikes, which will also see a display of some of the classic GSX-Rs from over the years, Suzuki will be stripping the bike down and rebuilding it with refurbished and new components, restoring the machine to its former glory as the original race replica and the bike that set the precedent for every sportsbike since.
The bike, which is also part of Suzuki's popular Vintage Parts Programme, will be restored by Team Classic Suzuki technician Nathan Colombi, and will be completed and started live on the stand on the final day of the show.
Tim Davies, Suzuki GB's Aftersales Marketing Co-ordinator for parts, said, "I really don't think there's a bigger icon in motorcycling than the original GSX-R750. It's responsible for 30 years of sportsbikes as we know them today and also the popularity of the GSX-R brand. With plenty of celebrations planned around the anniversary at Motorcycle Live, we're really looking forward to the project and hope that everyone that comes to the show is just as excited as we are to see it come together."
GSX-R owners also have the chance to get involved with Suzuki's celebrations at Motorcycle Live, with three spaces available on the GSX-R display up for grabs. To enter for the chance to , owners simply need to upload a photo of their GSX-R to www.suzuki-gb.co.uk/gsx-r-competition.
Suzuki can be found on stand 4D20 when Motorcycle Live opens its doors on Saturday 28 November, 2015.
For more information on Suzuki's Vintage Parts Programme, click here.
For Motorcycle Live tickets and information, click here