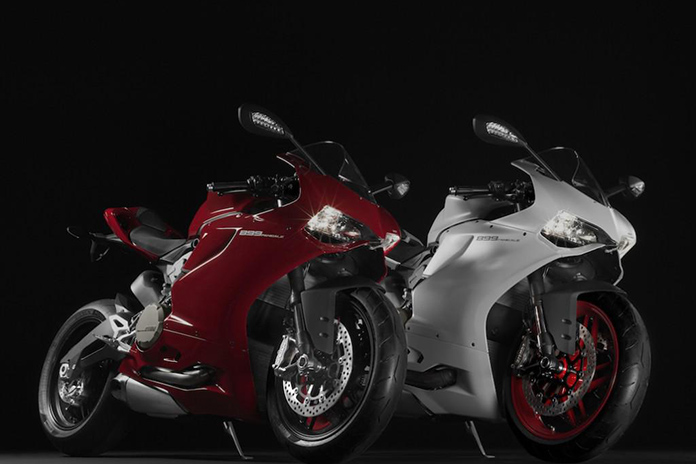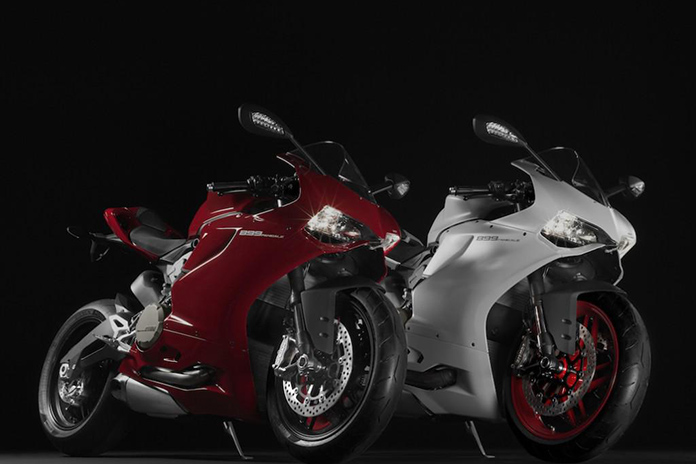 Ducati UK are offering £750 Ducati Performance vouchers for all newly registered 899 Panigale, Diavel and Diavel Carbon models this summer.  This promotion follows a positive reaction to the £750 voucher offer that was recently announced on the Monster 1200 range. With the combination of Ducati TriOptions finance offers and the Ducati Performance voucher there has never been a better time to purchase some of the most desirable bikes in the Ducati range.
The latest generation Monster 1200 and 1200 S, powered by the formidable Superbike-derived 1198 Testastretta 11° DS engine, has become the naked bike of choice due to its muscular presence combined with premium components fully integrated into Ducati's latest technologies. High-spec brakes, suspensions, swingarm and lightweight wheels combine with Ducati's best yet ergonomics to offer the Italian manufacturer's most attractive Monster ever. This formidable package can now be enhanced with a £750 Ducati Performance voucher and is available on TriOptions at £135 per month for the S and Stripe versions or £119 for the standard model.
For those who prefer a bike for the track and the road, the award winning 899 Panigale has now become even more enticing. A £750 performance voucher and a Ducati Trioptions offer of £139 per month only adds to the desirability of the Panigale. This "Supermid" version is designed to provide the thrill of the latest generation flagship model with the refined character of an everyday road bike.  A Ducati Superbike is rarely kept standard and now with the help of the voucher promotion new buyers can delve into the accessory voucher with increased vigour.
The Diavel is a bike that is all consuming and involving not only due to its design but also its performance thanks to its intoxicating torque that the 162hp Testastretta 11° DS engine provides. The Diavel can be enhanced with accessories such as forged aluminium rims, billet aluminium footpegs, levers, covers – the list is endless. Alternatively the £750 voucher can be used to purchase a wide range of Ducati apparel and safety gear. The Diavel is also available on TriOptions from £135 per month.
The Ducati Performance voucher is valid from 15th June until 30th September 2015 for 899 Panigale and Diavel and Diavel Carbon and from the 21st May until the 30th September for Monster 1200.
The Ducati Performance voucher is only applicable to qualifying models that are registered new between these dates and must be purchased through an official UK Ducati dealer. For full terms and conditions of this offer visit www.ducatiuk.com
For further information on Ducati accessories and apparel visit www.ducatiuk.com