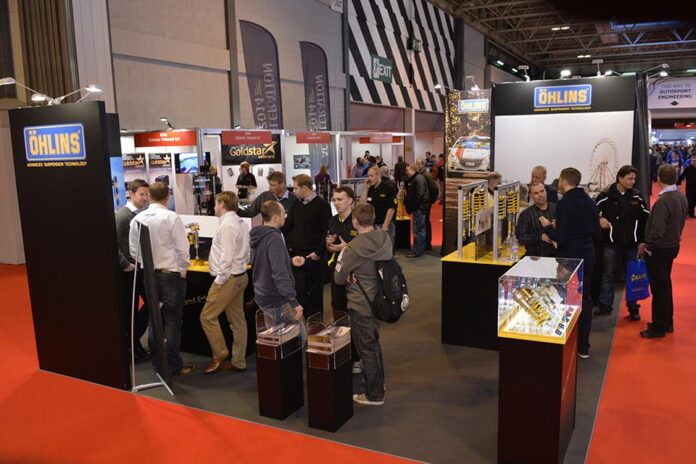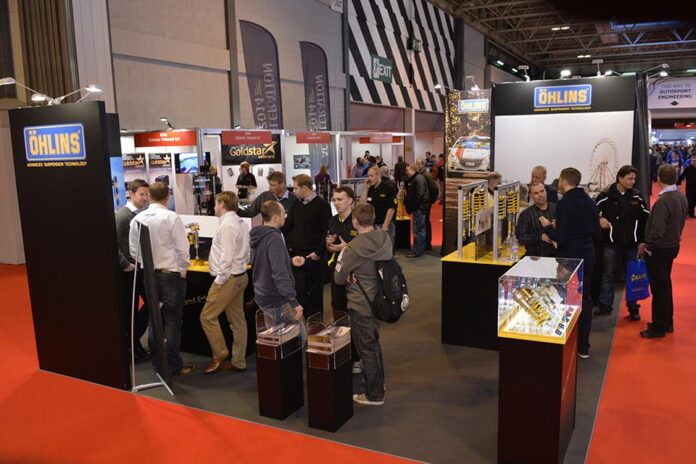 Leading motorsport suppliers, engineers and decision makers from around the world will descend on Birmingham next month, for Europe's largest dedicated motorsport trade show, Autosport International.
The 8-11 January event brings the high-performance engineering sector together on the eve of the new season, presenting significant networking opportunities and a platform to see the sport's latest developments.
Home to the majority of Formula 1 teams including title-winners MERCEDES AMG PETRONAS, the renowned British sector is valued at generating £9 billion in sales, and accounts for more than 41,000 jobs across approximately 4,300 companies. The chance to meet local leaders face-to-face means an array of accents will be heard within the NEC.
Roughly 15% of the expected 700 exhibitors are based outside of the UK, including market leaders such as Brembo, Bosch, Capricorn Automotive, Öhlins Racing and Sadev. The winner of the 2014 FIA World Rallycross Championship teams' title, Olsberg MSE from Sweden is amongst the first-time exhibitors.
A total of 17 nations are currently represented in the group, led by 17 firms from the United States of America, 13 from Italy and 11 apiece from France and Germany. Beyond Europe, exhibitors from Australia, Hong Kong, Malaysia, New Zealand and Taiwan are preparing for longer journeys to Birmingham.
There, they'll meet motorsport professionals from around the world, with guests from 63 different countries among the 2014 Autosport International trade audience of 28,000 people.
"Every year, we receive significant interest in Autosport International from all over the world, and we're looking forward to hosting international exhibitors and trade guests at our 25th anniversary event in January," Ian France, Autosport International Show Director, said.
"That so many companies and motorsport professionals from America, Europe and beyond attend the event to network with the British sector is a testament to its standing as the hub for engineering excellence.
"We are proud to work closely with UK Trade & Investment in facilitating further opportunities for the growth of British companies, and to play our part in bringing everyone together to start the new season, wherever they are based."
Many of the travelling exhibitors will use Autosport International to launch new products.
Brake specialists Brembo will introduce the latest additions to its GT racing line-up. A six-piston front-GT caliper is made from aluminium, and designed for discs with a greater surface area; such as Brembo's new 390mm GT front disc brakes. Another Italian exhibitor, M.E.RIN S.r.l is launching its updated Standard Range fuel tanks, available in more than 520 configurations.
From Australia, Holinger Engineering is set to showcase its first in-line, six-speed sequential transaxle, developed as an extension of its OEM 'kits' for the likes of Aston Martin, Lamborghini and Porsche.
American firm AEM Electronics will announce and showcase new software for its Infinity, standalone, programmable ECU, with a range of new applications and features.
First held in 1991, Autosport International commences with two days dedicated to industry visitors, 8-9 January, incorporating Autosport Engineering in association with Racecar Engineering and the new Low Carbon Racing and Automotive Show.
Trade registration is available from £27 through +44 (0)844 4170272 or www.autosportinternational.com