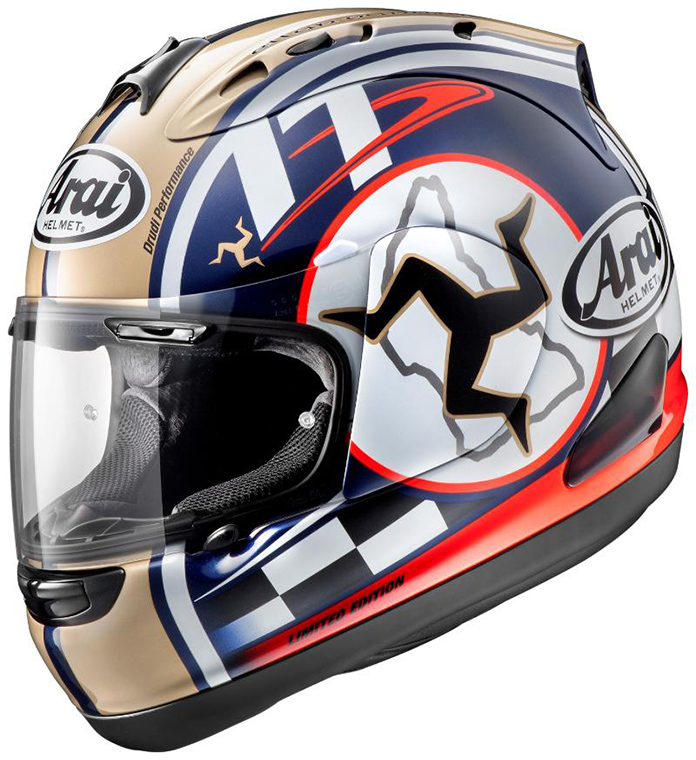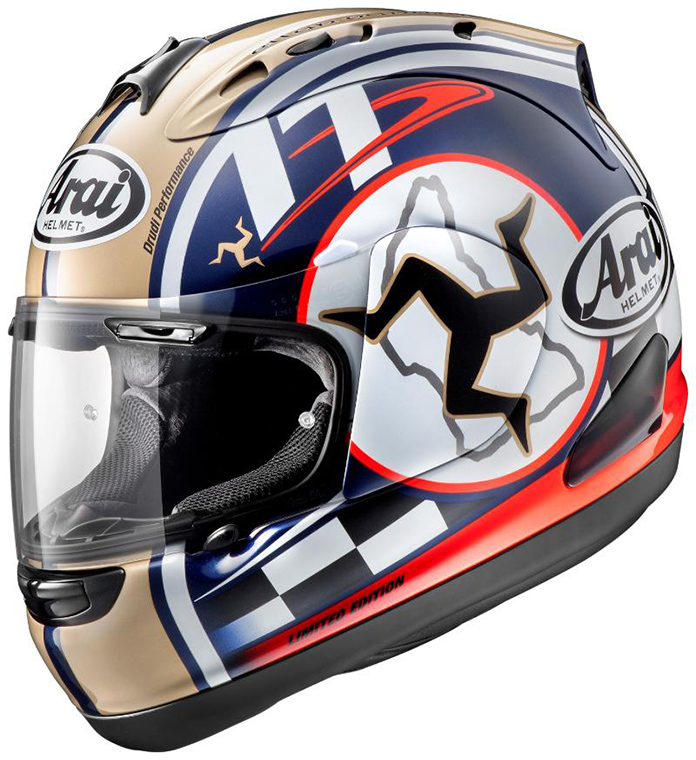 The much anticipated new RX-7 GP Isle of Man TT edition is ready for ordering. Legendary designer Aldo Drudi has again created a masterpiece. A composition in blue, red and striking gold with a prominent position for the three-legged Isle of Man symbol. This year's IOM TT Edition will again be produced in a limited production run. It is based on the race-ready RX-7 GP with Aldo Drudi's stunning signature "D-Perf" design for this '15 version.
The limited RX-7 GP Isle of Man TT '15 designs are always very popular because of their exclusivity and beautiful graphics. This year's IOM TT 2015 edition is no exception to the rule. Arai has had a close collaboration with the IOM TT organization for years and we are proud to be an official partner of the Isle of Man TT races. That is why, year after year, Arai course banners and signposts deck this world famous track.
FIND YOUR ARAI DEALER HERE
Also for this year's 2015 edition, Arai is the helmet of choice at the Isle of Man TT as we are the official helmet brand and preferred helmet partner of the TT organisation.
The IOM TT 2015 edition is exclusively offered for sale by Crossan Motorcycles Ltd.