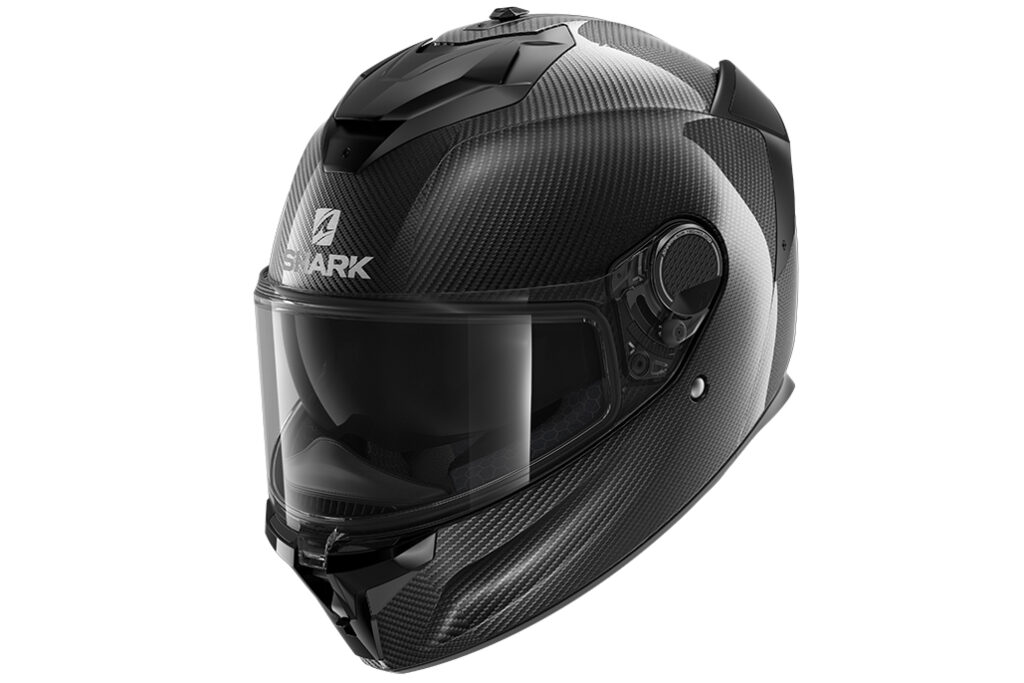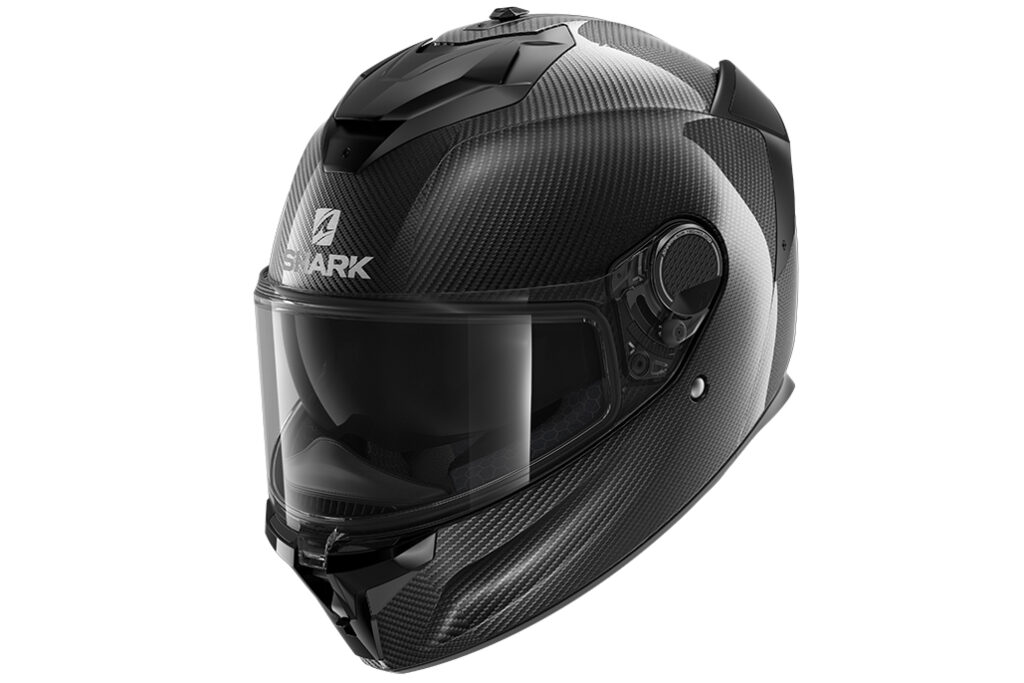 Announced as part of the new 2020 collection from SHARK Helmets, the SPARTAN GT Carbon helmet joins SHARK's pulse division as the new reference among GT sport helmets – and now riders can get their hands on a brand-new helmet in time for Christmas as the SPARTAN GT Carbon in CARBON SKIN is now available in dealers across the UK.
Featuring the latest innovations and expertise acquired by SHARK Helmets over the last thirty years, the SPARTAN GT Carbon is a full-face helmet featuring an outer shell made from a combination of fibre and carbon layers with Multi-Density EPS, offering superior levels of protection and ultimate comfort on any journey.
Available in CARBON SKIN with exposed carbon fibre across the entirety of the helmet, the SPARTAN GT Carbon offers a modern and streamlined look, complimented by its aerodynamic shape optimised by means of CFD (Computational Fluid Dynamics) design studies. Externally, there's a fully adjustable ventilation system with dual air intake chin guard that directs air circulation towards the peak, as well as a dual air extractor at the back of the helmet. There's also ergonomic upper ventilation with an integrated sliding mechanism for optimal grip and convenience.
The new VZ 300 visor is inspired by the VZ 100 model seen on the SHARK RACE-R PRO GP line, worn by all SHARK-sponsored racers. With a Class 1 optical rating and variable thickness, the visor on the SPARTAN GT Carbon offers unrivalled optical quality and avoids any visual distortions regardless of the angle of vision. Thanks to the Pinlock Max Vision® film included as standard, there's no risk of fog and the new, innovative side plate mechanism gives the visor an ultra-soft notching movement, whilst the new central locking position enhances practicality and improves air intake. On the sides, the helmet features the all-new SHARK SKIN side plates that reduce noise by removing the effect of aerodynamic disturbances like wind buffeting.
Internally, the SPARTAN GT Carbon contains 3D cheek pads that offer optimal fit, comfort and support, whilst the SANITIZED®-labelled ALVEOTECH lining fabric offers enhanced antimicrobial efficiency to minimise odour and perspiration, along with a dual breath guard with summer and winter configurations. The brand-new SHARK Emergency Release System concept allows for easy and intuitive removal of the internal padding across the neck and cheeks, so in the event of an accident the helmet can be removed safely.
Available in dealers from 23rd December in sizes XS to XXL, the SPARTAN GT Carbon in CARBON SKIN has an RRP of £409.99.
For more Shark Helmets UK news check out our dedicated page Shark Helmets UK
or head to the official Shark Helmets in UK website www.nevis.uk.com