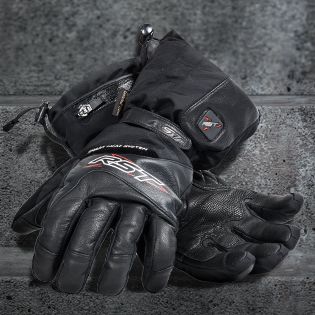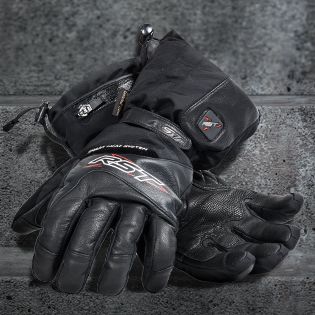 We've created the ultimate winter glove just in time for the wintry weather!
The RST Thermotech Heated Waterproof glove has been introduced into RST's winter range and is designed to protect and keep you warm throughout the harshest of weathers.
Using premium grade cowhide, super fabric and neoprene along with heavy duty bonded nylon thread these gloves are made to the same quality that is expected from RST, however it has a showstopper attraction; each glove is fitted with a 7.4V lithium battery to produce 3 levels of heat – low, medium and high. Providing up to 150 minutes of running time on high this warming layer runs over the top of the hand and fingers where you need the warmth most when riding in icy and bitter conditions.
Premium grade cowhide / Powergrip / Super fabric / Neoprene / Maxtex / DuPont ComforMax Classic / Smart micro flexible fibre / Wrist closure / Elasticated cuff closure / Power grip / Pre-curved fingers / Double layer leather in palm / Heat time: 120 -150 minutes highest heat setting, 240 – 270 minutes lowest heat setting / 7.4V Lithium Polimer battery / 7.4V European charger with UK adapter / Double stitched seams / Heavy duty bonded nylon thread.
Sizes:S (8) – 2XL (12) Colourways:Black Fit style:Tour /Adventure /Urban. £149.99
Find your local RST dealer here to pre-order yours!