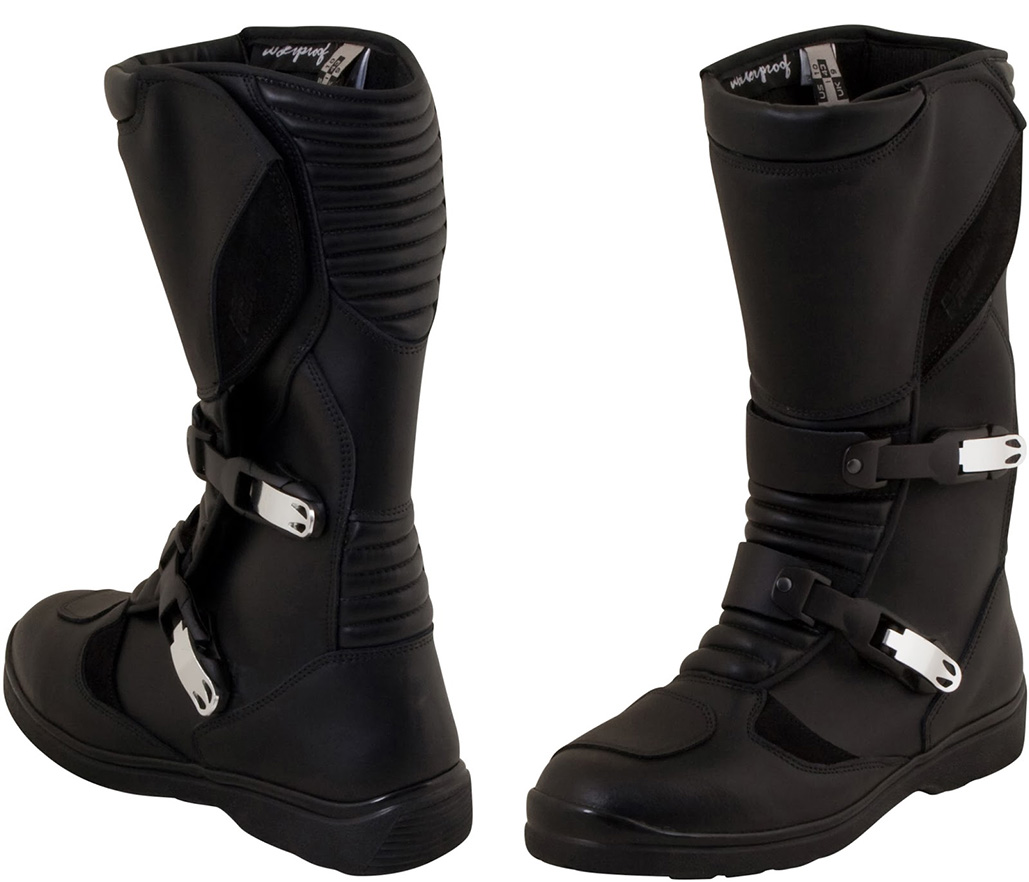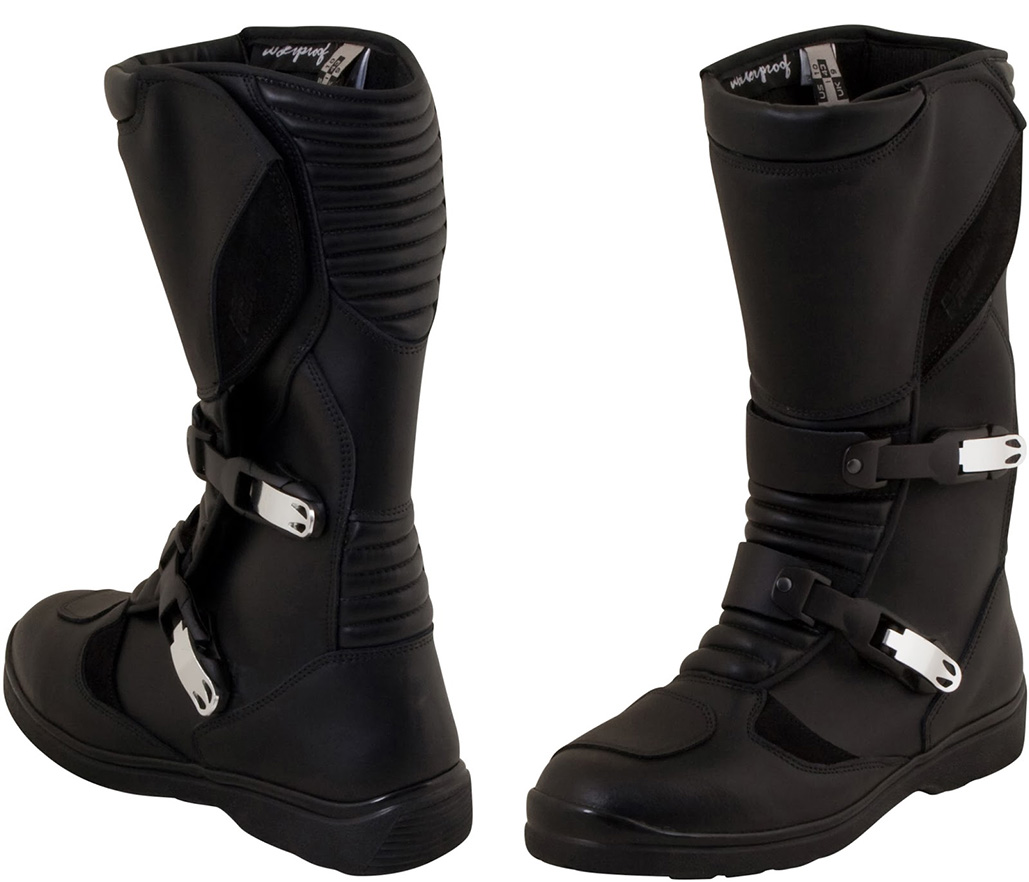 The new Prexport Touring Boot is designed for adventure sport riders looking for supportive, comfortable and hard-wearing footwear without the restriction of full-on motocross or enduro boots.
Unlike most adventure or off-road boots, the Touring is waterproof and breathable, thanks to the use of a Prexportex membrane, which helps to regulate temperature, keeping feet dry and comfortable even in changeable conditions.
The tough yet supple full-grain leather outer is fitted with stretch panels at the calf, heel and front, allowing plenty of movement both on and off the bike. There are also internal padded sections at the ankles, plus reinforcement over the 'shift zone' to help alleviate pressure pains when changing gear.
Adjustable securing buckles allow for the use of thick socks during colder days and ensure a snug and secure fit, helping to keep the Touring boots firmly in place. A reinforced inner sole helps keep feet supported when standing on the pegs and the outer sole has a deep tread for a sure-footed feel both on the bike and on foot.
The Prexport Touring Boot is available in sizes 7-12 [Euro 41-47] in black for £149.99 including VAT. Call The Key Collection on 0117 971 9200 or visit 
www.thekeycollection.co.uk
.