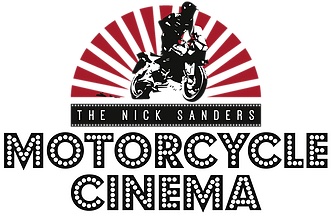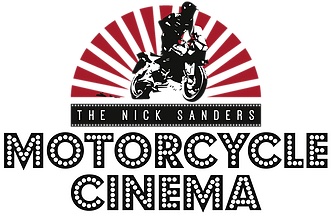 My first 'motorcycle cinema' concept was launched at Motorcycle Live in 2009. I'd been talking the idea through with the organisers for a year or so before that and when it arrived in the shape of a big blue tent, it was a great success. There were literally queues to come and sit inside and watch an 8 minute film especially for the show. My usherettes gave out popcorn and I gave a personal talk before each screening.
The next year continued with the experiment with a new film and we just about got the same reaction. For the past four years my motorcycle cinema idea has been really well reviewed by audiences as shown in the shows' research.
A NEW STYLE APPROACH
The great maxim in the showbiz world is "never bore your audience" and as an adventure writer and filmmaker, I am known for being progressive, or at least try to be. This year we are doing something completely different.
Capturing the mood of a brand new fashion called 'Steampunk' – itself a mix of Jules Verne steam mechanicals fused with a bit of the Wild West – the cinema will no longer be in a tent but composed of a newly built film cube housing two super large 70inch television monitors. Sound effects will be awesome and the whole thing will give off the appearance of being driven by steam. Hey, it's a hoot, and in my opinion what going to a 'show' is all about!
Instead of one 8 minute film which you have to sit down too, now we will run two smaller 3 minute films that change every half an hour. It's free and you just come and hang around my cinema stand and we make you feel just right at home with old-fashioned hospitality. I've filmed hundreds of great people and great situations and they all appear as if part of my life.
LAUNCH OF AUTOBIOGRAPHY
It's been a long time in the thinking, but volume one of my life story, entitled, "The Extraordinary Life of an Ordinary Man," will be launched at Motorcycle Live, and 10 brand new never before seen short films will be shown on the hour and the half hour for your amusement and interest, each one representing a slice of my life during my motorcycling years. The content of these films will be released nearer the time, and don't forget, we have great girls dressed up in steampunk fashion, loads of pop corn and free books and DVD's and I'll be there all of the time. Look forward to your visit.
You can purchase my autobiography online here
The building and development of my wonderfully mad apparatus will be posted on twitter and facebook, the details of which you'll find here and on my own sitewww.nicksanders.com.