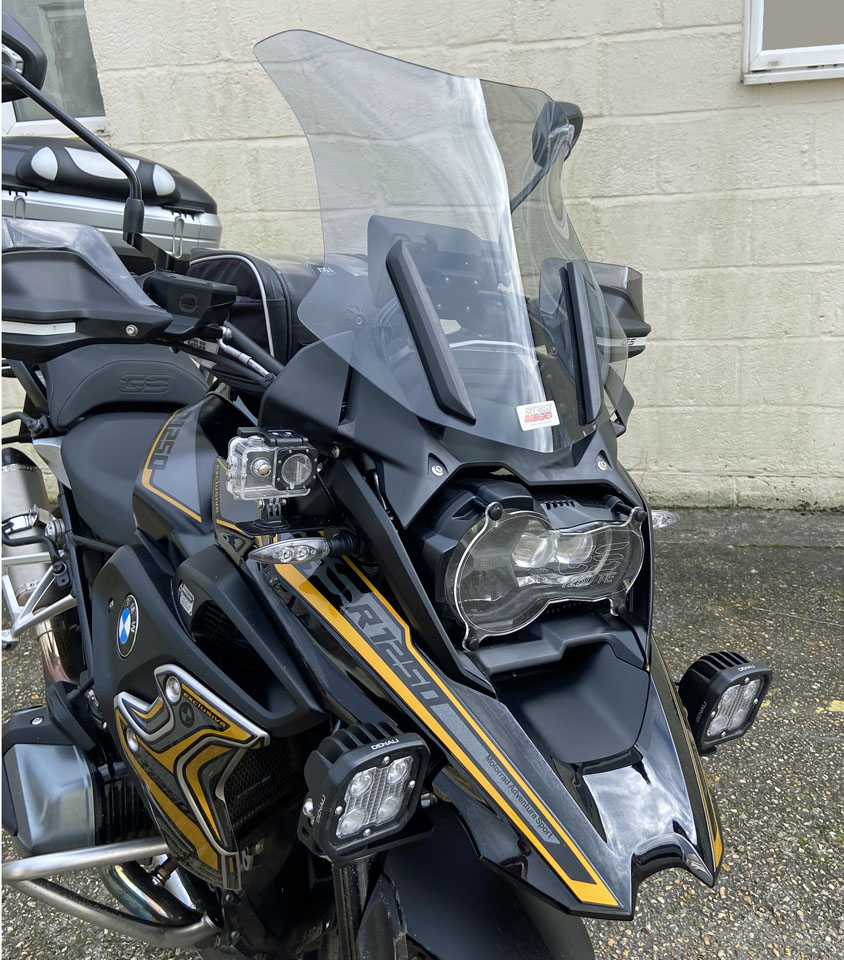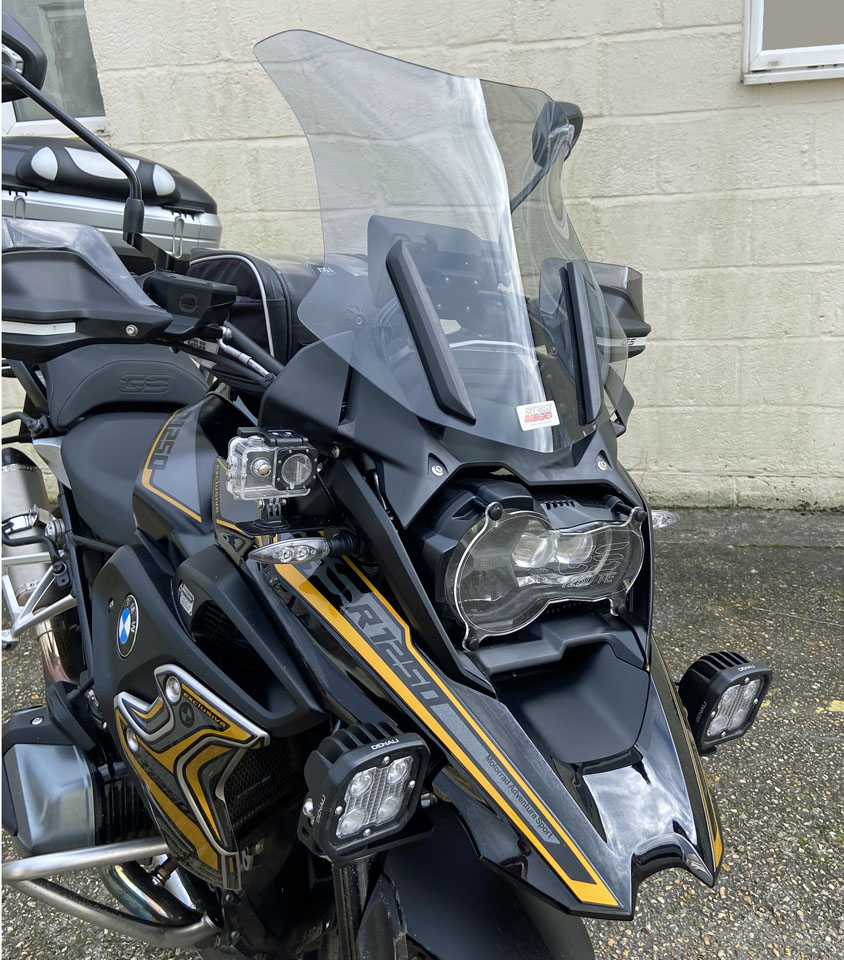 Skidmarx have introduced a selection of taller and wider screens for BMW's best-selling R 1250 GS adventure sport bike.
Made in the British motorcycle bodywork specialists' Weymouth factory, using 4mm cast acrylic, the tall screen (pictured above) measures 43cm high by 41cm wide, which is 5cm (2 inches) taller than the factory-fitted screen.
For riders seeing maximum coverage, the Tall & Wide screen (below) is 48cm by 44cm, adding 10cm (4 inches) to the height and 3cm (1.2″) to its width.
Like all Skidmarx screens, they fit directly onto the original mountings, for a straightforward job – no drilling or cutting, and no fiddly brackets or fixing kits.
Available in clear, light and dark tints, the Tall screen retails at £79.95 including VAT; the Tall & Wide screen is £84.95.
There is also a standard size version, in clear, light and dark tints, priced at £74.95.
The R 1250 GS screens can be fitted to the R 1200 GS (2013 on) as well as the 1250 model.
Call Skidmarx on 01305 780808 or visit www.skidmarx.co.uk for details.