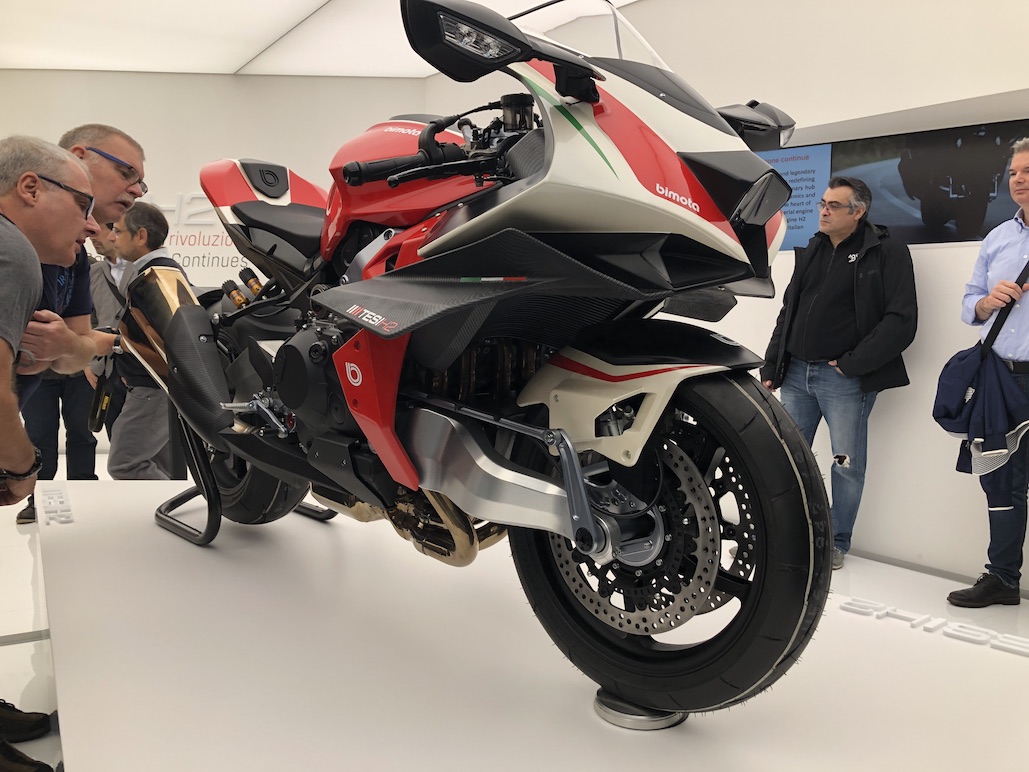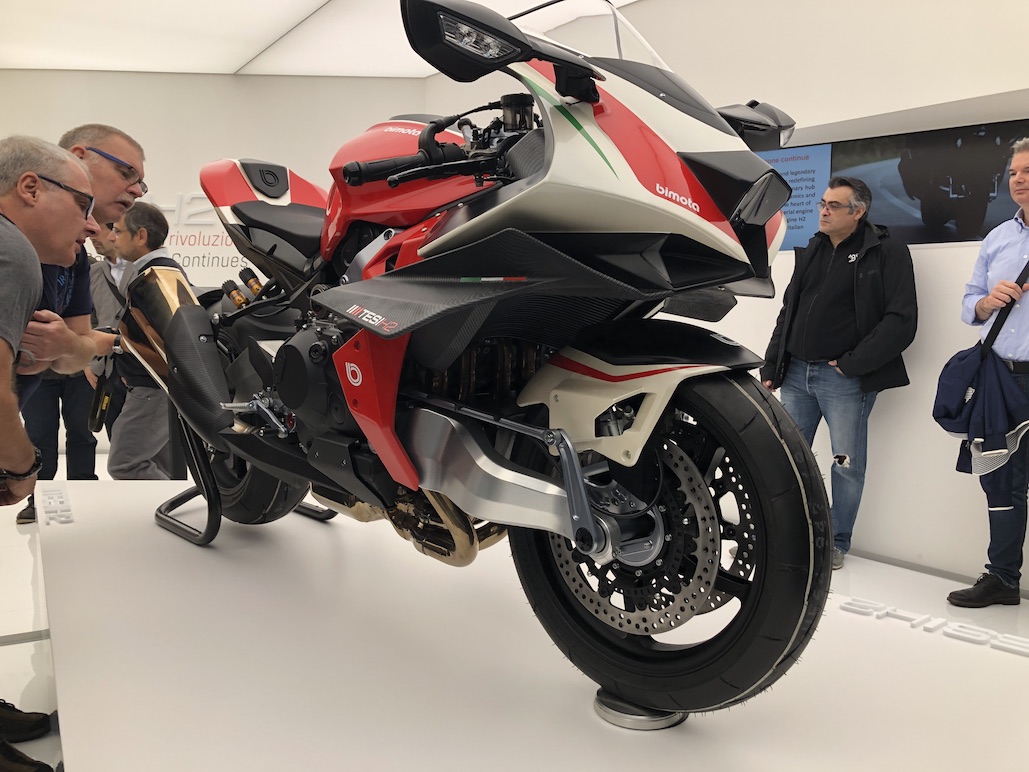 Kawasaki Motors Europe NV (a wholly-owned subsidiary of Kawasaki Heavy Industries, Ltd.) established Italian Motorcycle Investment S.p.A. (hereafter IMI) on April 16, 2019 to manufacture and sell top class motorcycles under the BIMOTA brand in Rimini, Emilia-Romagna, Italy. Upon receipt of the investment funds from Bimota S.A., it will be renamed Bimota S.p.A.
Bimota is a premium motorcycle brand with a rich history. Ever since the release of their first model in 1972, the unique and carefully crafted motorcycles have earned fans from all over the world.
Together with illustrious members like Pierluigi Marconi, the father of TESI, IMI will revive the BIMOTA brand and expand its operations, developing, producing and selling BIMOTA motorcycles for its fans around the globe. Through the supply of engines and other key components, Kawasaki Motors Europe N.V., along with the KHI Group, will support BIMOTA's revival. The KHI Group considers it a privilege to be able to, through IMI, support the BIMOTA brand in its revival. At the 2019 EICMA show, reference models of new BIMOTA motorcycles born from the collaboration of Mr. Marconi and Kawasaki will be on exhibit. These completely new concept models will combine for the first time TESI technology from BIMOTA and innovative technology from Kawasaki's ultra-high performance Ninja H2 motorcycle.
IMI plans to offer 200 BIMOTA brand motorcycles for sale in 2020.