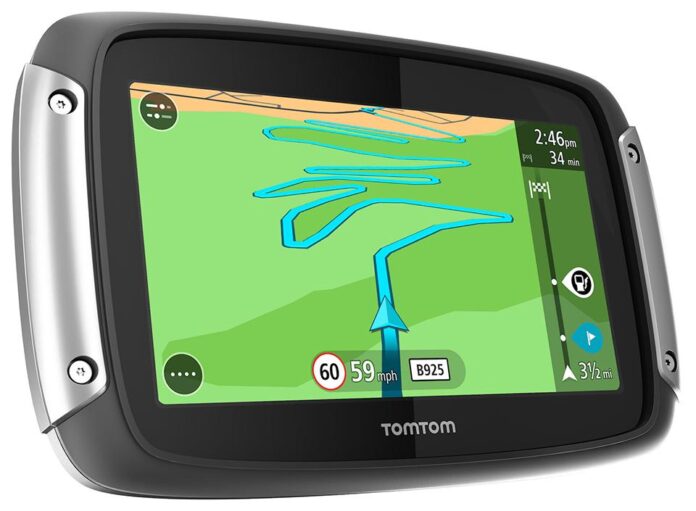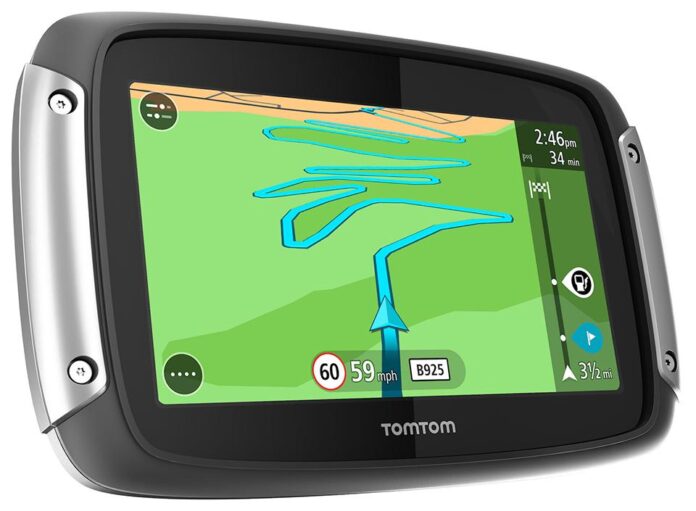 TomTom today launches the all-new TomTom RIDER, designed to make every motorcycle ride more exciting. For the first time, bikers can choose the level of twists and turns they want to ride, to create their own adrenaline-filled adventure.
The new TomTom RIDER helps bikers discover and explore new routes. Simply select an area to ride on the map and the RIDER will suggest the most exciting round-trip. Before setting out, motorcyclists can create and share touring adventures with friends and upload them direct to the device.
The stylish, yet rugged TomTom RIDER has been completely redesigned for life on the road and offers real-time traffic information to motorcyclists for the first time. An innovative rotating mount allows bikers to switch to portrait view to see more of the bends ahead. It has a glove-friendly, interactive screen to make it easy to find and explore new places. Bluetooth® enabled audio instructions delivered to the headset or helmet, give bikers more freedom to just enjoy the journey.
"We believe that every ride is a chance for adventure," said Corinne Vigreux, co-founder and managing director, TomTom Consumer. "So we have designed TomTom RIDER to give bikers more ways to create and discover exciting routes. From the freedom of cruising the open road, to the thrill of leaning into the tightest curve on the highest peak, with RIDER, bikers can create and ride their own perfect adventure."
Notes:
TomTom RIDER includes features that are designed specifically for bikers:
Winding Roads: Find the most exciting winding roads and avoid the boring straights.
Hilly Roads: Stay at sea level or climb the highest peaks.
Round-trip Planning: Simply select where you want to ride and TomTom Rider will find the most exciting route.
Portrait View: Simple rotate to portrait view to see more of the bends ahead.
PC Route Planning: Pre-plan a touring adventure before leaving home.
Route Sharing: Share a route with other bikers before setting off or after you return home.
Lifetime TomTom Traffic: Ride with real-time traffic information for the lifetime of the device.
Audio Instructions via Bluetooth: Keep your eyes on the road with audio instructions delivered through your headset.
Track Support: Upload tracks (GPX format) and your TomTom Rider will show you the way.
Hands-free Calling: Call hands-free while you ride.
Weather-proof Design: As weather ready as you are.
Glove-friendly Screen: Use your TomTom Rider even while wearing gloves.
Sunlight Visibility: Make use of different colour options for different times of day.
Trip Recording: Record your trip and relive the adventure any time.
Trip Statistics: See how far, how fast and for how long you have ridden.
Fully Interactive Screen: Pinch, zoom and swipe to interact with the map. 
TomTom RIDER will be available from April 2015. Price: TBC.  See www.tomtom.com/new-rider-400