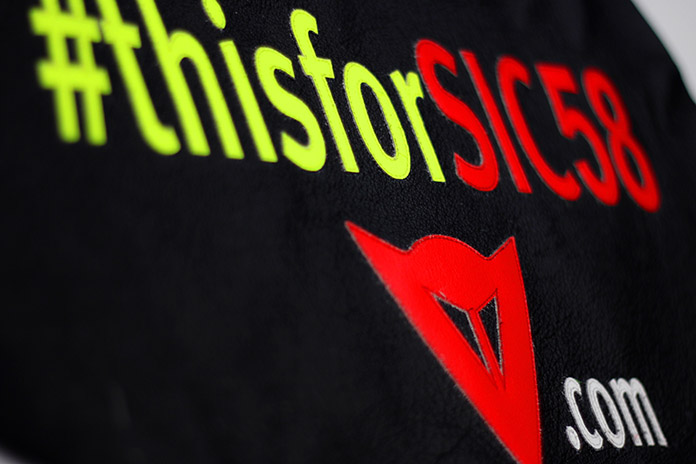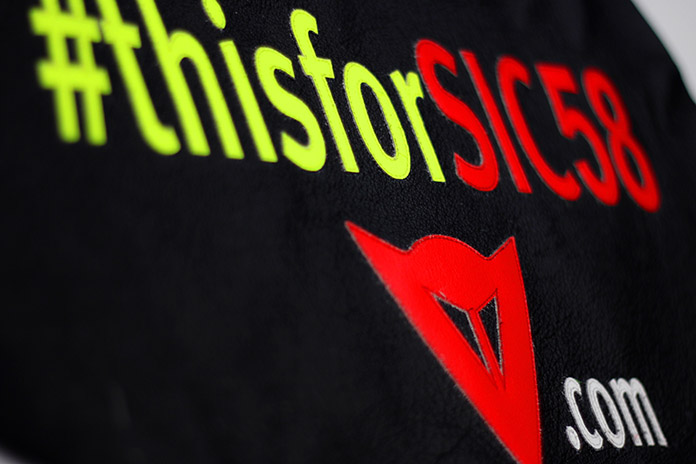 This morning Valentino Rossi lined up at his home circuit at Mugello wearing a truly special Dainese suit. With #thisforSIC58 embroidered on the back, Rossi showed his support to the Marco Simoncelli foundation, an organisation dedicated to the memory of his friend Marco.
The suit will be worn by Rossi during the race weekend and will be put up for auction on Wednesday 18th June at 2PM (GMT +2:00).
All information about the auction and product details will be available on the brand-new Dainese website dainese.com, which goes live on Friday 13th June.
Through the purchase of the nine-time world champion's suit, the lucky winner will contribute to the support of the Santa Marta project, a day centre for the disabled that the Simoncelli Foundation is building near Coriano, Marco's home town.
Rossi's suit is the first of many original Dainese products worn by world champion riders that will be available on dainese.com.
#thisforSIC58 was created in honour of Marco Simoncelli and to support charitable projects backed by the Foundation dedicated to his memory.
Each of the items purchased on dainese.com will be delivered to the lucky winners in special display cases, complete with a signature by its first famous owner.