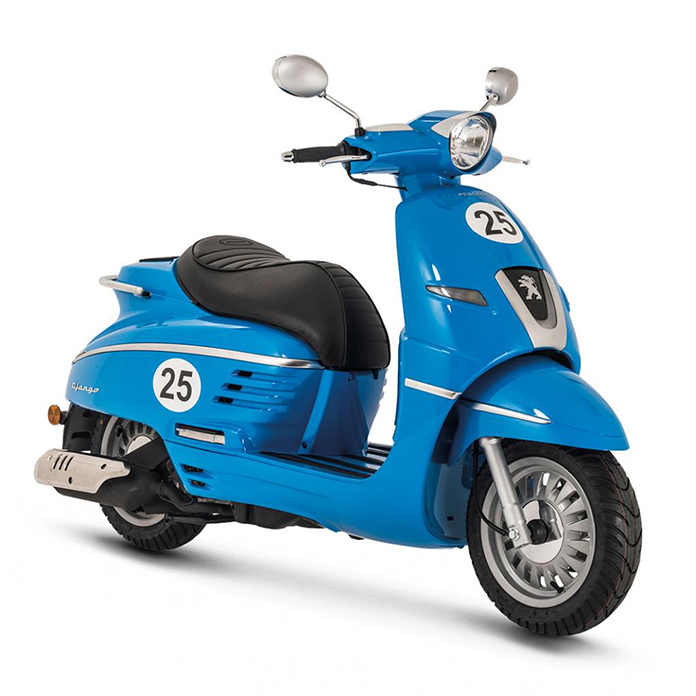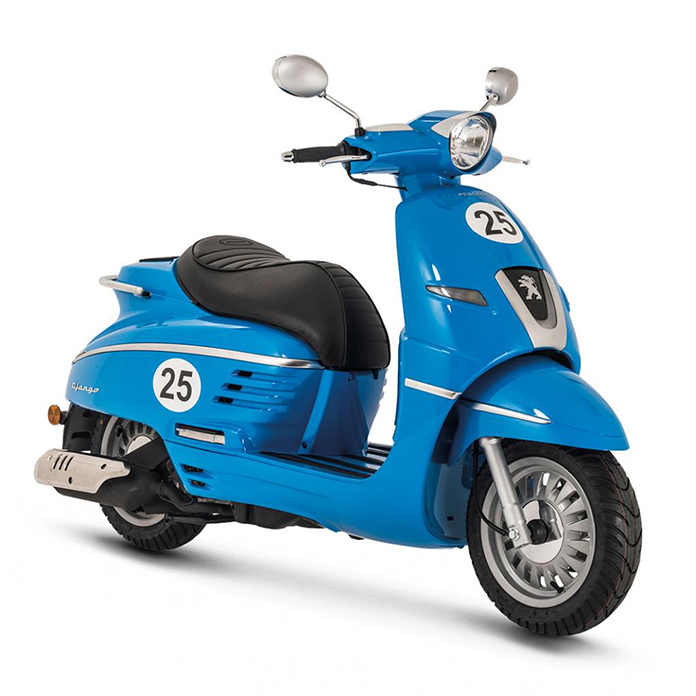 Peugeot's 'neo-retro' Django scooter will be available with the option of a 50cc engine in time for Summer 2015.
Already produced with a choice of 125cc and 150cc motors, the 50cc version of the Django can be ridden on an AM licence, making it accessible to anyone aged 16 or over. AM category scooters can also be ridden by anyone who passed their car driving test before 1st February 2001, without the need to take any extra tests.
Named after the legendary Jazz guitarist Django Reinhardt, the styling of the Django is inspired by Peugeot's S57C scooter of 1958. Like the early Peugeot scooters, the Django 50 is powered by a 2-stroke engine, although the modern motor is more fuel efficient and complies with tough emissions regulations, making it kinder to the environment.
And while the name and styling might be rooted in the past, the rest of the Django is totally contemporary, with modern LED lighting (front and rear indicators plus rear light). The classic analogue speedometer dial has an LCD screen display set into it, featuring a trip computer. and the lockable dual compartment glove box has a 12-volt power socket inside for charging gadgets on the go. There's also a helmet-size luggage bay beneath the seat.
There are currently two models to choose between. The Sport 50 comes in French Blue and Silver Satin colour schemes. The colour-matched cover behind the seat can be removed to reveal a passenger seat, alloy pillion footrests fold out from the bodywork and there is a chrome hand-grip too.
The Evasion 50 comes in a variety of two-tone colour schemes, with white wheel rims and whitewall tyres. Fitted with a fly screen and chrome front luggage rack as standard, the Evasion is very evocative of the 1950s.
The Sport and Evasion 50 both sell for £2399 and are covered by a 2-year unlimited mileage parts & labour warranty. Information and details of authorised Peugeot Scooter dealers can be found at peugeotscooters.co.uk.