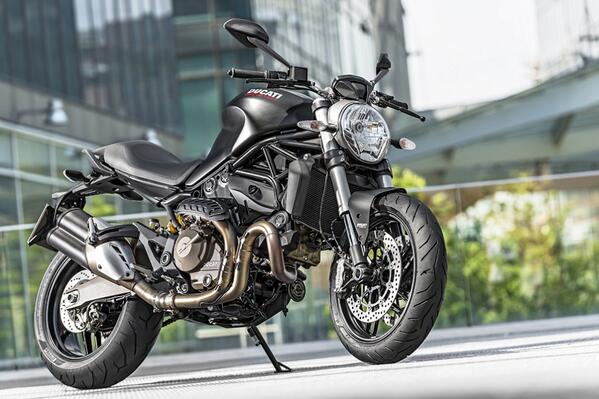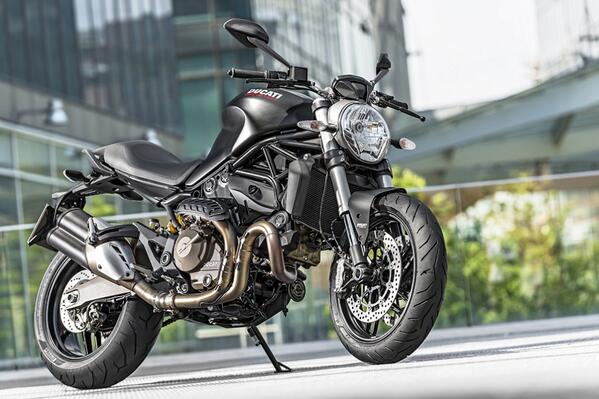 Ducati announces the brand new Monster 821, a mid-size entry for the third generation of the iconic naked model and the latest chapter in the Bologna-built motorcycle's famous story. Underlining Ducati's strong association to the Bologna region, the company has chosen to release the first images of the new model portrayed in typical Bolognese ambience.
Following the successful unveiling of the new generation Monster 1200 at the Milan International Motorcycle show in November, Ducati now introduces the Monster 821, a mid-size version of the exciting new model and the latest entry to the world of Monster.
Having delivered over 290,000 Monsters since the original concept more than 20 years ago, the essential new model maintains its stylish character using the new chassis and muscular styling of the Monster 1200, designed with premium components fully integrated with Ducati's latest technologies.
Powered by the latest edition of Ducati's highly successful 821 Testastretta 11° engine, the highly accessible new Monster combines 112hp and 65.9ft-lb of torque with an impressively lightweight 179.5kg – 395.7lb (dry weight) overall package. This stylish mix of minimalism and performance paves the way back to the original essence of the Monster concept, where less-is-more and made-in-Italy combine to create a motorcycle lifestyle.
High-spec brakes, excellent suspension and stylish componentry merge with Ducati's best-yet ergonomics to offer the Italian manufacturer's most attractive mid-range Monster ever. Super comfortable and with an innovative adjustable seat height, the model also combines 8-level traction control, 3-level ABS and 3-level Ride-by-Wire into Ducati's user-friendly, press-button Riding Modes.
The Monster 821 uses next generation technologies to create an enhanced rider/motorcycle relationship, delivering a high-adrenaline experience while constantly reassuring with the feeling of complete control and ergonomic integration.
Available in UK Ducati Dealerships from July 2014 onwards, the Monster 821 Dark is presented in dark stealth with black frame and black wheels with an SRP of £8,500, while the Monster 821 is dressed in Ducati red with red frame and black wheels or star white silk with red frame and matte red wheels with an SRP of £8700. Both red and white liveries are equipped with colour-matched single-seat covers. The brand new model is also made available to restricted license holders with the specially regulated power versions of 25kw for Switzerland and 35kw for other participating countries.