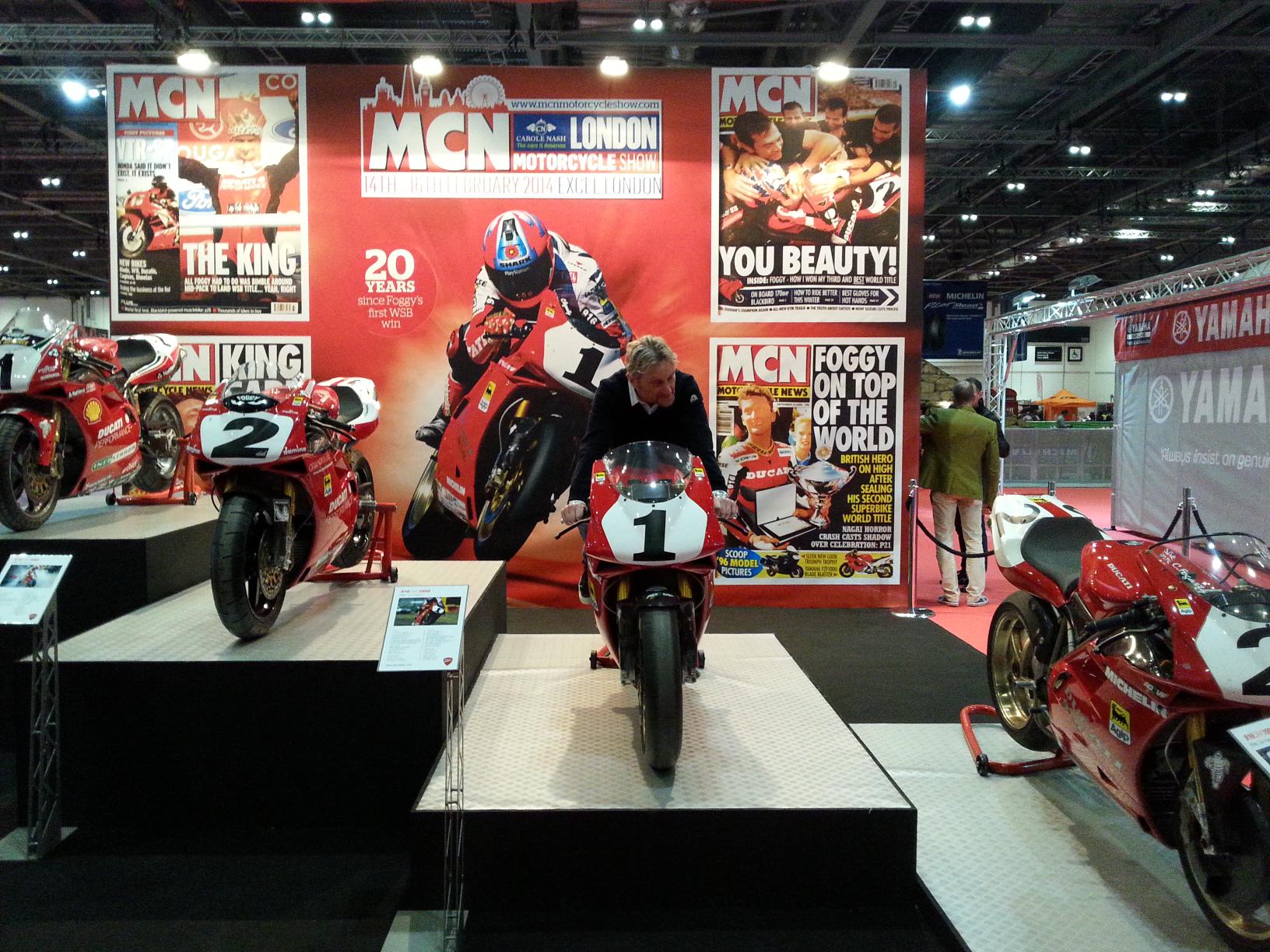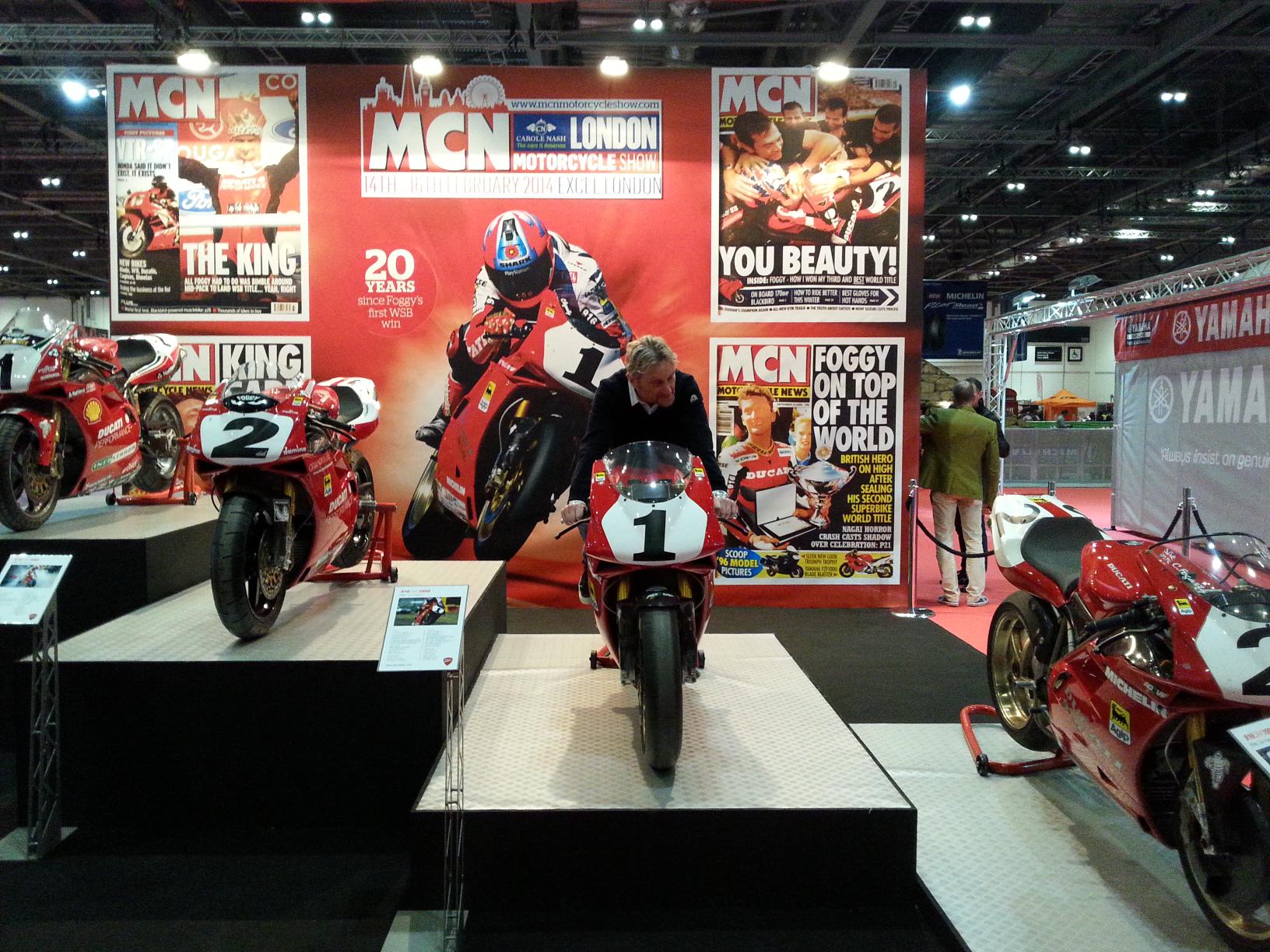 This year's MCN London Motorcycle Show certainly had a Ducati theme with three former Ducati World Superbike Champions, four World Championship winning Ducati's and one current Moto GP Factory rider attending.
Four times World Superbike Champion Carl Fogarty kicked off proceedings on Friday morning with 'Foggy Friday' a tribute to the most successful World Superbike rider in history. An emotional Fogarty was reunited with his quartet of title winning Ducati's in front of a packed audience. The Four Championship winning bikes from '94′, '95′, '98 'and '99′ had been shipped over from the Ducati museum in Bologna for this historic reunion with 'King' Carl.
Another historic bike that had made its way from the Ducati Museum was Mike Hailwood's 1978 TT winning bike that was part of a display of Hailwood memorabilia.
BT Sport used the London Motorcycle show to publicly announce their commentary line-up for the 2014 Moto GP season which included former Ducati Word Superbike Champions Neil Hodgson and James Toseland as well as former Olympic Athlete and Ducati rider Iwan Thomas. They were joined by the new Ducati factory rider and MotoGP ambassador Cal Crutchlow who took time to visit the Ducati UK stand, sign autographs and chat with fans.
One of many Ducati fans to visit the stand was the acclaimed celebrity baker, Paul Hollywood. Paul who owns an 1199 Panigale tried a number of bikes for size including the Streetfighter 848 and the 1199 R Panigale. Paul also took time to see the Ducati display of World Superbike Championship winning bikes.
The Ducati UK stand would not have been complete without some race bikes on display. The centre piece of the stand included a race prepared 899 Panigale which will compete in the Ducati TriOptions Cup and an 1199 Panigale which is the Ducati Coventry entry into the British Superbike Championship.
Although racing is the lifeblood of Ducati, it was the company's stunning range of bikes that the visitors came to see. The highlights of the 2014 range are without doubt the 899 Panigale which has received rave reviews since its launch towards the end of 2013 and the Monster 1200 which has yet to hit the market place. The Monster 1200 had been tested by the international press the previous weekend to the show and is also receiving extremely favourable reviews.
Elsewhere at the show, the California Superbike School displayed for the first time with Ducati as a partner. The highly regarded cornering school has entered into a new agreement with the brand and will be using a selection of 899 Panigale, 1199 Panigale and Monster 1200's. For further information on the school and the upcoming dates visit www.superbikeschool.co.uk/