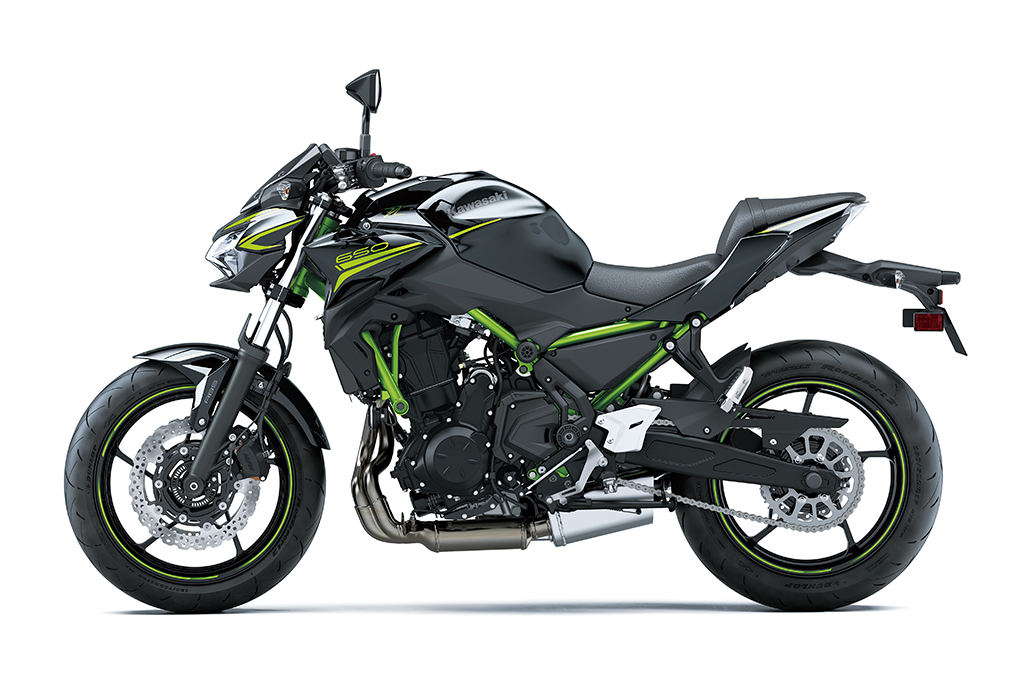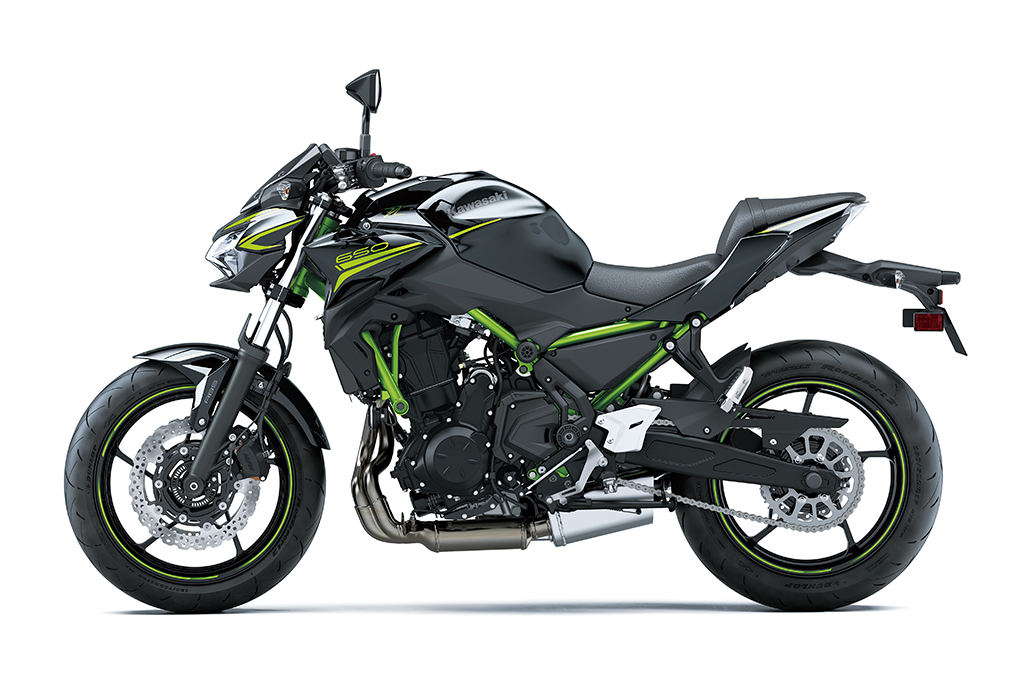 As innovators and leaders in the ever-growing naked bike class, Kawasaki have not rested on their success and the new Z650 represents a fresh iteration of a justifiably popular middle-weight model.
Crafted using Kawasaki's unique Sugomi philosophy – that matches each engineering plus with a styling plus – the Z650 sits proudly in a Z class that extends from 125cc all the way to 1000cc. And ever since its launch for the 2017 season, the muscular looking Z650 has delighted riders in the middle weight class with its no-nonsense  looks allied to a fun and easy riding experience that rewards time served riders as much as those who have only recently been drawn to two wheels.
Designed with the A2 licence category in mind, the Z650 with its narrow chassis profile and willing, predictable engine is either a great stepping stone towards a larger Z model or – for many – all the motorcycle they will ever want or need.
Engine flexibility from tick-over to the red line and urban manoeuvrability are just two of the Z650's recognised strong points, the confidence inspiring twin is also an ideal out of town and weekend thrills machine either solo or with a passenger who will additionally benefit from a revised and comfier rear seat.
For 2020, the Z takes a giant stride forwards with the fitment of a stunning multi-function colour TFT meter with a 10.9cm screen replacing the previous meters with such items as gear position indicator, shift lamp, fuel gauge and Economical Riding Indicator plus other innovations including Bluetooth Smartphone connectivity. Additionally there's now LED lighting front and rear plus Dunlop Sportmax Roadsport 2 tyres fitted as standard.
Z means style and fashion so no surprise that the Z650 now has the ability to connect to the riders' smartphone for the new season. Pairing via Bluetooth is simple and, via Kawasaki's own Rideology App, functions such as GPS route information and scheduled service information can be accessed in addition to all the normal notifications.
Taking things in the braking and comfort departments to the next level, the 2020 Z650 has a new spec rear seat with deeper and wider padding allowing even greater distances to be covered with a passenger in confidence and comfort.
The visible trellis type chassis of the Z650 remains unchanged with its angular bodywork magnifying the purposeful looks that have made it such a sales hit.  And a new look demands new colours so three options will be available in 2020. Candy lime green / metallic spark black is bound to be popular while metallic spark black on its own is going to be a default for a certain type of rider. Finally pearl blizzard white / metallic spark black is the third and final of three great Z650 options.