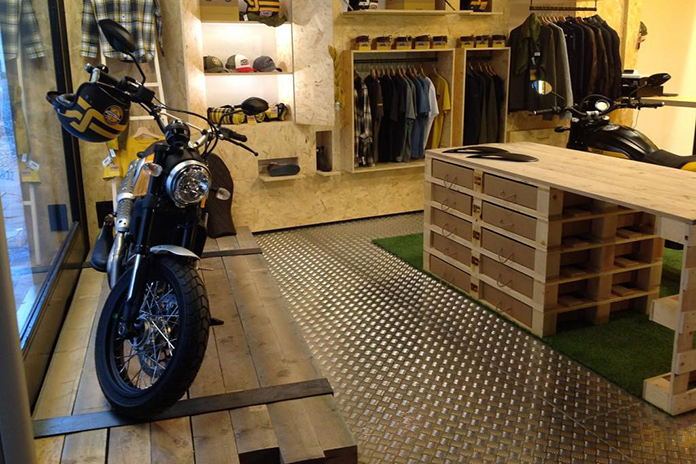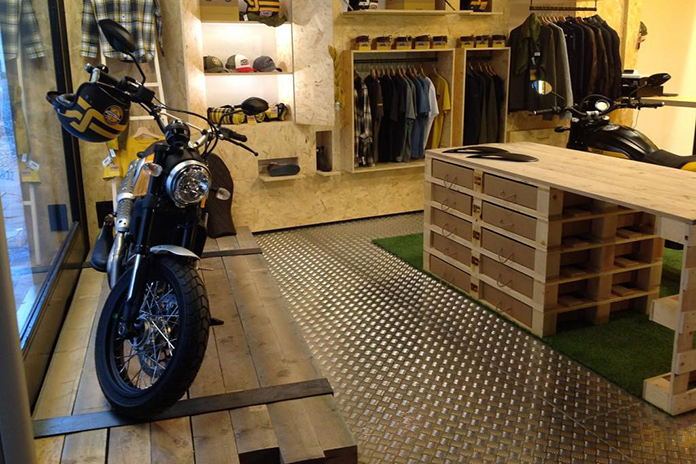 Italy's first Ducati Scrambler Camp opens in Padua, a dealership dedicated exclusively to the Ducati Scrambler and its Land of Joy. The Ducati Scrambler, already available in Ducati Dealerships all over the world from the start of 2015, now also has its own dedicated sales outlet. All four versions of the bike, along with accessories and apparel from the wide Ducati Scrambler range are available.
Padua's Ducati Scrambler Camp is located in the heart of the town, and has a surface area of about sixty square meters, decked out in authentic Scrambler style. Ducati Scrambler motorcycles, apparel and accessories, are already featured in Ducati Dealerships, but it is in Padua that the very first Ducati Scrambler Camp is unveiled: a new approach to introduce a universe of trends and fun.
The Ducati Scrambler Camp is the ideal opportunity to get a taste of this captivating world, where motorcycles, accessories and apparel come to life as an expression of one's personality. This is the place where enthusiasts can get together and experience the Land of Joy.
The Ducati Scrambler, Italy's best-selling motorcycle in May, is also a new brand, able to create a strong and unique experience. It is a different approach to motorcycling that glorifies self-expression, fun and the sharing of positive emotions. Anti-conformist, accessible and essential, the Ducati Scrambler is a perfect mix of tradition and modernity, a step towards the pure essence of motorcycling: two wheels, wide handlebars, a straightforward engine and endless fun.
For further information on the Ducati Scrambler, go to www.scramblerducati.com or follow the Ducati Scrambler Facebook page (www.facebook.com/scramblerducati) where news and images of the Land of Joy are posted daily.