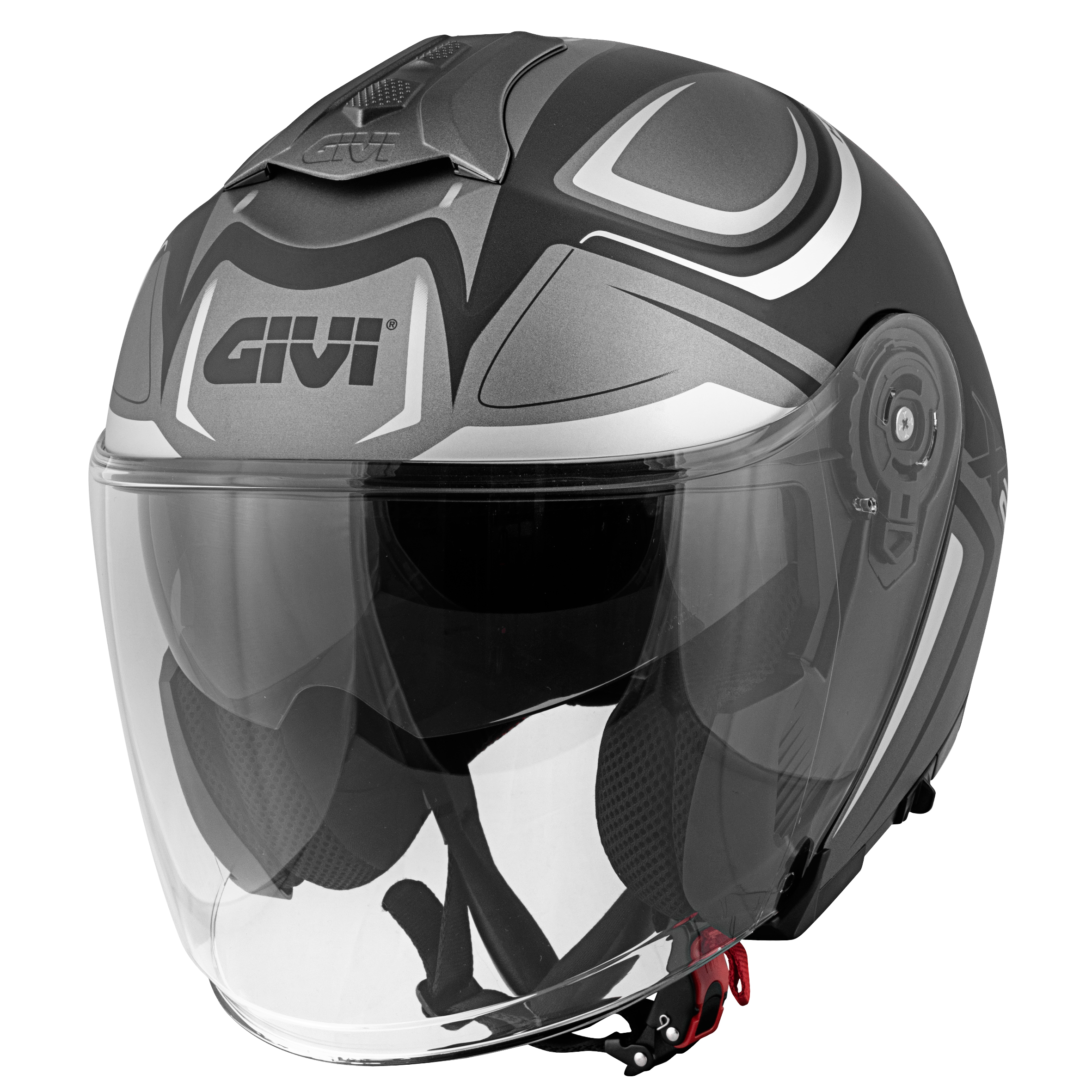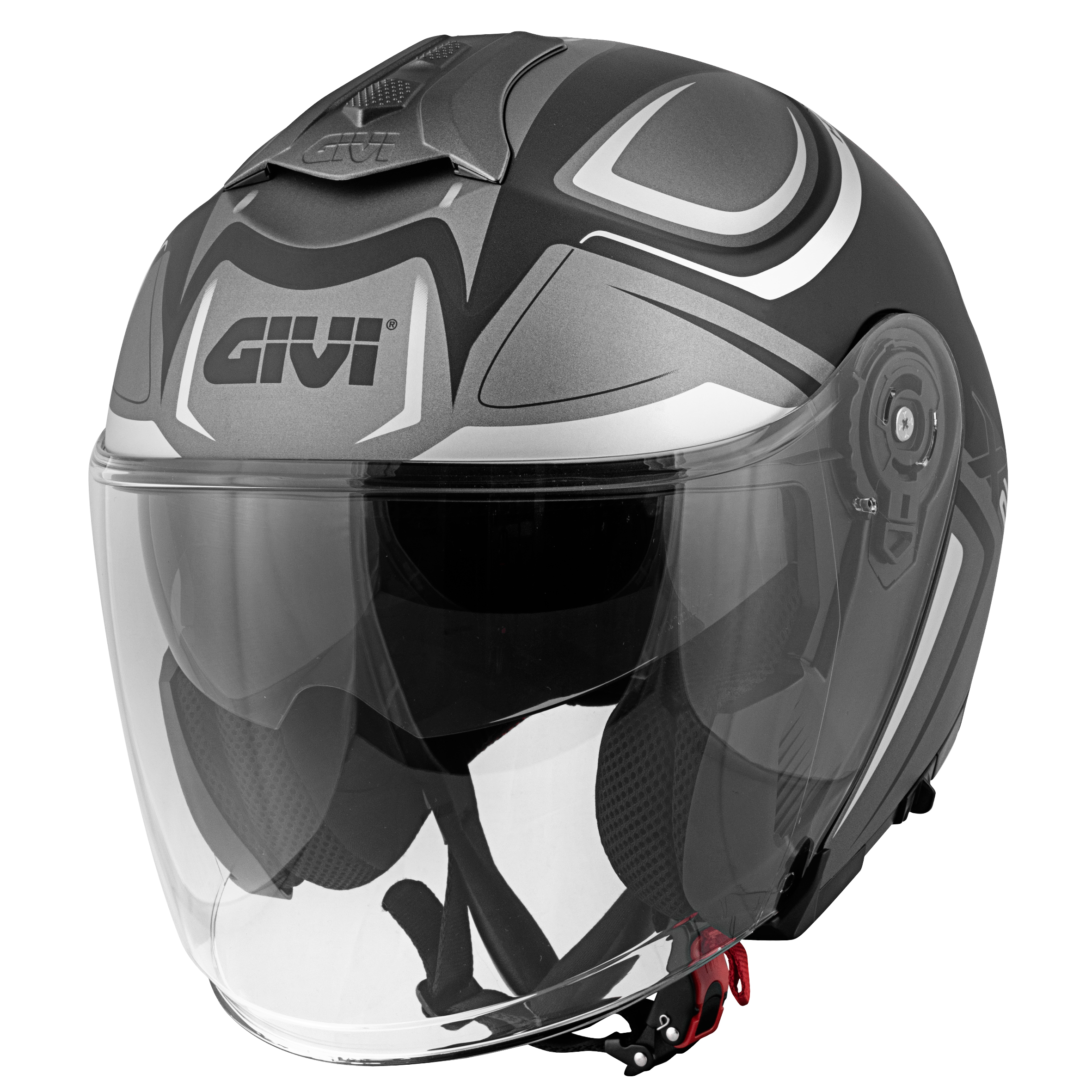 With a helmet collection that has been growing and evolving since the early 2000s, GIVI is proud to preview its new top-of-the-range X.22 PLANET jet at the Milan Motorcycle Show; you'll know it when you see it. It's full-face shell, along with the long visor ensures greater protection than average. Bold, futuristic graphics and elegant solid colours balance each other out to create stunning aesthetics.
At the Milan Show GIVI will be presenting many new products in its core areas of business. Bags, cases, customised fittings, all sorts of motorcycle and scooter accessories and of course, the new line of helmets. And it's from this new line that we will be featuring and previewing the new jet X.22 PLANET.
The main feature is its technopolymer shell, which closely echoes the typical lines and structure of full-face helmets. This feature makes this model particularly enveloping and protective, without becoming too heavy, with a weight under 1,350 grams. Its weight and the long main visor mean that it can be worn in city environments, even in the winter.
Adding to comfort are the new hypoallergenic fabrics used for the inner linings, the inner sun visor, for year-round use in many situations, and the refined ventilation system features adjustable front air intake and a well-sized rear extractor.
Design, point of pride for GIVI, is particularly detailed in the jet X.22 PLANET; the different colours offered are divided into two lines, different colours and different personalities: The HYPER line has vivid graphics, with sporty and bold inserts. The SOLID COLOR on the other hand, is dedicated to fans of the minimalist look, offering three elegant versions in solid colours; simple, but impressive.
X.22 PLANET is available in a range of sizes from XS (54) to XXL (63) and in 7 different colours.
TECHNICAL DATA SHEET – Weight: 1350 ± 50 gr. Shell: technopolymer material. Inner lining: removable hypoallergenic fabric. Buckle: micrometric system. Standardisation: Jet. Visor: long anti-scratch + smoked inner sun visor. Ventilation: 1 upper air vent, 1 rear extractor. Size: from XS (54) to XXL (63). Colours: (HYPER) Matt titanium/Red; Matt titanium/Yellow; Matt black/Silver; White/blue/red. (SOLID COLOR) Matt black; Matt titanium; White.