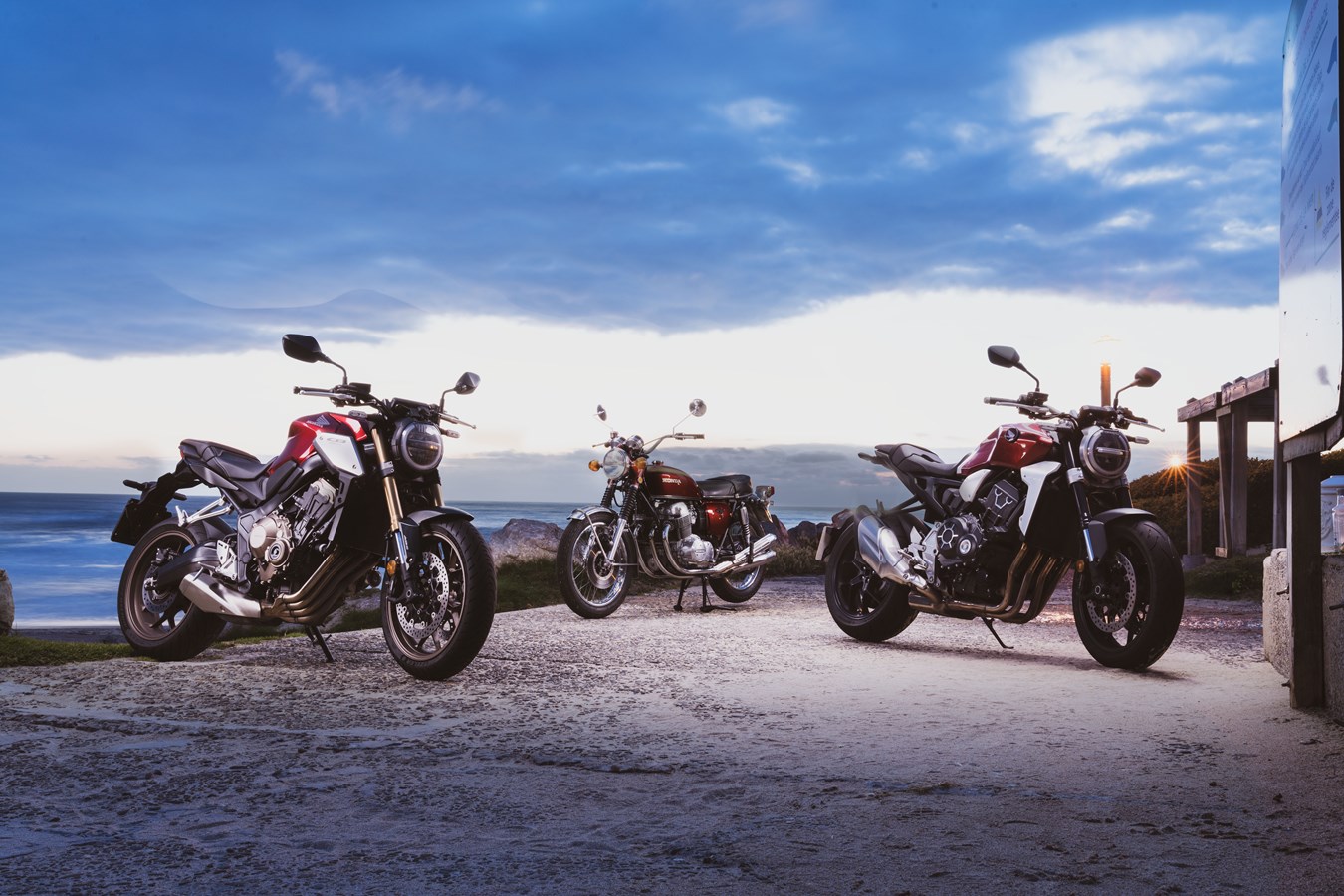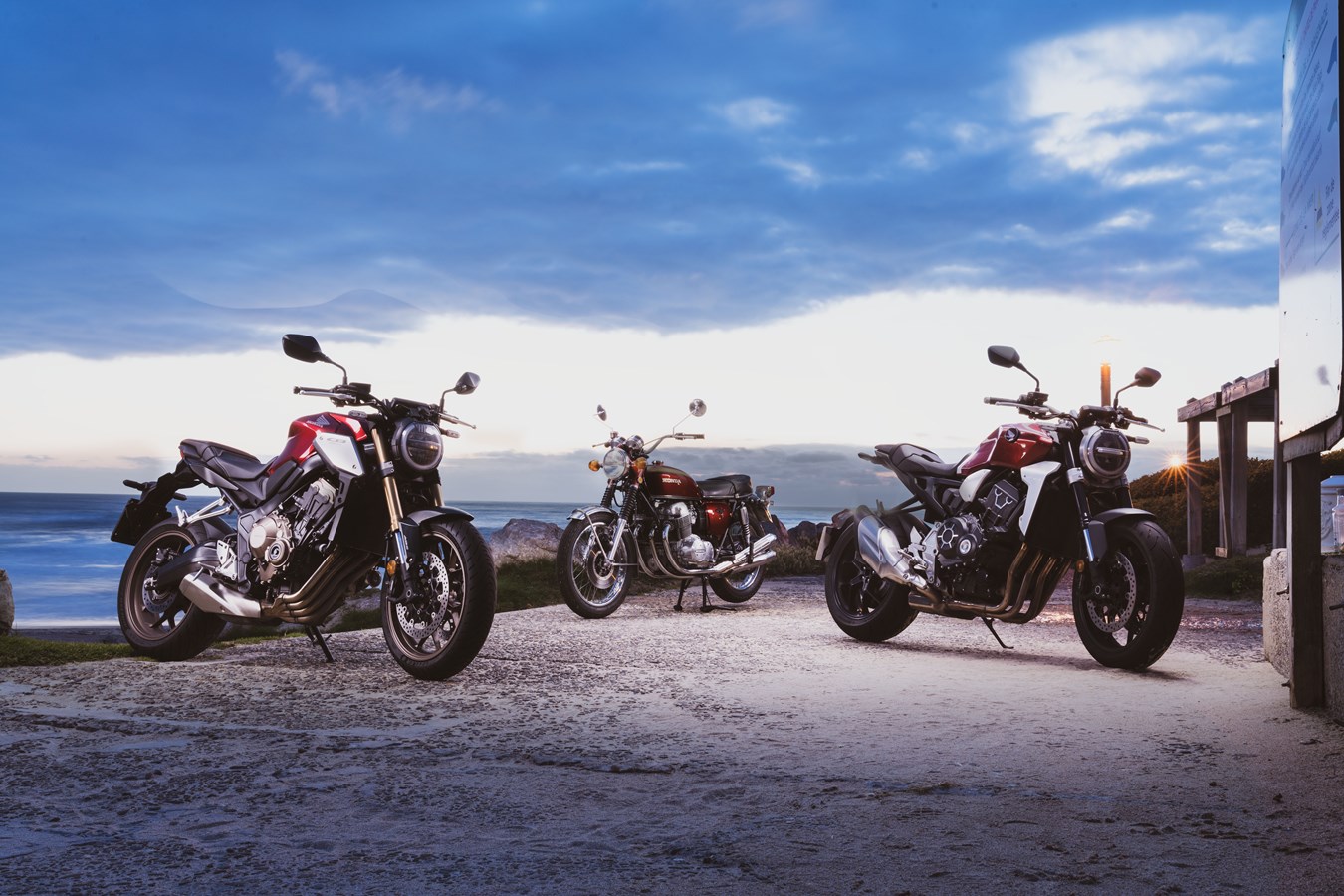 The models below chart Honda's long history of in-line four 'CB' machines, dating back to the introduction of the seminal CB750, up to the release in 2019 of the Neo Sports Café-style CB650R.
1968 Honda CB750
World's first 'Superbike'. First mass-produced four-cylinder production motorcycle. First mass production bike with electric start and disc brake. First shown at Tokyo show in 1968 – on sale in 1969. 
1971 Honda CB500F
Honda's first 500cc In-line four-cylinder bike. Smaller and lighter, but showcasing a similar style to the 1969 CB750. 
1972 Honda CB350F
The first 350cc in-line four. Reputed to be Mr Honda's favourite bike.
1975 Honda CB400F
First appearance of a six-speed gearbox. 
1976 Honda CB750A
Hondamatic version. First Honda 'automatic' motorcycle.
1979 Honda CB900F
First DOHC four-valve engine in a CB.
 1981 Honda CB1100R
Raced successfully by Ron Haslam and Wayne Gardner. 
1992 CB750
1990's version of the classic CB750 of the 1970s – first water-cooled version.
 1996 Hornet
The first Hornet. A Japan only bike powered by a repurposed CBR250 engine.
1998 CB1300
Introduction of the biggest CB engine, originally used in the Honda X-4.
1998 CB600F Hornet
­A key part of Honda's middleweight line-up for over 15 years
2001 CB900F
Powered by a repurposed fuel injected 1996 918 FireBlade engine.
2005 CB1300S
Introduction of fuel injection and ABS.
2007 CB750 Special Edition
Japanese only Special Edition.
2017 CB1100EX
One of two versions of the CB1100 available, together with the CB1100RS.
2018 CB1000R
Flagship of the new 'Neo Sports Café' range, unveiled at EICMA 2017 with the CB300R and CB125R.
2019 CB650R
Fourth member of the Neo Sports Café family continues Honda's tradition of in-line four middleweights.