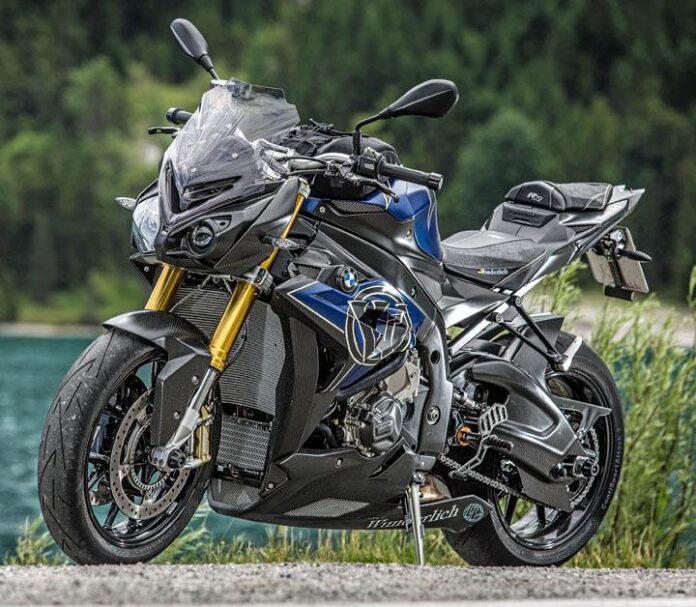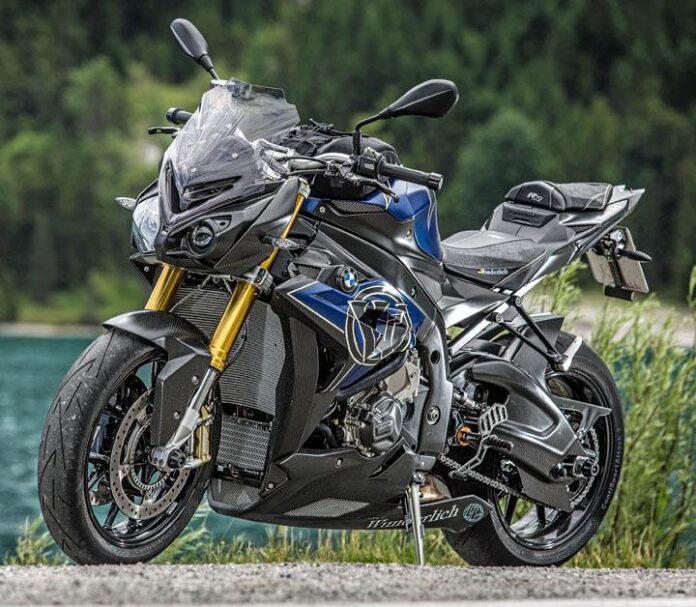 BMW specialists, Wunderlich, have developed a range of accessories to help protect the most vulnerable components of the S1000R/RR. Even a low speed or static drop can cause costly damage to high specification sports machines, so investing in protection is a wise precaution.
The range includes an Oil Cooler Grill (£79.00) made from meshed stainless steel with a sturdy anodized aluminium frame; heavy-duty, slip-resistant Fairing Crash Protectors (£99.00), which come with a 5 year warranty; a Water Cooler Grill (£99.00) also constructed of stainless steel and anodised aluminium; and Rear Double Shock Crash Protectors (£49.00), which are both abrasion resistant and feature an integrated damping layer to help absorb impact and protect the vulnerable wheel spindle from damage. They have a 5 year warranty too.
The majority of Wunderlich's 3000 products are designed and made in-house, using the latest 3-D prototyping printers, laser scanning for precision and accuracy, and manufactured on their own CNC milling machines.
Quality and durability is tested and assessed under extreme conditions, through participation in competitions such as the BMW Power Cup. Wunderlich are also fully certified to DIN/EN/ISO 9001:2000 German Federal Motor Transport Authority standards for quality assurance and their products are tested and approved to the tough TÜV standard.
Visit www.nippynormans.com to view the full range of Wunderlich S1000R/RR accessories.
Notes: All prices are inclusive of VAT at 20% and are correct at time of going to press.