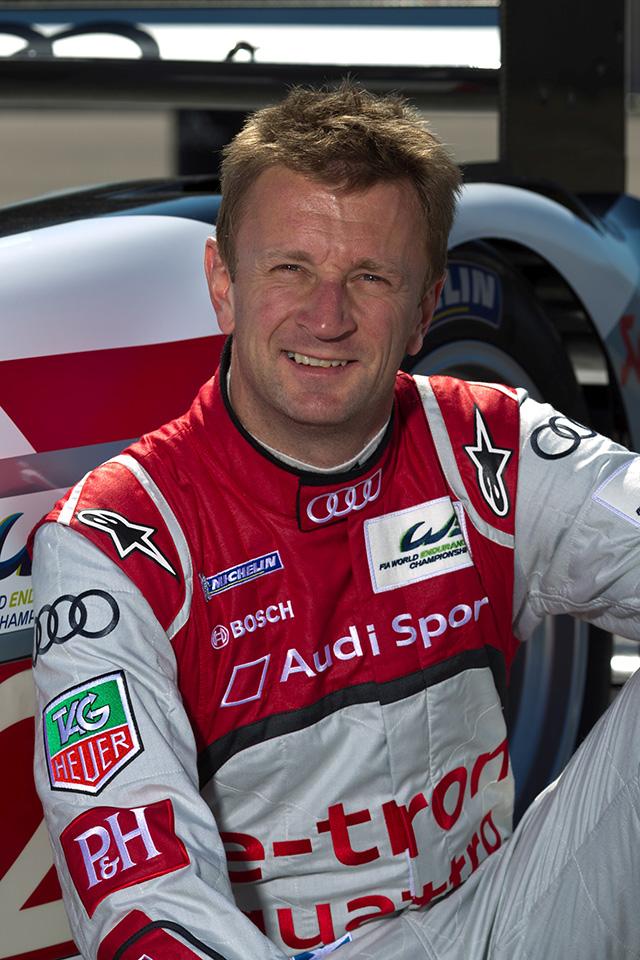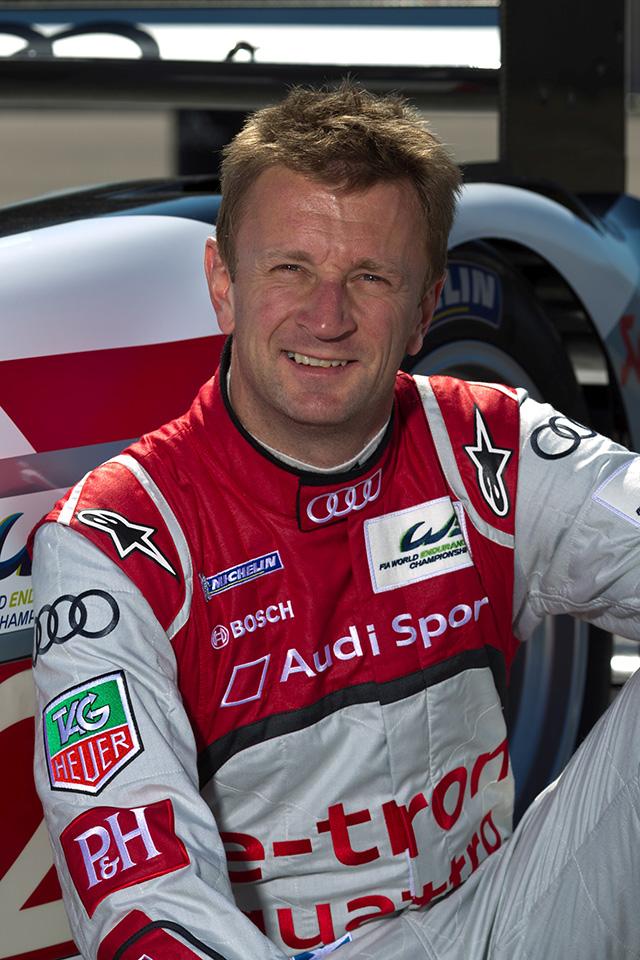 Britain's most-successful sportscar driver of the modern era and host of last weekend's prestigious FIA Prize-Giving Ceremony, three-time 24 Hours of Le Mans winner Allan McNish has joined the Autosport International 2015 guest list.
Europe's biggest motorsport show is celebrating its 25th anniversary at Birmingham's NEC on 8-11 January*, and McNish has featured at motorsport's highest levels throughout its history.
A winner in junior classes such as Formula 3 and Formula 3000, and a Formula 1 test driver for McLaren at 19 years of age, McNish was recruited by Porsche for its sportscar programme and quickly became one of the world's best, winning the 24 Hours of Le Mans in 1998.
Following a season in Formula 1 with Toyota in 2002, McNish returned to endurance racing with Audi. He enjoyed further Le Mans glory in 2008 and 2013, along with the 2013 FIA World Endurance Championship to go with four Sebring 12 Hour and Petit Le Mans victories and three American Le Mans Series crowns.
Remaining an Audi ambassador, he stepped out of the cockpit at the end of 2013 and has become a popular part of the BBC's F1 broadcast team.
He'll be joined at Autosport International by fellow Scots in BBC colleague and 13-time Grand Prix winner David Coulthard and 2012 British Touring Car Champion Gordon Shedden. New FIA World Rallycross Champion Petter Solberg and BTCC champs Colin Turkington, Matt Neal and Andrew Jordan will also be present, with more stars to be announced.
"I've thoroughly enjoyed my visits to Autosport International over the years, it is a great show and I really think it has something for every motorsport fan. I'm excited about attending January's 25th anniversary celebrations," McNish said.
McNish will also present the Motorsport Safety Fund's annual Watkins Lecture on safety issues within the sport. The respected event is named in honour of the late Professor Sid Watkins, who is credited with revolutionising Formula 1 safety.
"Allan is always warmly-welcomed at Autosport International, as a great ambassador of British motorsport and one of its most popular figures," said Ian France, Autosport International Show Director.
"His racing record speaks for itself, and Allan has taken that experience into the media, providing insightful and entertaining analysis. We're looking forward to hearing his expert take on the 2014 Formula 1 and FIA World Endurance Championship seasons at the NEC in January."
Motorsport stars such as McNish, Coulthard and Solberg will be accompanied at Autosport International by exclusive displays spanning every aspect of motorsport, exhilarating performances in the Live Action Arena and motoring's Performance Car Show in association with Autocar and PistonHeads.com.
Tickets to Autosport International are available from £32 for adults, with children's tickets priced from £21 and children under five years admitted for free. For tickets, visit www.autosportinternational.com