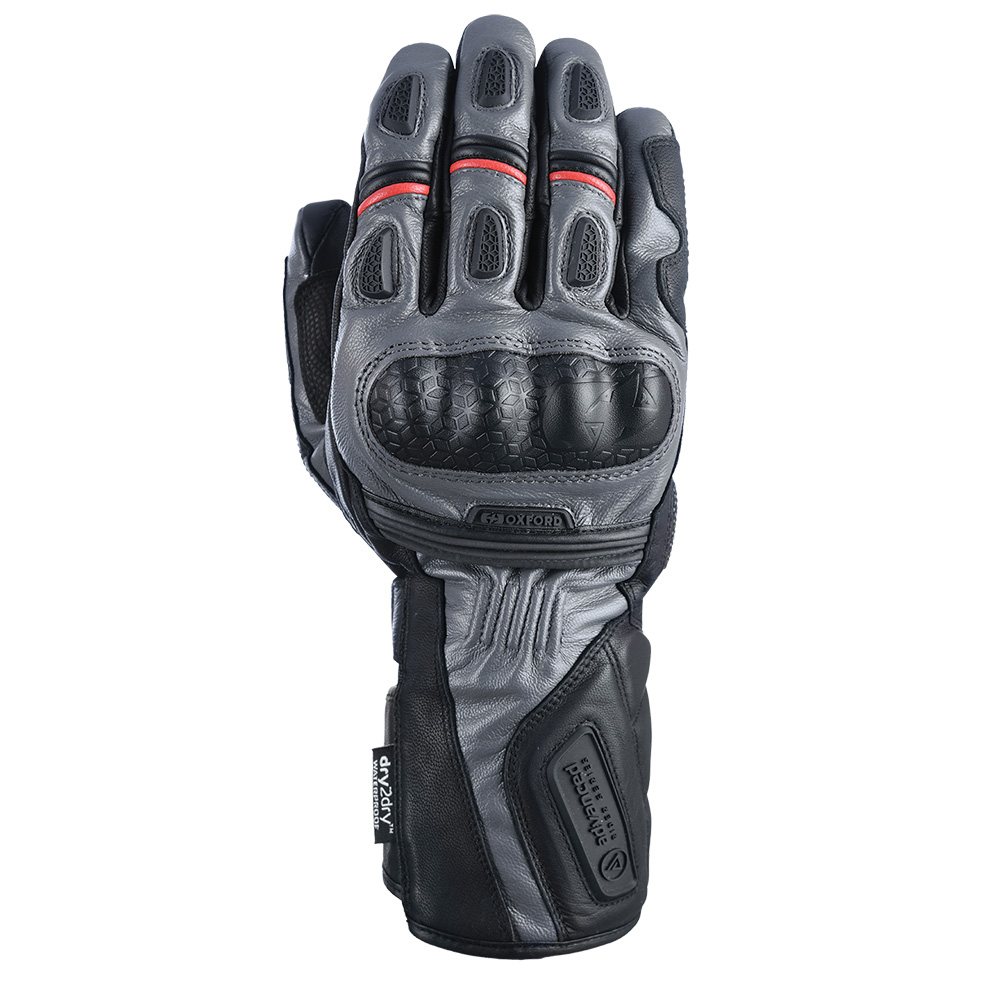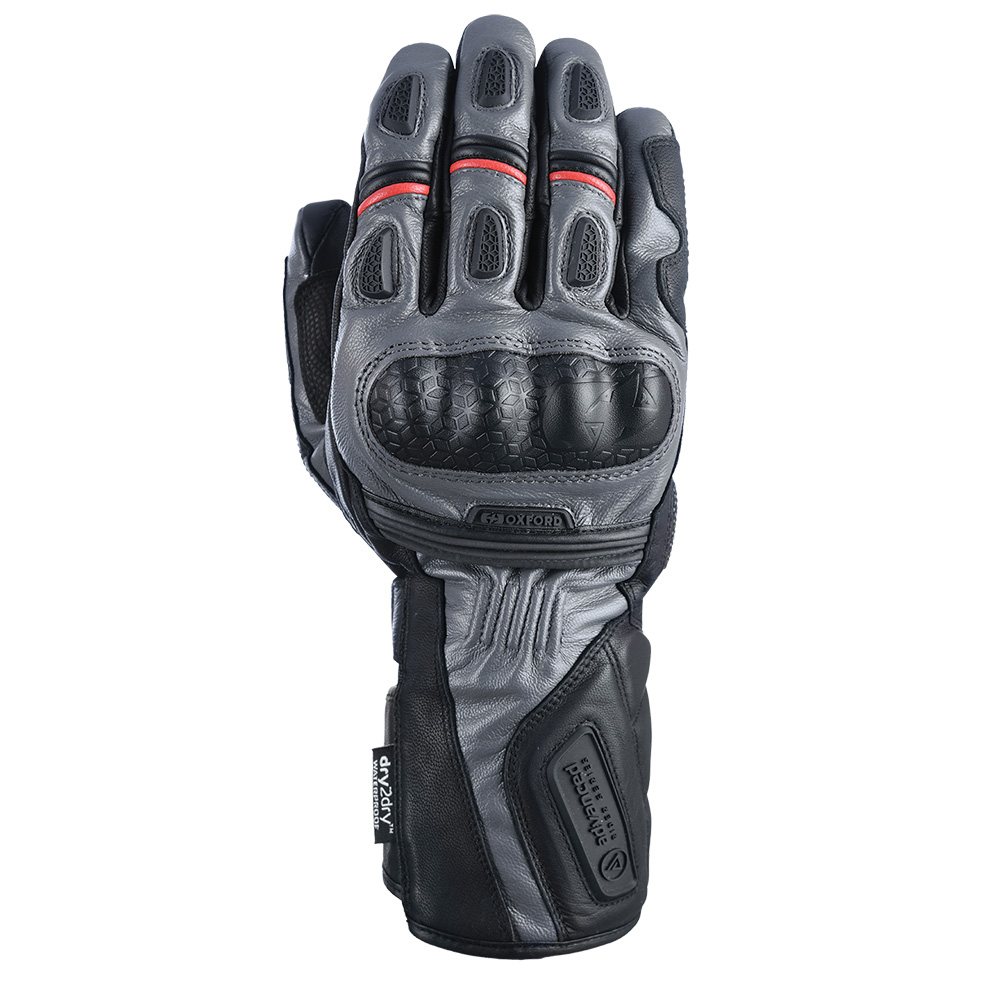 When you have a product which is so good, such as the Mondial suit, the obvious thing to do is to take our Dry2DryT Laminate technology and apply it to another important item of clothing. From this brief, the Mondial glove was born.
The Mondial glove comes in long and short cuff length to support all-season rider. It has the same laminate construction that is found in the Mondial Jacket and Pant. Dry2DryT Laminate technology achieves is a superior fit, grip and tactility over conventional waterproofing construction.
The Mondial glove is a full leather glove featuring a Dry2DryT waterproof and breathable laminate construction. It comes in three colourways over two cuff sizes and features highly reflective piping, synthetic suede technical grip, accordion stretch and wrist adjustment stretch.
The construction also packs in some really big safety features, for example, moulded PU knuckle protector, TPR finger protectors and SuperFabricT palm protection. The glove is also CE approved to EN13595. All this plus touchscreen compatibility (forefinger and thumb) and TPR visor wipe.
For more information visit www.oxfordproducts.com
[wptb id=64599]