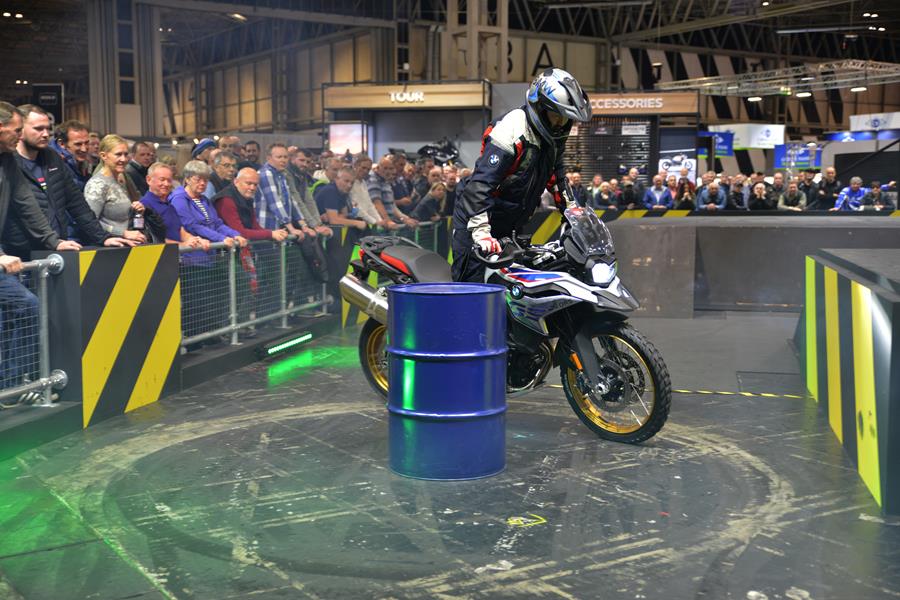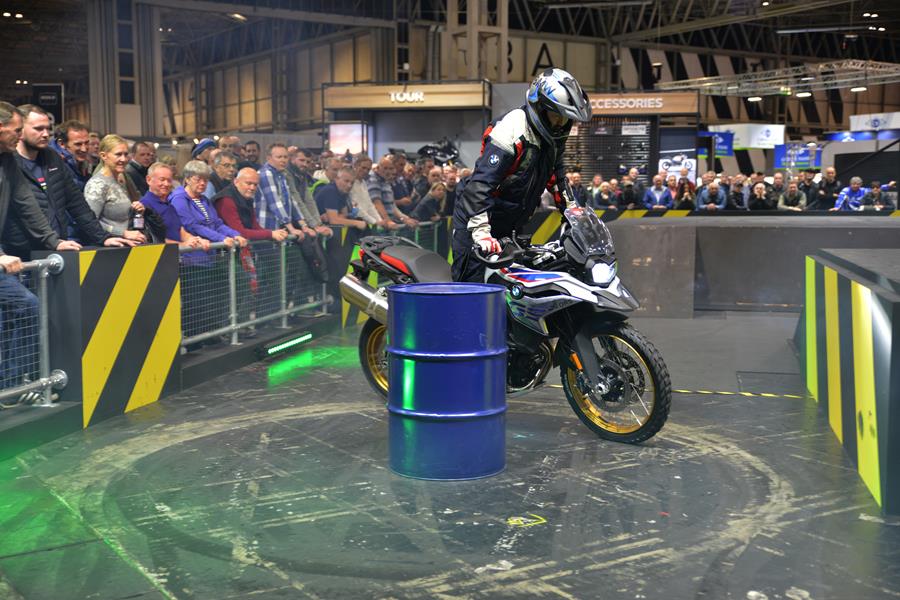 Visitors to the UK's biggest bike show, Motorcycle Live in association with Bikesure Insurance, have once again voted for their winners in the following categories:  'Best Manufacturer Stand', 'Best Manufacturer Feature', 'Best Non-Manufacturer Experience' and 'Manufacturer giving the best Customer Experience'.
BMW Motorrad UK was a double winner, securing 'Best Manufacturer Stand' and 'Manufacturer providing the best Customer Experience'.  BMW showcased its 30-strong range of motorcycles, including hotly-anticipated new models as well as wow-ing crowds with its 'Make Life a Ride' arena where instructors from the BMW Rider Training and BMW Off Road Skills schools showed off their skills. Aspiring riders also had the chance to try out a BMW for size on a rolling road.
It was a hat-trick for Suzuki UK, winning 'Best Manufacturer Feature' for its restoration of two of Barry Sheene's race bikes which came from the Sheene family home in Australia. Restored in conjunction with Suzuki's Vintage Parts Programme,  Sheene's last Grand Prix bike – a DAF Trucks-sponsored 1984 Harris-framed XR45 RG500 and a special XR23A 652cc big bore RG500 were restored and fired into life at the show.
Infinity Motorcycles also achieved the hat-trick, winning 'Best Non-Manufacturer Experience' for the 3rd year running, by creating a retail village showcasing a huge range of products, giving customers great choice on high quality products, along with great advice.
Tom Poxon, brand communications and partnerships manager at BMW Motorrad UK, said, "The customer experience is central to everything we do at BMW Motorrad UK, so it is hugely gratifying to be recognised for providing the best customer service, alongside having Motorcycle Live's best stand. Our presentation at the show evolves in response to customer feedback – so our new stand design, our 2020 model range, plus our live action arena are informed by all those who love the BMW Motorrad brand."
Suzuki GB aftersales co-ordinator, Tim Davies, who organised the live Sheene build said, "To win this award for the third time in a row is absolutely fantastic and very rewarding for the work that the team put in, it makes it all worthwhile. To be able to engage with so many people at the show in this way is fantastic. To listen and talk to so many people about their memories of Barry whether it be about racing or his colourful personality is always fun."
Dave Holloway, Sales Director of Infinity Motorcycles, said, "We're really pleased to win the 'Best Non-Manufacturer Experience' for our retail village – and extremely proud that it was for the third year in a row! It means a lot to everyone involved that their efforts are appreciated by visitors."
Over 104,000 bike fans visited Motorcycle Live over the course of the nine day show, enjoying displays from 46 of the world's leading manufacturers and over 220 exhibitor stands and retail outlets.
Motorcycle Live 2020 will take place at The NEC, Birmingham from 21 – 29 November – save the date!