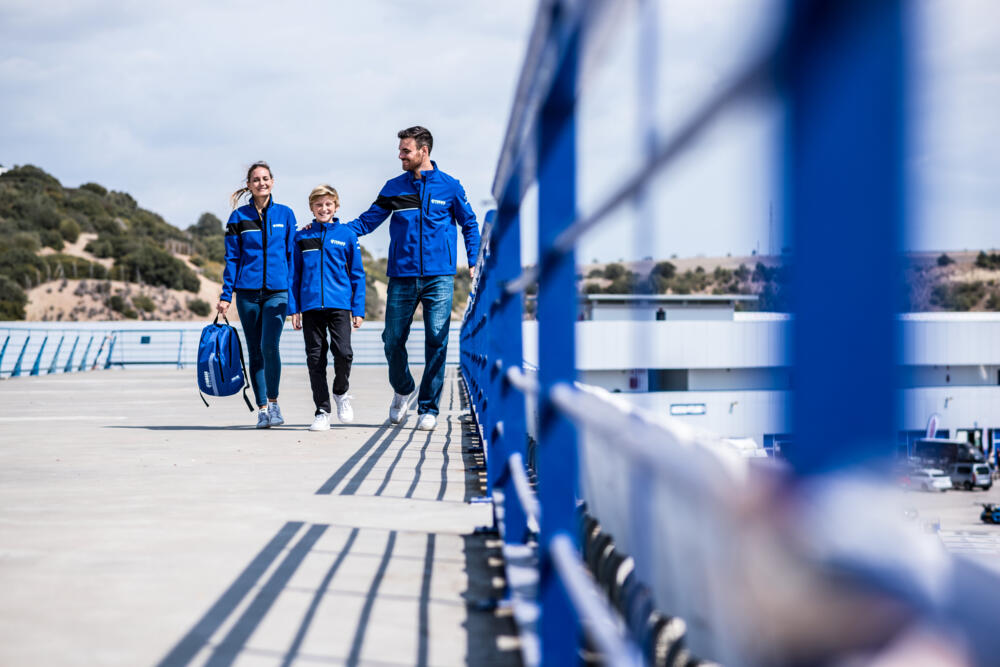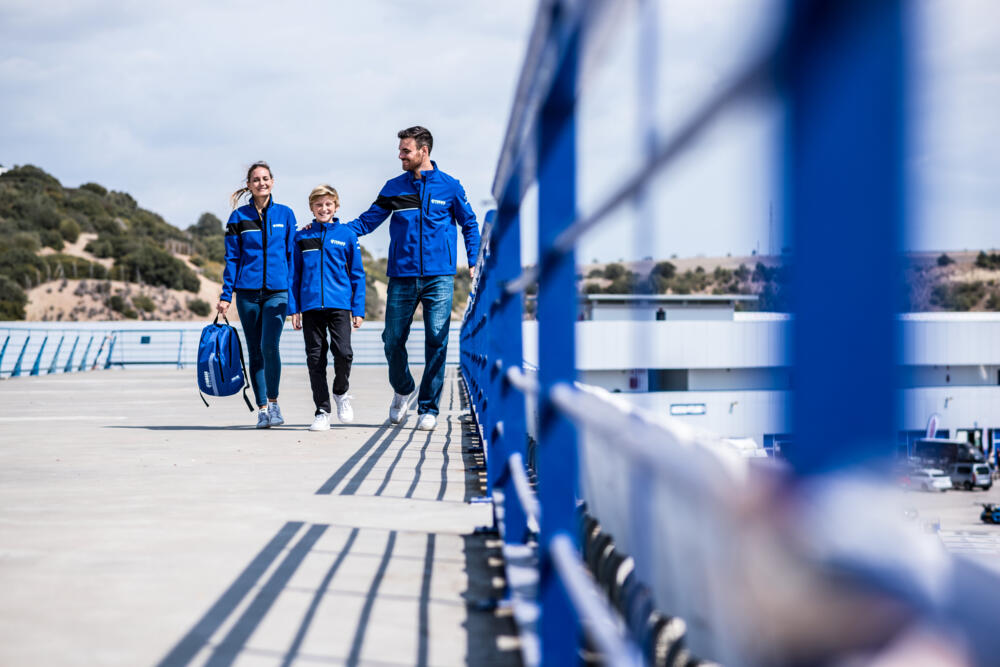 Race-bred Paddock Blue collection
Since its foundation in July 1955, Yamaha entered and won many races, and incorporated racing as an integral part of the company's DNA. This competitive spirit is fully embedded within Yamaha's core values, as witnessed in Yamaha's commitment to racing and winning world championships in virtually every major category in road racing and motocross during the past 7 decades.
Become part of the Yamaha Racing family
Featuring dynamic styling and constructed with high-quality sports-oriented fabrics, Yamaha's Paddock Blue collection reflects the brand's pure racing philosophy. Designed to look and feel good in every situation, Paddock Blue is a must-have for riders, teams and fans who want to show their loyalty and become an integral part of the Yamaha Racing family.
2020 Paddock Blue clothing: Evolution of the Yamaha Racing spirit
2020 sees the expansion and evolution of the Paddock Blue range with the introduction of an exciting new line of clothing for men, women and kids. A wider than ever selection of T-shirts, hoodies, polo shirts and sweaters feature individually styled designs incorporating Yamaha's trademark blue and black colours – with many featuring the new "spine print" design on the back.
Ideal for urban commuting, the all-new male and female black riding softshell jackets are fully CE approved – featuring CE-approved shoulder and elbow armour as well as an optional back protector.
The new blue/black hybrid jackets deliver high comfort even at lower temperatures. And with their flex fabric giving superior comfort, the new woven sports trousers and shorts are perfect for work and leisure.
Matching Paddock Blue Accessories
Yamaha's 2020 Paddock Blue accessories collection includes a new lightweight backpack in either blue or black, as well as a helmet bag featuring a welded front pocket. And for smaller items there's a new waist bag as well as a 100% waterproof moto waist bag that can be worn around the waist or diagonally across the shoulders.
The 2020 Paddock Blue line is available from autumn 2019 from Yamaha dealers.
For more information please visit our website.