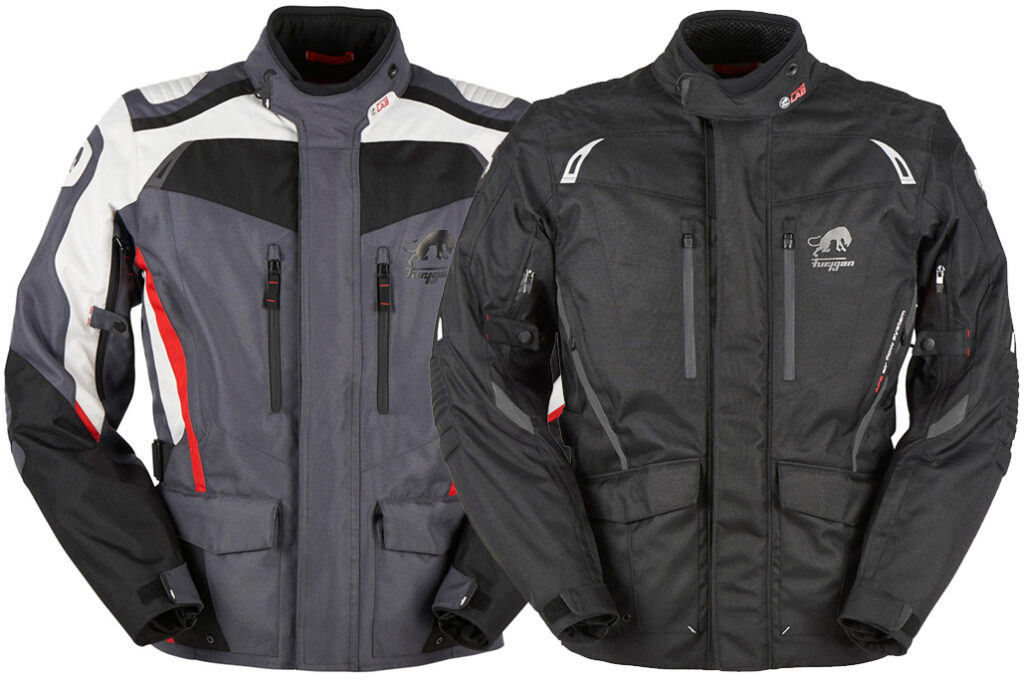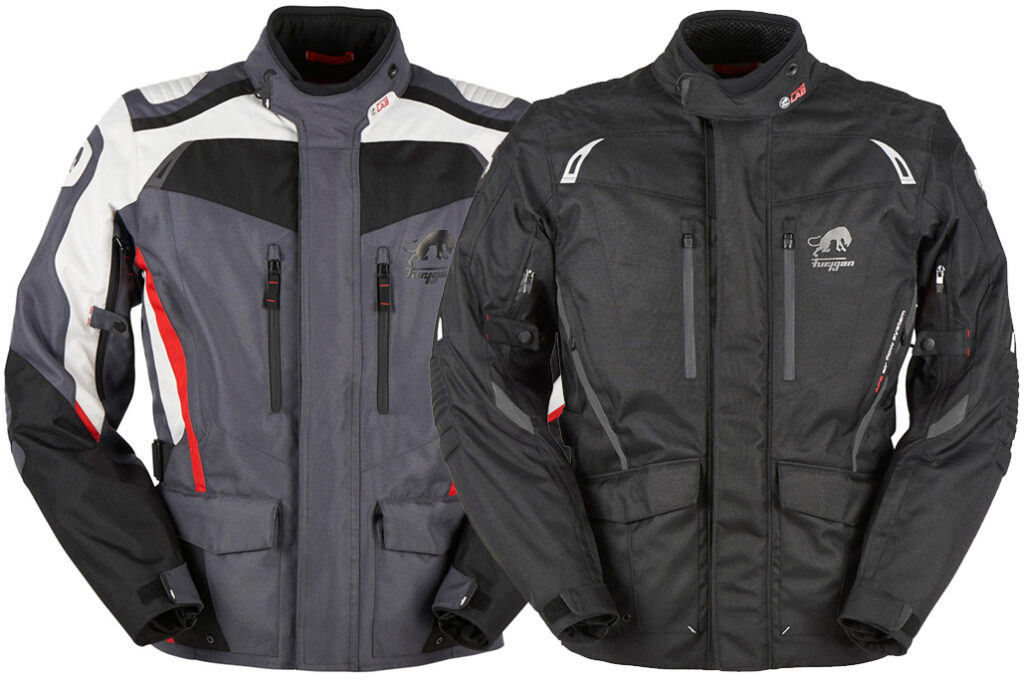 New all-season textiles from Furygan: The Apalaches jacket and trousers.
Perfect for those riders looking for all-season textiles, the brand-new Apalaches jacket and trousers are the result of intensive development by the Furygan team to design a versatile textile suit for all-year-round use.
Packed out with D3O protection at the elbow and shoulder areas and equipped with pockets compatible with Furygan's D3O back and chest protection, the Apalaches jacket is the perfect jacket for touring. It features a waterproof and breathable liner, Furygan's Air Flow System (AFS) and a removable thermal lining. There are waist and sleeve adjusters too to get a secure, comfortable and precise fit.
The Apalaches jacket is Airbag Connect ready and has nine pockets – six outside (including two quick opening pockets) and three inside (including one that's waterproof) – as well as reflective inserts for rider visibility and a connecting zip to the matching Apalaches trousers.
The all-new Apalaches textile jacket is available in UK dealers now in sizes S-4XL and in three different colour options – black/grey/red, black and black/grey/yellow – with an RRP of £199.99.
The perfect partner for the jacket? The 'Pantalon Apalaches', or simply put, the Apalaches trousers…
Every detail of the whole Apalaches ensemble has been developed to give riders a high level of comfort and safety, no matter what the weather. The CE-approved trousers are made from abrasion-resistant textile and feature a removable thermal lining, a waterproof, breathable membrane and Furygan's Air Flow System (AFS). For comfort, there is stretchable material positioned between the legs and above the knees and waist adjustment tab.
The connecting zip can either connect the trousers to the jacket or the shoulder straps so they can be worn independently. There's a high level of adjustment with adjustable hems and the D3O knee protectors can be placed in three different positions. There is also D3O protection at the hips.
The Pantalon Apalaches are available in UK dealers now with an RRP of £179.99 in sizes S-4XL.
For more Furygan UK News check out our dedicated page
Furygan UK News
Or for more official info or to locate your nearest dealer, visit www.nevis.uk.com


Google web stories daily news headlines
[web_stories title="false" excerpt="false" author="false" date="true" archive_link="true" archive_link_label="" circle_size="150″ sharp_corners="true" image_alignment="left" number_of_columns="4″ number_of_stories="4″ order="DESC" orderby="post_date" view="grid" /]
[wptb id=64599]
If you would like to receive our headlines daily to your email inbox then sign up to our newsletter here
[wptb id=65242]