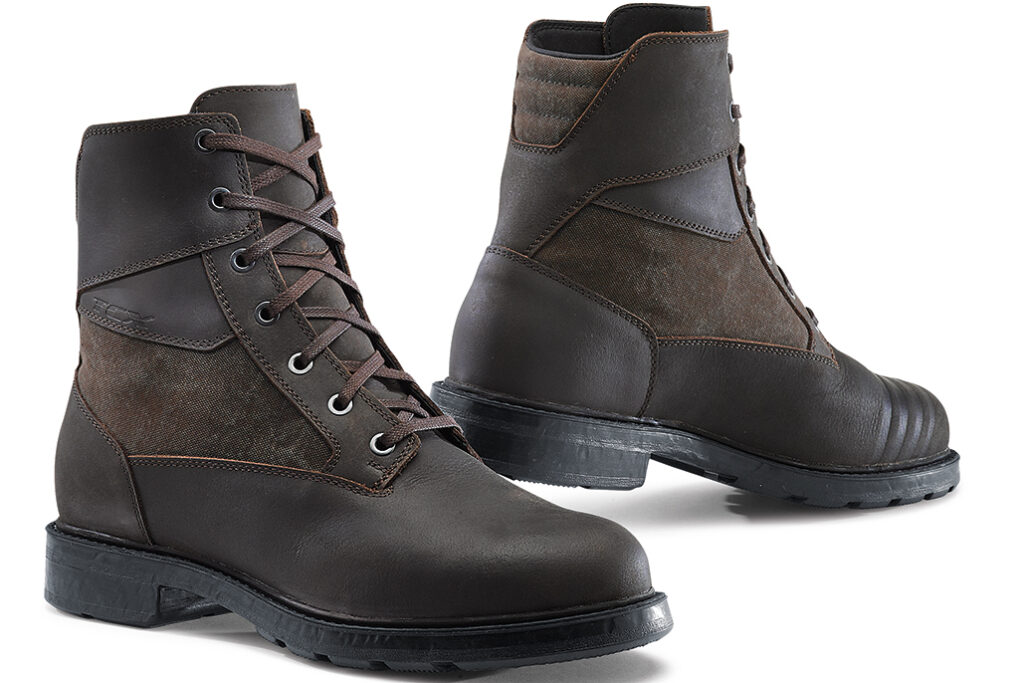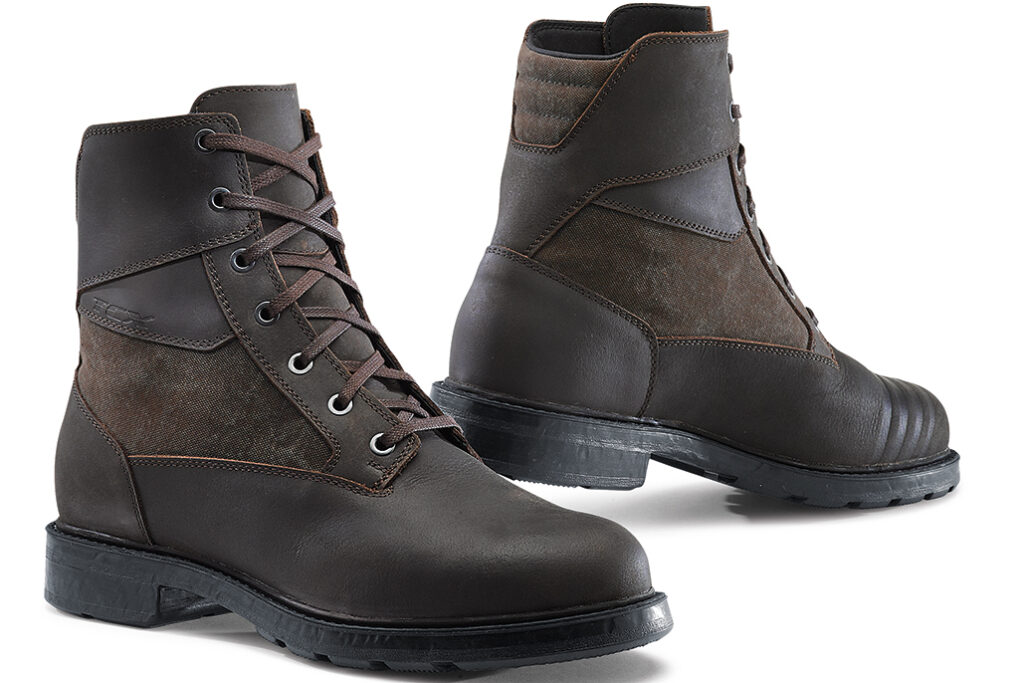 Following the announcement of the new additions and upgrades to the 2020 TCX Boots collection, the Staten Waterproof and Rook Waterproof boots are now available in UK dealers…
Staten Waterproof 
Entering the popular 24/7 range as part of the TCX Boots 2020 collection is the Staten Waterproof. With a full-grain leather with stretch side panel, they feature a T-Dry waterproof lining to keep riders feet dry. They also boast a Ortholite® footbed for high levels of comfort and breathability as well as featuring a wear-resistant rubber sole – complete with a vintage look.
Available in black/grey and anthracite/grey, the Staten Waterproof boots have an RRP of £149.99.
Rook Waterproof
A brand-new addition for the Vintage Series is the Rook Waterproof. Featuring an oiled nubuck leather upper with a fabric panel, they have a T-Dry waterproof liner to shield riders feet from the elements and an Ortholite footbed for comfort and breathability.
They have a vintage look straight from the box so are perfect for those riders who love a 'lived-in' casual look and with TCX's Comfort Fit System, they won't need any bedding in.
They have an RRP of £164.99 and are available in black or brown.
For more TCX Boots UK news check out our dedicated page TCX Boots UK
For more information or to locate your local dealer, visit www.nevis.uk.com