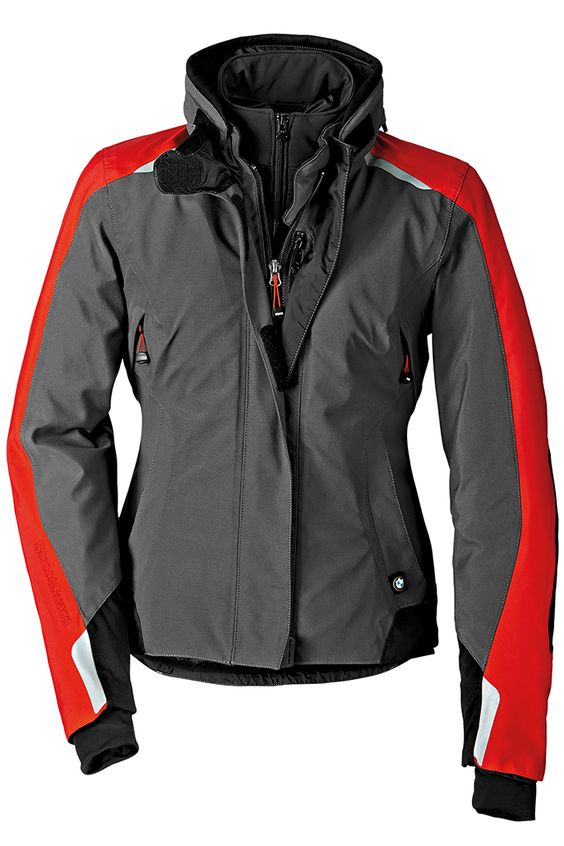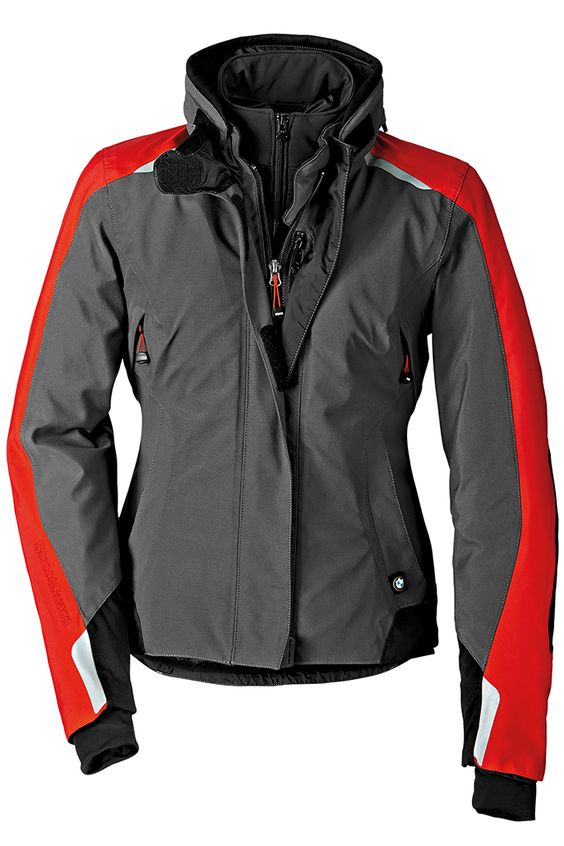 Countless sizing options and the most advanced textiles ever make the new StreetGuard BMW Motorrad's best-ever suit.
The all-new BMW Motorrad StreetGuard is a true four-season riding suit, combining protection from weather and climate in one hugely customisable and adaptable package.
With countless sizing combinations available, and offering separate men's and women's cuts, and the choice of long and short jackets to ensure a the perfect fit, riders can be confident that the StreetGuard will fit as perfectly as it functions. Whatever your ride has in store, the new StreetGuard will be ready.
Brand new all-season high-performance textile suit is the most advanced in the BMW Motorrad Rider Equipment range
Lighter, more flexible and even better ventilated than the hugely popular StreetGuard 3 suit
Waterproof and windproof resistant in all weather and climates thanks to advanced textiles and BMW C.A.R.E. Intelligent membrane
Constructed from BMW's own '3-Perform' armoured fabric and brand-new 'ProtectionGuard' – an advanced textile developed exclusively for the new StreetGuard
Exceeds all CE and UK requirements for protection and abrasion resistance
Adjustable and removable BMW NP2 protectors at back, shoulders, elbows, hips and knees
Huge range of sizes and cuts for both male and female riders with endless possible combinations to ensure the perfect fit
Removable softshell inner jacket with Thinsulate padding, removable storm collar and storm hood ensure the rider is kept warm and dry
Even better value with the StreetGuard jacket  at £600 (long version £625) and trousers £495 (2013 prices £630 / £495)
The pinnacle of BMW Motorrad's textile suit range features the latest in advanced materials, innovative design touches and high quality armour to ensure that riders can enjoy their motorcycle whatever the weather and conditions.
The suit is made from BMW's own '3-Perform' fabric, which is an abrasion-resistant, three-layer elasticated laminate that is windproof, waterproof and breathable, combined with the BMW Intelligent C.A.R.E climate membrane.
Potential impact areas are reinforced with BMW's own ProtectionGuard fabric, which has been developed exclusively for the StreetGuard. This advanced textile has both the feel and the properties of suede leather, offering the protection of leather with the climate-beating properties of a textile
In addition to the main '3-Protect' textile's weather-beating properties, the StreetGuard suit also boasts a brand-new removable softshell thermal inner jacket with Thinsulate padding. This inner jacket helps retains body heat even in extreme cold conditions without needing any additional heating.
The suit also includes an integral storm collar and storm hood, which can be worn under the helmet to ensure that there are no gaps for rain water to find even in the most challenging weather conditions.
For the first time ever, the StreetGuard jacket is available in both regular and long versions, the latter offering a longer tailored cut with an adjustable belt at the waist.
To ensure the StreetGuard fits as well as it performs, both male and female tailored versions are available, as well as independent sizing of both jacket and trousers. Each garment can also be chosen in a variety of shorter and longer arm and leg cuts, giving hundreds of potential combinations. The male version comes with removable braces and the female version with an elasticated removable waistlet, to help give a comfortable, practical fit.
The StreetGuard jacket costs £600 (regular) and £625 (long) and the StreetGuard trousers £495. The suit will be available in BMW Motorrad Dealerships from February 2014 onwards.
For more information on BMW Motorrad products and services, call 0800 777 155 or visit www.bmw-motorrad.co.uk.