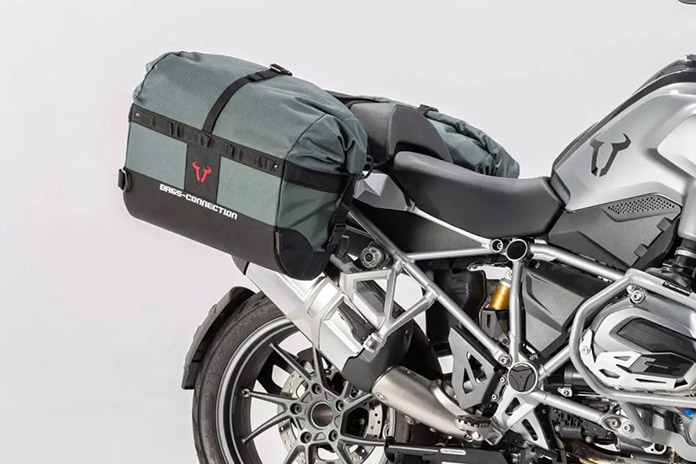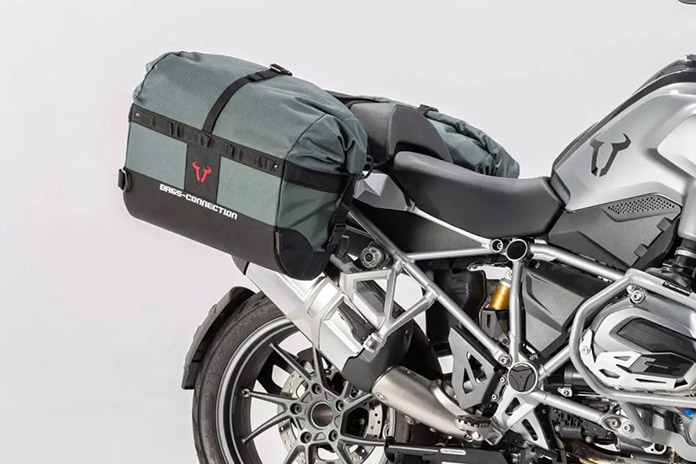 Tailored for adventure and touring riders, SW Motech's new Dakar luggage system combines the light weight and versatility of soft luggage, with the secure mounting and stability of hard panniers.
The Dakar bags feature a two layer construction, with a tough 1680 Ballistic-Nylon outer and waterproof inner layer, to create a super-durable dry-bag.
Each bag offers 32 litres of storage capacity; roll-top and Velcro closure helps keeps contents dry and secure, and allows quick and easy access. A pre-formed ABS honeycomb panel is fitted to the inside, to help the bag keep its shape and offer additional protection for contents.
To fit, simply slide on to the bike-specific pannier rack and click into place, then secure over the passenger seat with the Velcro strap. There are no fiddly cords or lock and key systems, so it's quick and easy to detach at any point where the machine will be left unattended.
Unlike hard cases the bags are light, easy to handle off the bike and can be flattened for compact storage. A complete SW Motech Dakar system – including two bags, rack and fittings – costs just £302.89 (Including VAT) and fitments are available for many popular adventure bikes. Call Motohaus Powersports on O1256 7O49O9 or visit www.motohaus.com for details.