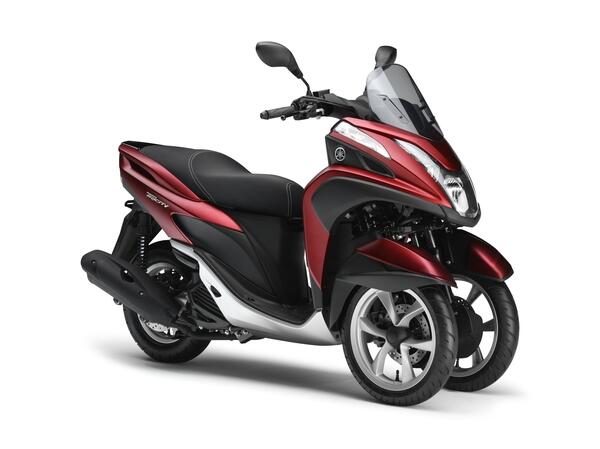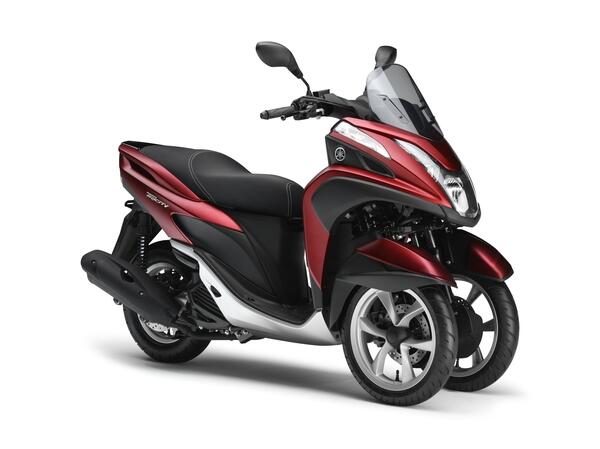 The stunning new Yamaha Tricity, three-wheeled scooter, was first revealed at the EICMA show back in November 2013, where a pre-production prototype made its world debut, soon to be followed by its UK launch at Motorcycle Live.
This new LMW (Leaning Multi Wheel) utilised a revolutionary three-wheel suspension and geometry set-up which promised the handling and feel of a two-wheel motorcycle combined with the stability of current three-wheel scooters.
Other key messages at the original launch were the confirmation the new Tricity would be 125cc and A2 licence compliant, it would weigh little more than a conventional 125cc scooter and it had a target retail price of 'under  Euro 4000′.
Yamaha also stated that although it was being unveiled as a concept the Tricity would be in production in 2014. We are therefore delighted to announce the final, production version of the Tricity which is launched today at the Bangkok Motor Show.
The Tricity will appeal to a new urban rider and will be marketed in its own unique product segment called – New Mobility. Details of the Tricity are now live on the YMUK website:
http://www.yamaha-motor.eu/uk/products/scooters/new-mobility/index.aspx
A video of the new Tricity is now also live:
http://sbknewstv.co.uk/motorbikes/the-new-yamaha-tricity/
Details about final price and availability in the UK will be announced soon.