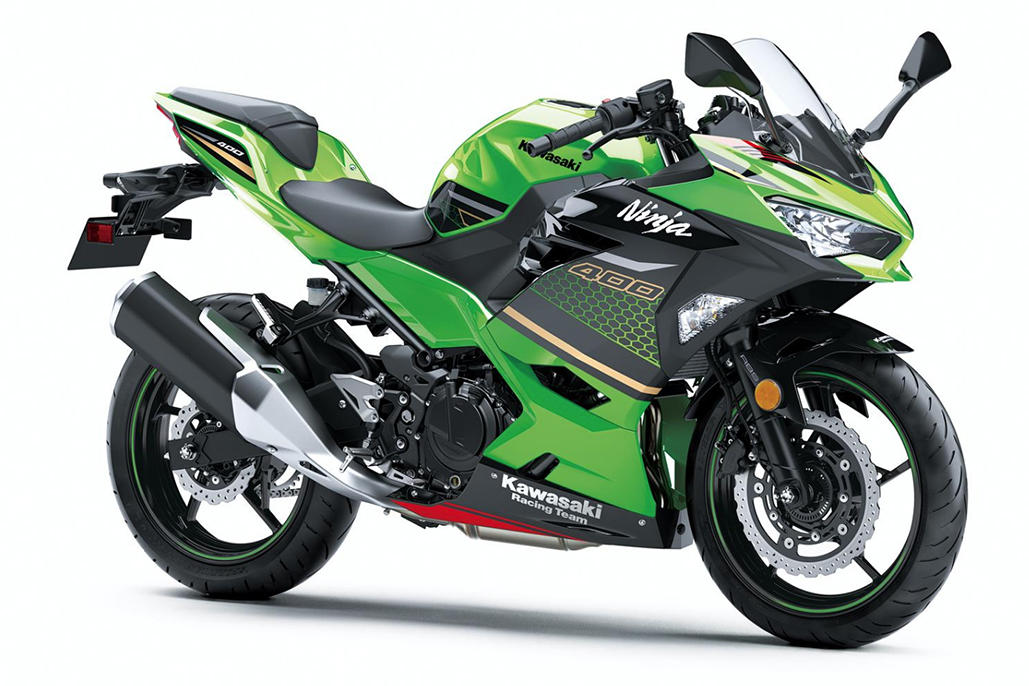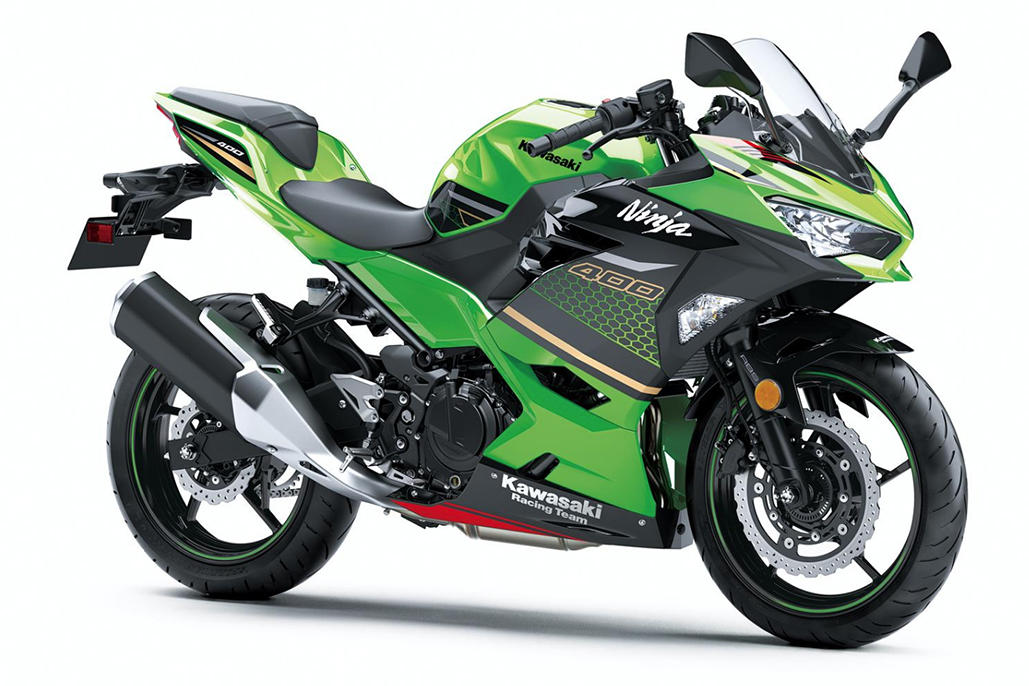 One of the success stories of the Kawasaki low to mid-capacity stable in the recent past, the Ninja 400 will be available in two new distinctive colour ways for the 2020 season; those being Lime Green with Ebony and a Metallic Spark Black / Lime Green combination.
In its darker option, the angular and purposeful Ninja benefits from subtle yet effective green highlight graphics while the impactful Kawasaki Racing Team influenced option would not look out of place in a race paddock.
A machine equally capable of city commuting, weekend rides and, in the hands of Ana Carrasco, a racing world championship; the Ninja 400 represents a great combination of manageable size coupled with impressive performance and handling.
"The Ninja 400 is such a great bike" comments Ana. "The sporty Ninja looks are really appealing and I love the way the power is so easy to use from very low revs all the way to maximum plus it is so maneuverable. If it's good enough to dominate a world championship racing class I think it's a great choice for riders who want racing style and everyday reliability."