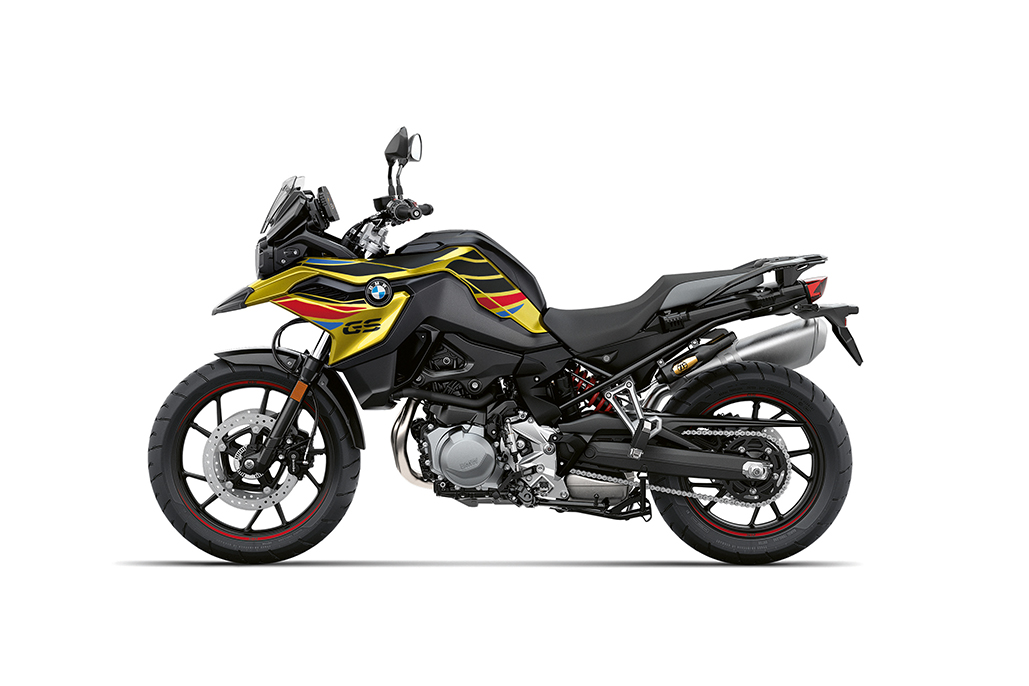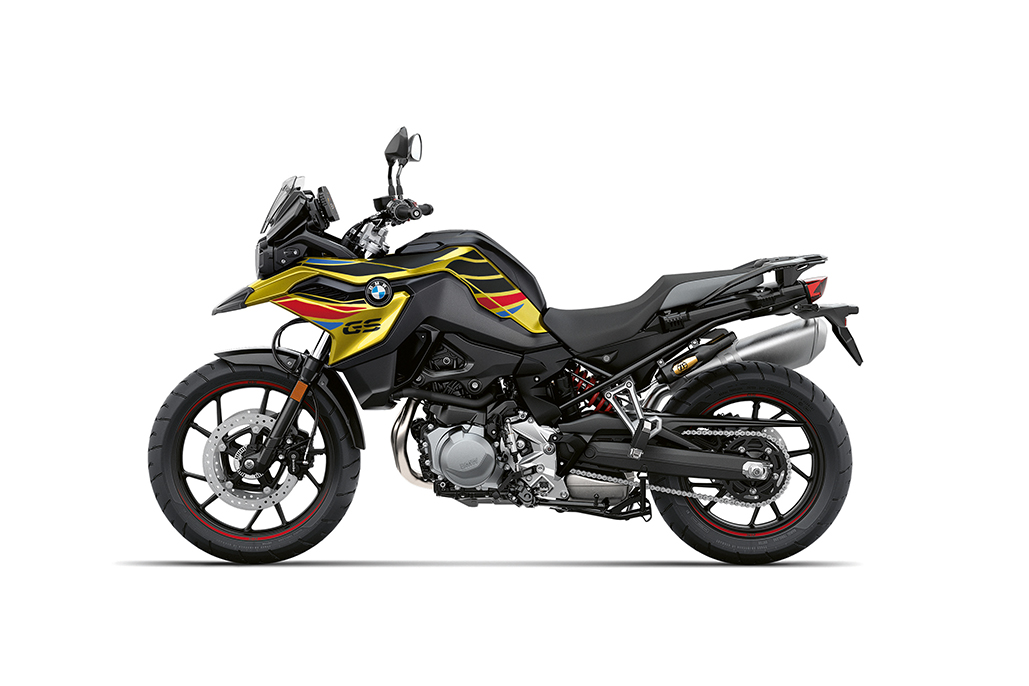 All eyes will be on you. The decor sticker sets by BMW Motorrad are perfectly harmonised with the design and geometry of the bike and make for a unique look. They are available in a large number of colour combinations and designs and are suitable for every type of driving style giving the motorcycle a very individual and stylish appearance. High-contrast and colourful motifs extend along the entire bike ensuring a striking visual impact.
The stickers are characterised by solid and metallic colour effects as well as highly brilliant colours. In addition they are extremely weather-resistant and designed to last a long time.The sticker sets are perfect for riders who want to make their bike even more attractive and express their personality in their bikes. The BMW Motorrad lettering and the BMW logo are integrated into the sticker design. They offer a fast and low-cost opportunity for upgrading the bike's looks giving the rider a customised feel for his bike.
Every design has been carefully coordinated with the special properties of each motorcycle. The availability of the sets is dependent on the models since each sticker set has been made specially for each specific bike model.
Depending on the model, the sets feature stickers for fairing parts, wheel rims and cases as well as for wheel covers, fuel tank, topcase, aluminium or spoke wheel rims. Naturally the necessary mounting accessories and tools for attaching the stickers in bubble-free manner are also included.
The sticker stets are produced using a sophisticated screen-printing process in which the printing colour is printed directly onto the material. The colour is applied through a textile fabric using a rubber scraper. This results in a thicker colour layer compared to alternative printing methods and makes possible more powerful colour effects. Sticker sets for further motorcycle models will follow in the future.
The sticker sets are available for the following model series:
· R 1200 GS from model year 2008 (0303/0313/0450/0460/0307/0317)
· R 1200 GS from model year 2008 (0380/0390/0382/0397/0470/0480)
· R 1200 GS (0A01/0A11/0A21/0A31/0A41)
· R 1200 GS Adventure (0A02/0A12/0A22/0A32/0A42)
· R 1200 GS (0A51/0A61/0A71/0A81)
· F 750 GS (0B08/0B18/0B28/0B38)
· F 850 GS (0B09/0B19/0B29/0B39)
· G 310 GS (0G02/0G12/0G22)
· G 310 R (0G01/0G11/0G21)