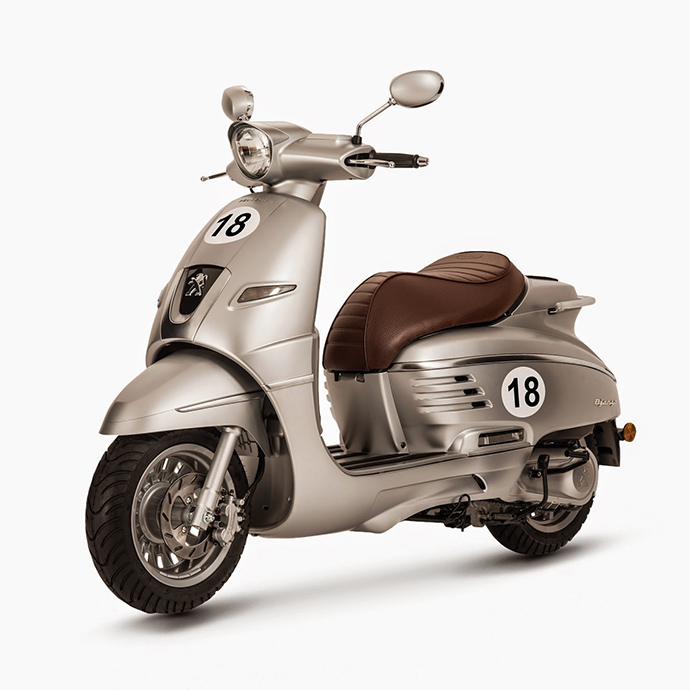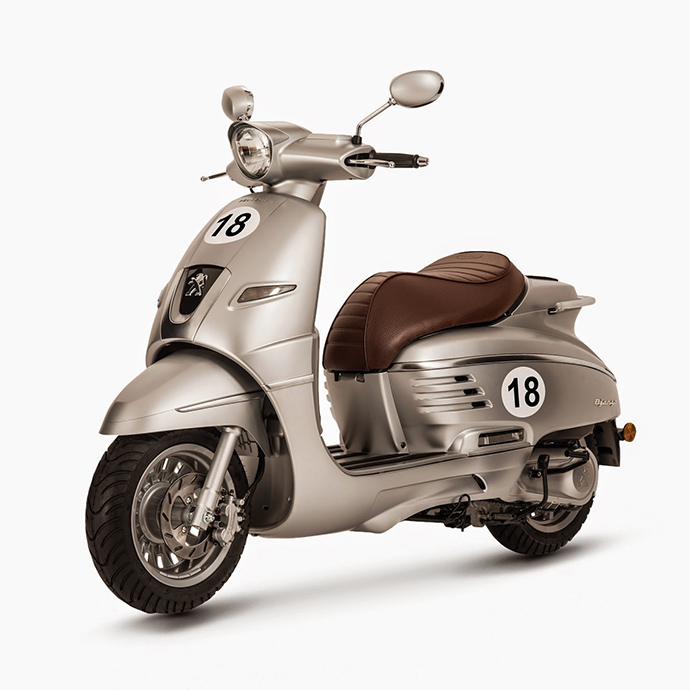 Peugeot's 'neo-retro' range of Django scooters are now available with the option of a 150cc engine, producing 10% more power than the standard 125cc motor.
Inspired by Peugeot's S57C scooter of 1958, the Django combines the best of 'fifties styling  with the latest technology. Powered by a fuel-efficient 4-stroke engine, the Django 150 has LED indicators front and rear, LED rear light and classic analogue speedometer, with LCD screen display and trip computer. Beneath the seat is a helmet-size luggage bay and there is a lockable glove box with a 12-volt power socket inside for charging gadgets on the go.
Prices start at £2599 for the Django Heritage 150, which is available in a choice of four retro monochrome colours, with white wheel rims, double stitched dual seat and aluminium passenger hand-grips.
At £2899, the Sport 150 is equipped with Synchro Braking Control (SBC), which distributes braking effort simultaneously between the front and rear 200mm disc brakes, for controlled and balanced stopping power. Its dual seat has a removable colour-matched passenger seat cowl and chrome hand-grip too.
The Evasion 150 comes in a variety of two-tone colour schemes, with white wheel rims and white-wall tyres.  Fitted with a fly screen and chrome front luggage rack as standard the Evasion also has SBC linked brakes and sells for £2899.
Topping the range is the Allure 150, with two-tone bodywork, fly screen, white-wall tyres, three-tone seat and SBC braking. In addition, the Allure comes with a colour-matched top-case, passenger back-rest and chrome rear luggage rack as standard, selling for £3099.
The Peugeot Django 150 can be ridden on an A2 motorcycle licence and is covered by a 2-year unlimited mileage parts & labour warranty.
Information and details of authorised Peugeot Scooter dealers can be found at www.peugeotscooters.co.uk.