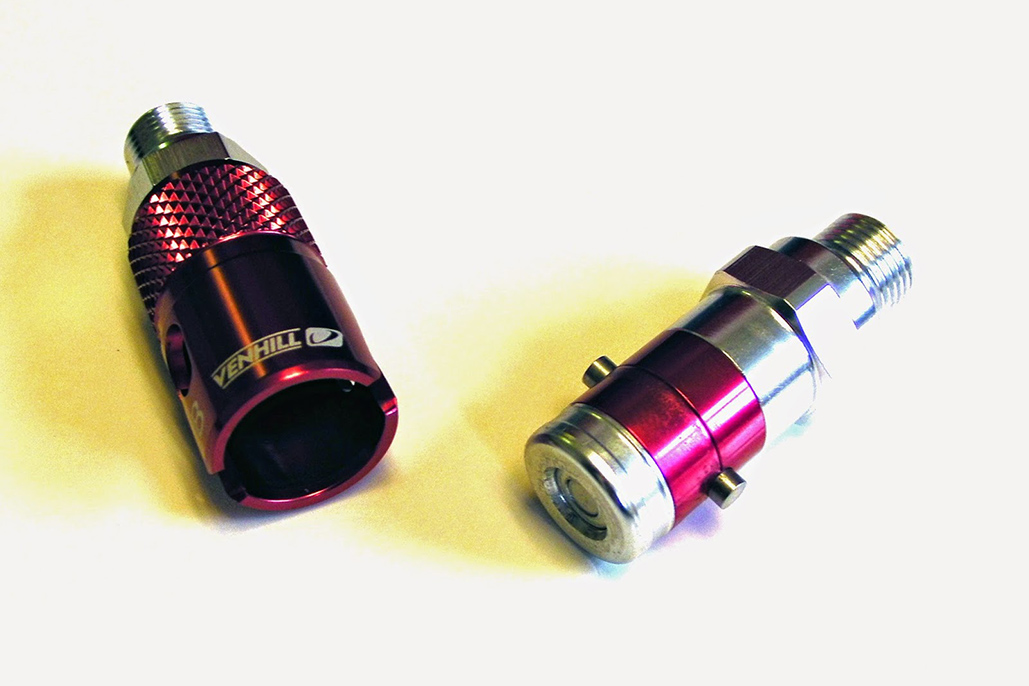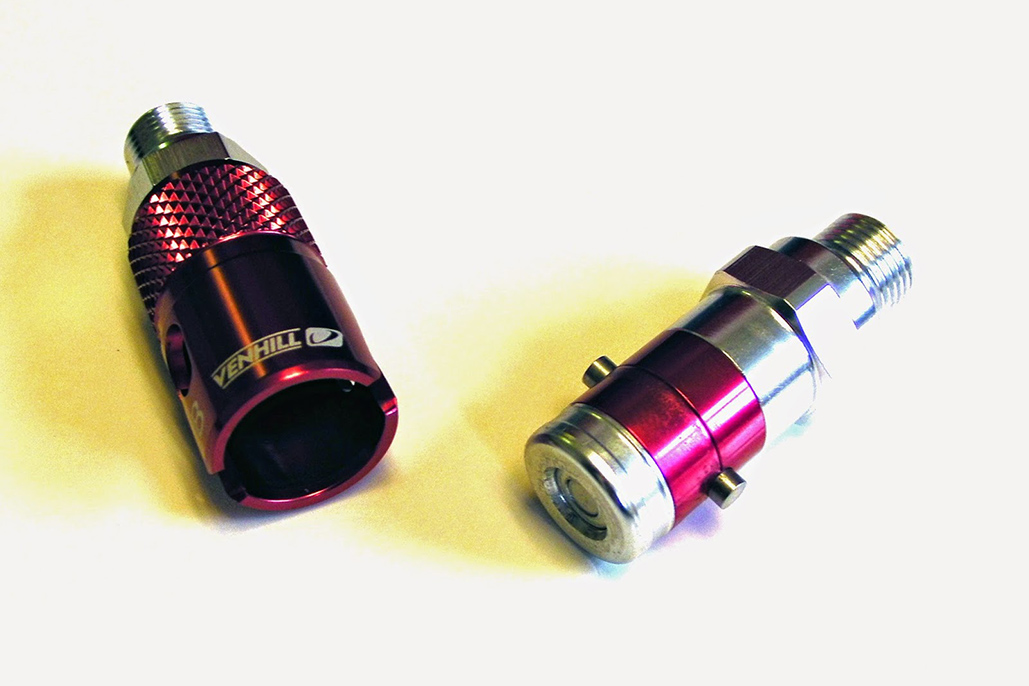 British braking specialists Venhill have developed a quick-release dry coupling for their Powerhose Plus braided brake lines.
Fitting a quick-release coupling allows riders to separate and reconnect a brake line without brake fluid leaking out or air getting in to the system. QR couplings are particularly useful for endurance racing, when callipers and/or master cylinders need to be replaced quickly and easily, without the need to bleed the system.
The male 1/8th BSP thread on the coupling fits directly onto the swivel nuts on Venhill's Powerhose Plus hydraulic brake and clutch lines. It holds the hydraulic hose together securely with bayonet locking, yet can be separated in seconds by hand, without any tools. Venhill Powerhose Plus lines are available in a wide choice of modular lengths, so replacing original lines with a QR set-up is straightforward.
Designed for use with popular grades of brake fluid –  DOT 4 , DOT 5.1 and DOT5 – the QR coupling is made from  lightweight aluminium and sells for £71.92 (retail including VAT). Call Venhill on 01306 885111, or visit www.venhill.co.uk for details.
Note: the Venhill QR Coupling is designed for race and track use and is not recommended for general road use.