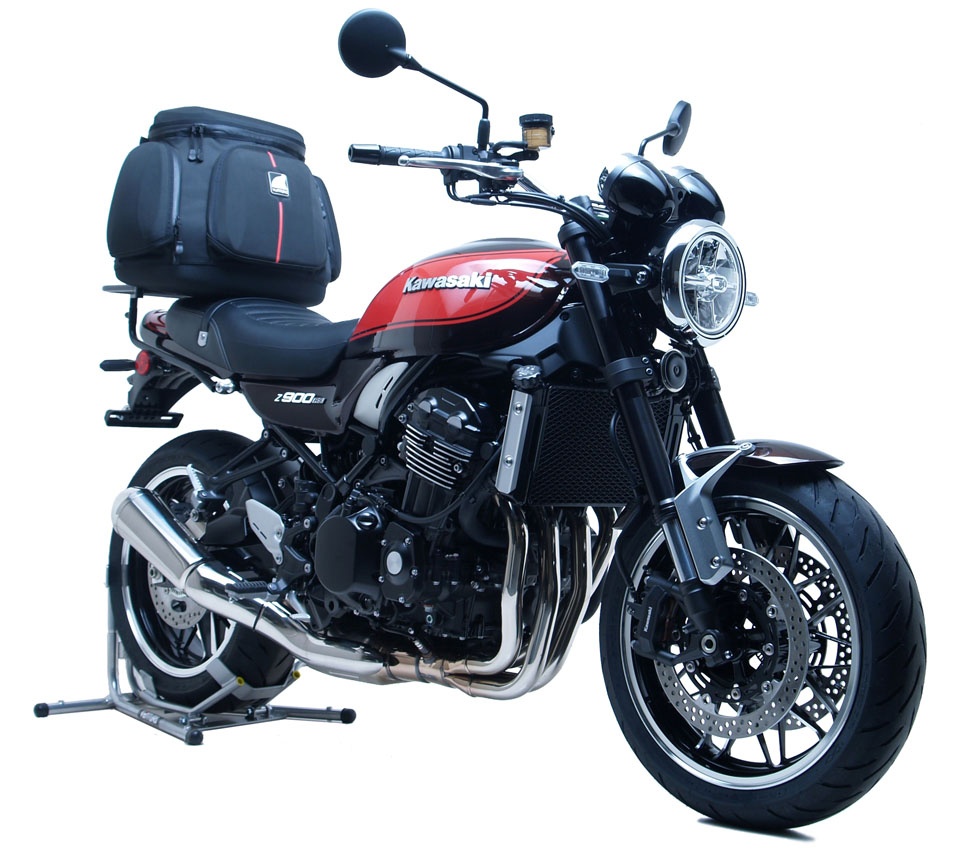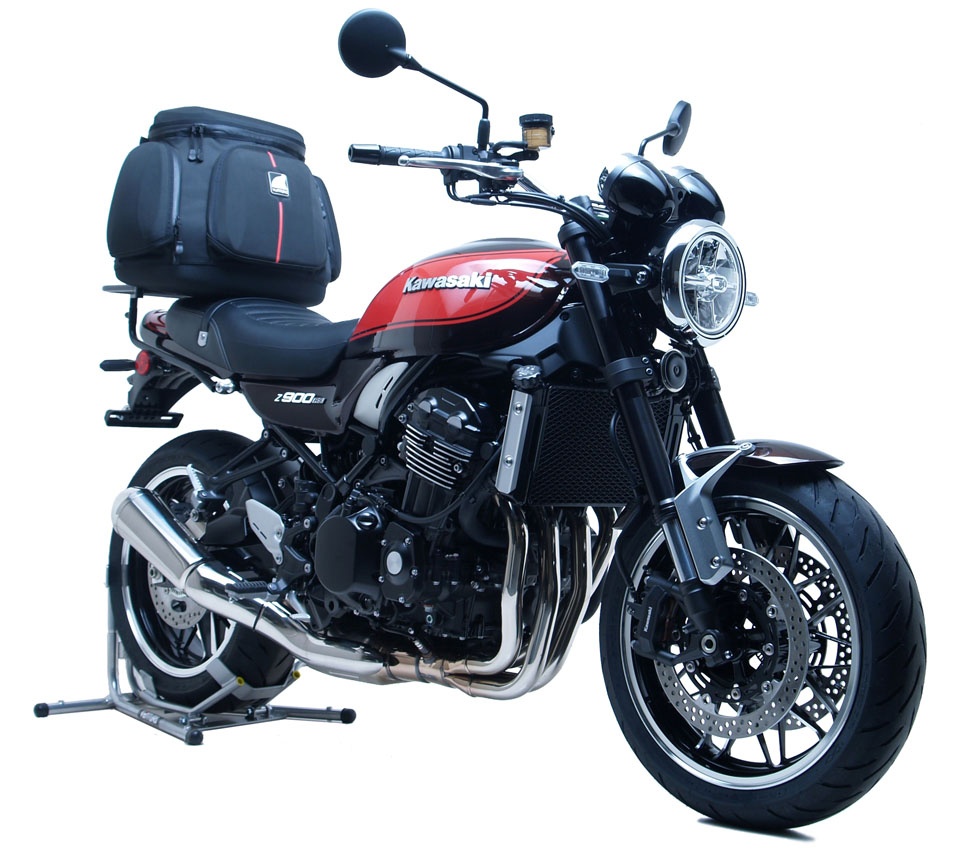 Kawasaki Z900RS owners can now explore the retro sport's touring potential with the latest Ventura luggage system.
The New Zealand luggage manufacturer has added L-Brackets for the new Z900RS to its fitment list, which covers 2,500+ models of brand-new and older generation motorcycles.
Combining the best features of soft and hard luggage, Ventura's Bike Pack system is based around three components;
L-brackets, tailor-made for the make & model, attach to existing mounting points on the rear sub-frame.
A sturdy pack rack slots into the L-brackets
A Ventura pack slides onto the rack and is clipped securely into place..
Prices for L-Brackets vary according the model; for the Kawasaki Z900RS they retail at £125- including VAT. The pack rack is £79.99 and the 51-litre Aero Spada pack (pictured) sells for £129.99, all including VAT.
When luggage is not required, the rack can be replaced in seconds with a grab handle (£16.99)
For further details and a full list of pack options, visit www.ventura-bike.co.uk