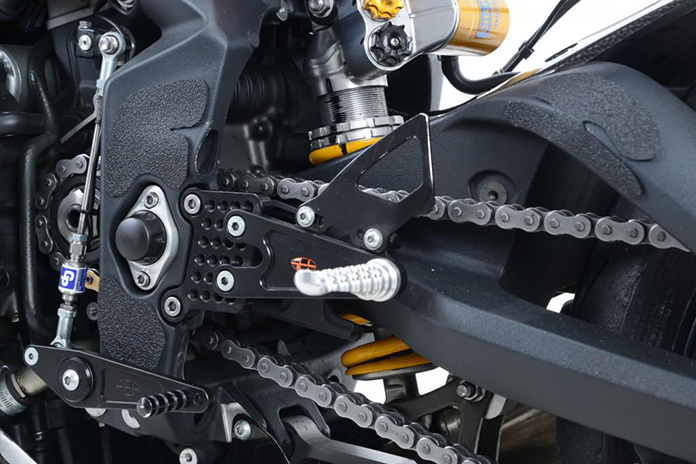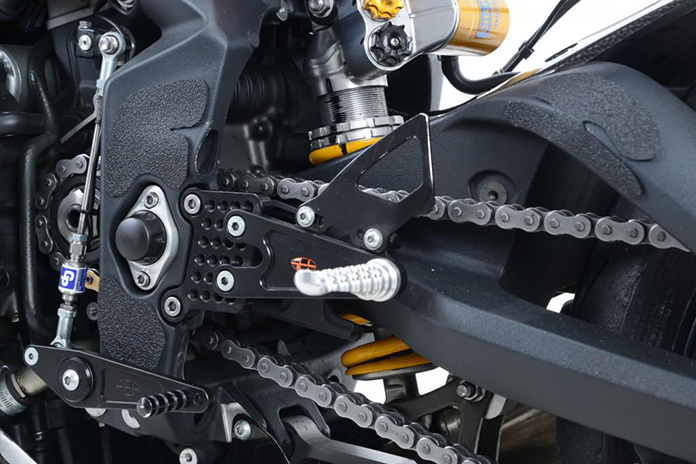 Made from the same material as R&G's popular Tank Traction Grips, the new range of R&G Boot Guards are specifically designed to protect swingarms and frames from boot scuffs.
The unique material has been developed to be durable, providing the rider with a protective buffer between the boot and the exposed areas of the swingarm or frame. This is a key area which frequently comes into contact with the rider during cornering, causing wear and unwanted damage to the swingarm, frame and boot.
Each R&G Boot Guard kit is supplied with precision pre-cut adhesives, typically in either two or four pieces, depending on the shape of the swingarm or frame. The high-strength adhesive backing ensures the highly durable product will remain exactly where it is placed, not affecting or damaging the paintwork.
Each kit also includes a 25mm-diameter, round sticker which sits in a pre-cut space on one of the component guards on each side. A cleaning wipe is also supplied to make sure the surface the Boot Guard is sticking to is clean prior to adhesion, ensuring it does not peel off.
R&G also offers universal kits for using where there is no bespoke application listed. These kits can consist of a sheet to be cut by the customer, or pre-cut, shaped sheets which can be applied straight onto the bike.
To see more and find out what applications are currently available please see – http://www.rg-racing.com/browseType/Boot_Guards.aspx