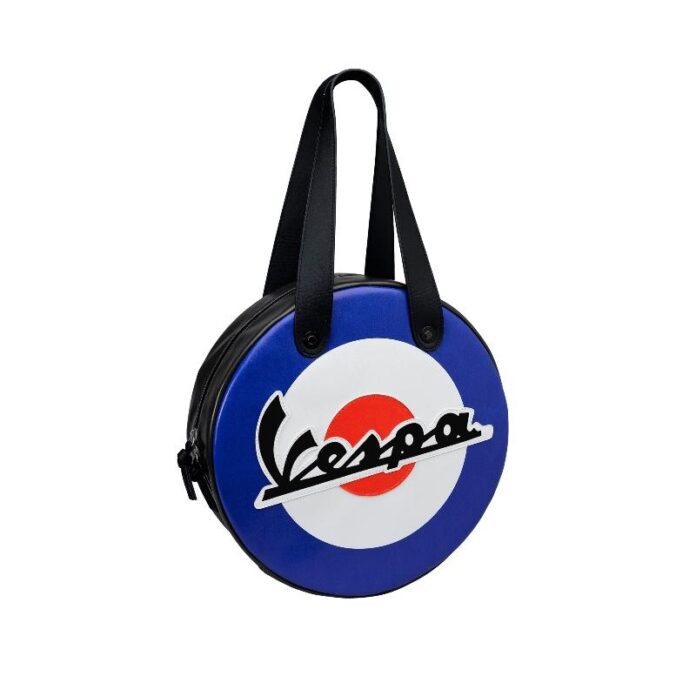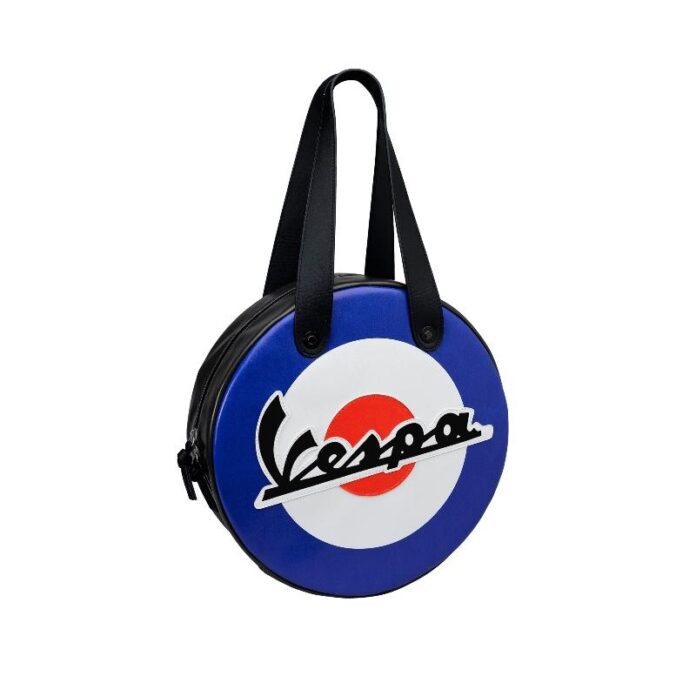 Vespa's new Round Bags are inspired by the spare wheel covers, which were frequently fitted to their scooters in the 1970s.
Designed so that they can be hung on the scooter's bag hook while riding, these circular bags have a 35 cm diameter and are 12 cm deep (approximately 14" x 5"), a suitable size for everyday items such as sunglasses, wallet/purse, mobile phone or tablet.
Made from water resistant leatherette and closed with a self-sealing zip, contents are protected from the elements.
Celebrating Vespa's world-wide appeal, Round Bags are available in Italian, English, French, American and Brazilian flag designs. Black and Black/Fluro versions are also available.
Prices for Vespa Round Bags start at £64.98 including VAT and they are available from Piaggio dealers nationwide. Alternatively call 0117 972 5552 or visit: www.uk.vespa.com