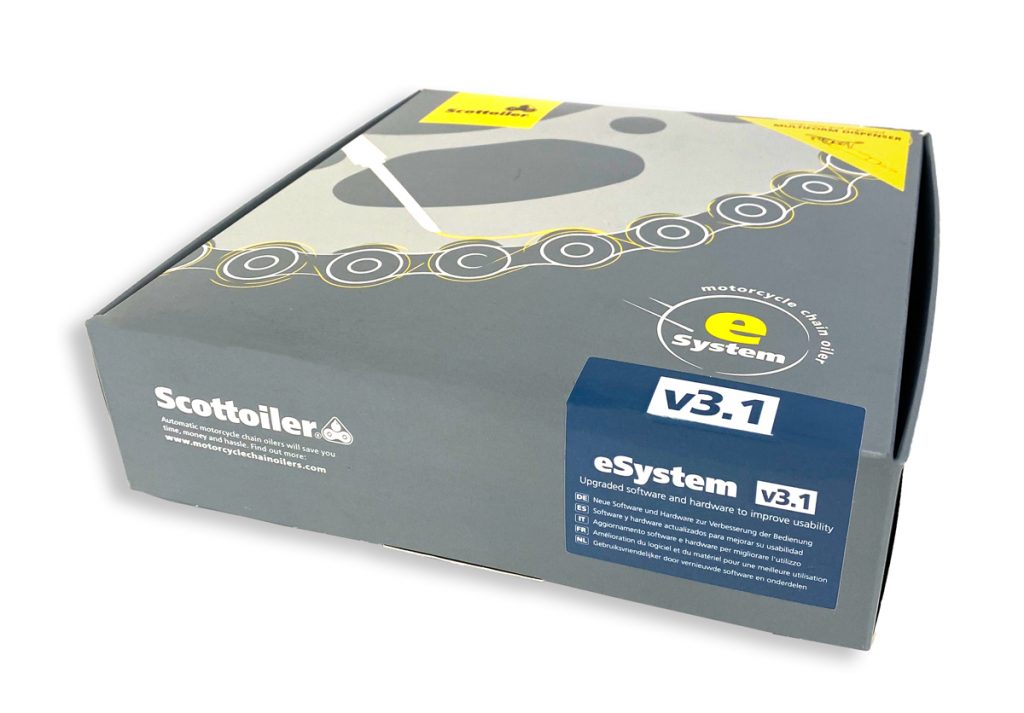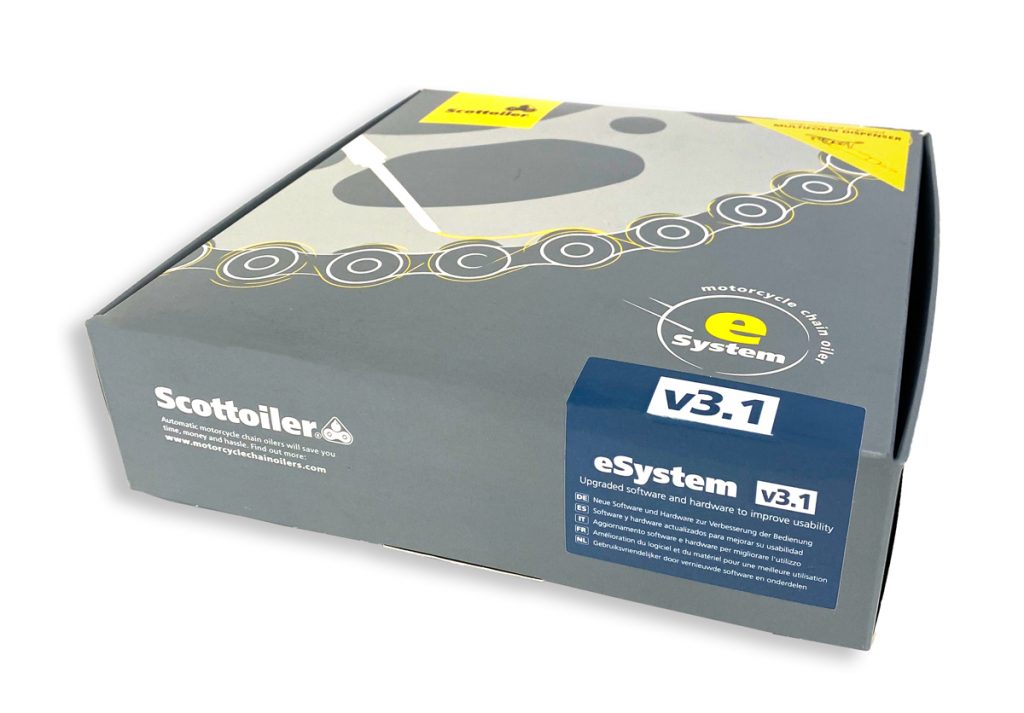 Motorcycle chain lubrication specialists Scottoiler are delighted to announce the newest version of their popular electronic chain oiling system – the eSystem.
The new eSystem version 3.1 has evolved based on extensive research conducted with customers of the original models through to version 2. Made even more user-friendly, v3.1 now self-calibrates, allowing for an even quicker start-up and even more flowrate settings – particularly on the lower end – which allows for more precise, measured and gradual oiling of your chain.
Furthermore, following significant desire from existing eSystem users to introduce this feature, the new eSystem now retains all pre-established settings! If you're coming back to your bike after winter, or returning to your bike after taking a break, then don't worry about having to input your settings again, all your previous preferences will be stored in the memory, even when disconnected from the battery.
The eSystem v3.1 is perfect for both seasoned bikers and newcomers to the world of chain oiling alike, with easy installation and calibration as well as the greatest range and ease of control over any other chain oiler released to date! A one-time investment in chain oiling at £249.99, the eSystem v3.1 ensures the highest level of control and precision when looking after your motorcycle chain, paying for itself in its maintenance and preservation qualities.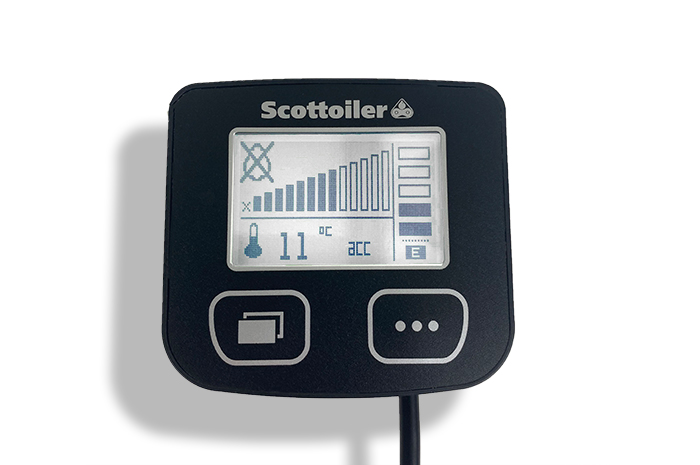 Matt Ennen, Commercial Director at Scottoiler commented;
After much strenuous testing and assimilation of customer feedback we believe we have produced the real deal when it comes to premium chain oiling. Easy-to-use, intelligent and precise the eSystem v3.1 will be one of the best investments you'll make in a long time – at least for your bike! I've been using the new eSystem on my bike and can already notice the difference in precision and ease-of-use. Certainly, when you ride in chilly Scotland ease-of-use is an essential requirement!
To support the launch, Scottoiler will be providing all distributors with access to marketing materials to help promote the product, as well as operating their own promotions and social media content throughout the release.
The eSystem version 3.1 will be released to consumers from the 2nd of March 2020 and will be available from all good motorcycle dealers and online –  https://www.scottoiler.com/shop/