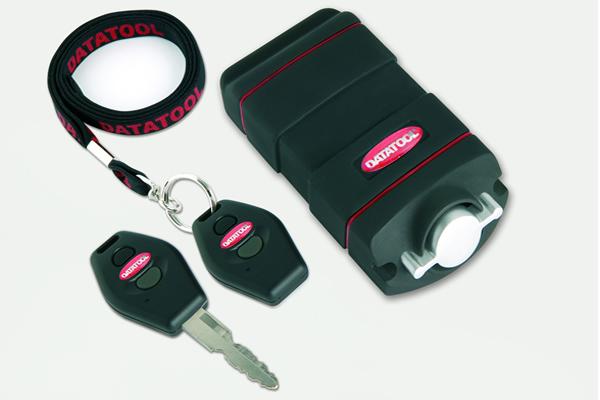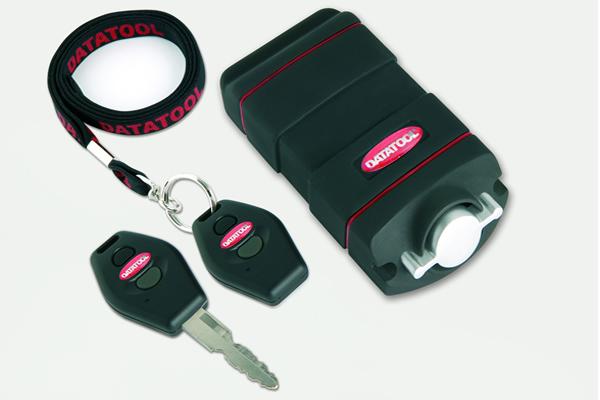 Your shiny new 64 plate bike is ready, you can't wait to ride it and the local thief can't wait to steal it…It's tucked up in your garage looking lovely but how soundly will you sleep tonight?
The likelihood is that your new bike only has a limited level of security as standard. It's probably security marked with the industry approved 'MASTER Scheme' and it possibly has a transponder key immobiliser which may or may not be Thatcham approved. Many new bikes either don't have immobilisers or even if they do, they are not approved to the industry recognised Thatcham standard. You can check your bike on the Thatcham approval list at: http://www.thatcham.org/files/pdf/compliance.pdf
It's time to assess your new motorcycle. Check through its security measures and start planning a layered approach to your bike's security. From the simple things like ensuring you always use a visible deterrent such as the Datatool Croc Lock  and investing in an aftermarket Datatool Alarm or TrakKING GPS/GSM tracking system will definitely help that first night's sleep!
Your local Datatool dealer will be able to advise on the best options to compliment any original equipment security and install the upgrades for you. Ask the dealer you purchased your bike from if they can fit it at the first service, if your nerves will allow you to wait that long… Make sure you let your insurance company know what you fit as it could also reduce your annual premium.
The Datatool TrakKING GPS/GSM system offers the very latest in security technology, constantly monitoring a motorcycle or scooter for unauthorised movement. Owners are initially alerted by SMS text message whilst Datatool's 24/7/365 staffed call centre works with the Police for a swift recovery. With a recommended retail price of just £179 + installation, Datatool TrakKING provides owners of all ages and capacities of bikes or scooters the opportunity to benefit from the latest generation theft protection.
The S4 'Red' is the market leading Thatcham Category 1 alarm/immobiliser from Datatool. This ground breaking super Thatcham Approved category 1 system boasts a combined state-of-the-art alarm and immobiliser system. It's designed to fit in even the most awkward of spaces emitting a high power siren in the event of an attack. The unit has a customer selectable PIN even if the remote is lost. It's designed to save your battery in winter months and features an audible early warning of a flat battery.
If your bike isn't covered by the MASTER Scheme, you'll need to look at one of the aftermarket Datatag Tagging kits. These are an easy DIY fit by you or can be installed by your dealer. Again, your first service would be a great opportunity to get this fitted.
Don't forget to invest £29.99 in a Croc Lock –  an easy to use, highly visible theft deterrent for all scooters and motorcycles. Croc Lock works by locking the front brake lever to the handlebar, preventing the vehicle from being pushed or ridden away. Croc Lock is more visible than a disc lock, easier to install and impossible to forget!
For information on the Datatool TrakKING system or the range of Datatool Alarm systems and to find your nearest dealer, please visit: www.datatool.co.uk or www.trakking.net