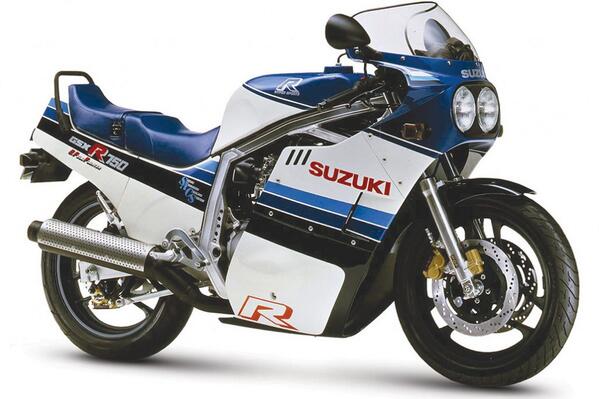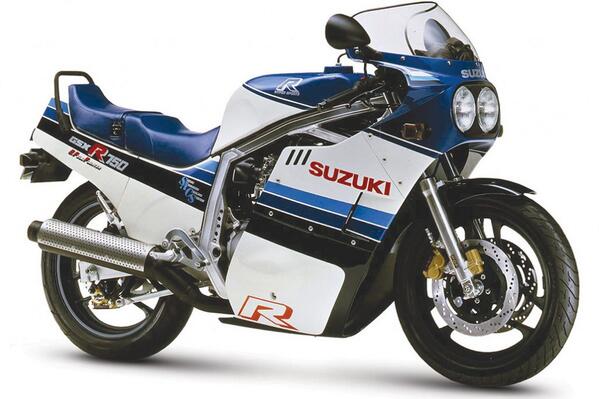 Suzuki GB has announced the inclusion of the original GSX-R750 as part of its Vintage Parts Programme, with over 1,300 parts still available for the iconic race-replica.
The GSX-R750, first launched in 1985 and widely recognised as the world's first supersport machine, joins the RGV250 and GT750 'Kettle' as part of the programme, which aims to highlight to owners of more classic Suzuki models the range of Genuine parts still available.
Affectionately known as the 'Slabby', F to H models of the GSX-R750 are included in the Vintage Parts Programme, which features its own bespoke area of the website. As well as listing the parts still available, the website also features a number of downloads, including original parts booklets and service manuals, as well as an area for owners to upload their own images.
Tim Davies, Suzuki GB Aftersales Marketing Co-ordinator, said, "The Vintage Parts Programme has proven really popular with customers and owners of more classic Suzukis from the past. It was launched to widespread praise with the RGV250 and since then we've added the GT750. We're now really pleased to be able to add the original GSX-R750.
"A lot of work goes into collecting all of the information on parts still available from the factory for these models, along with the literature to accompany them, and we're delighted to be able to announce the inclusion of such an iconic machine from Suzuki's history."
For more information on Suzuki's Vintage Parts Programme, visit www.suzuki-gb.co.uk/vintage-parts