Popular, 100% waterproof, universal-fit luggage now even more versatile, practical and user-friendly
SW-Motech is rolling out the next generation of its popular Drybag range, with improved materials, revised design and simplified fastenings throughout.
100% waterproof and capable of being carried on almost any motorcycle, the Drybag range has become a go-to luggage solution for commuters, touring and adventure riders alike. Building on their already solid foundations, the revisions make the bags even more versatile, practical and user-friendly.
Soft, strong and waterproof
Heading up the improvements is a new, more flexible 500D fabric shell, which makes the bags easier to load and roll-up for storage. It's PVC coated and has welded seams to keep contents completely dry. Unlike many cheaper versions, it has a high tensile strength for durability, and is tear and puncture resistant.
A new lighter coloured interior makes locating objects inside easier. Roll and clip closure remains on all bags, giving quick and easy access to the main compartment, and helping to seal out the elements.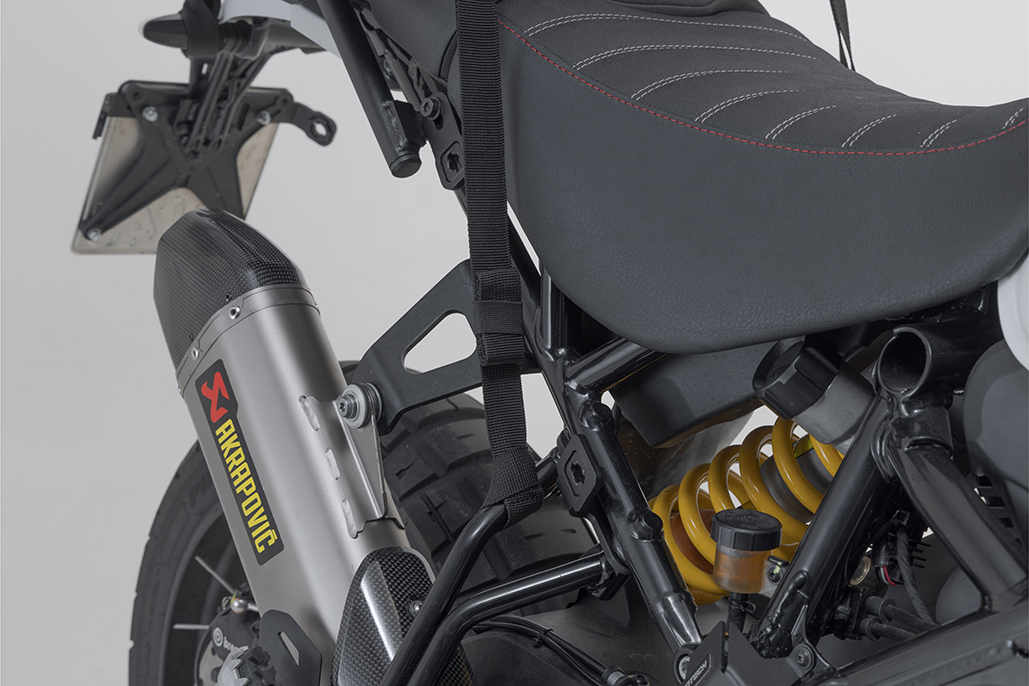 Simple to Strap onto Bikes
Securing Drybags to the bike will be even quicker and easier, thanks to improved strap and buckle positioning. The four-point strapping system is super stable, and allows flexibility in finding mounting points. D-rings are also included for additional strapping, if needed.
Integrated, ergonomic carry handles and an optional shoulder strap (available separately), makes life off the bike easy too. Drybags can easily double up as versatile luggage for non-motorcycle trips, and for any outdoor activity where keeping contents dry is a priority.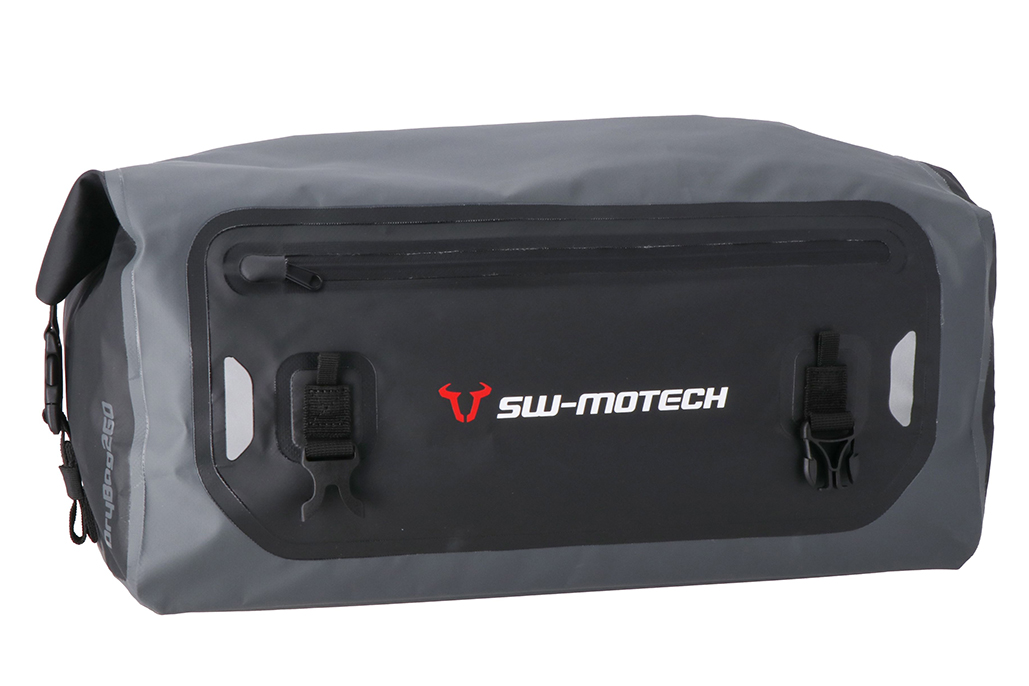 New Look
New gen Drybags will be available in a new colour scheme – matching SW-Motech SysBag WP bags and the entire PRO line – and in a range of sizes, from the 19 to 60 litres.
Prices start at £55.44 for the 18-litre Drybag 180, rising to £83.16 for the 60-litre Drybag 600 (all including VAT).
For more SW-Motech news check out our dedicated page SW-Motech News
Visit www.sw-motech.co.uk for details and to find your nearest retailer.