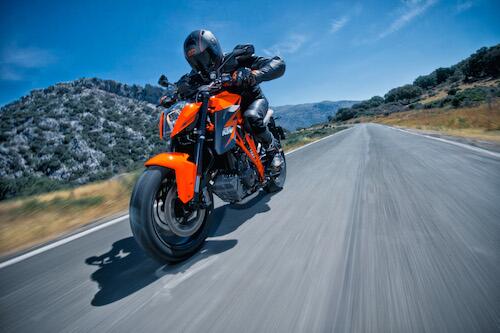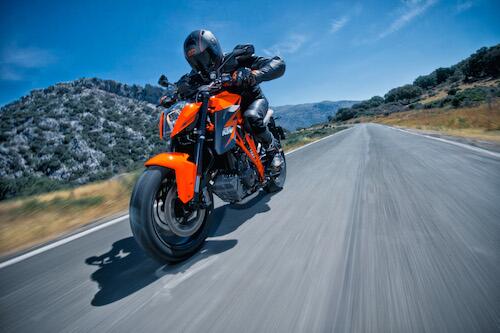 KTM will be in attendance at the annual BMF Show this weekend in Peterborough with a host of demo and display bikes.
The two-day event held by the British Motorcyclist Federation on May 17-18 at the Peterborough Arena is one of Europe's largest outdoor motorcycle shows and attracts vast numbers of visitors and exhibitors alike.
KTM hopes that the 37-year old event will be a perfect opportunity for riders to get a good experience of the latest range of bikes from the Austrian manufacturer. The KTM exhibition vehicle will be in the manufacturers' area with a large display of bikes along with offering the chance for a free, 45-minute test ride from the showground on a choice of machines from the 2014 Street range; 390 Duke, 690 Duke, 690 Duke R, 690 SMC, RC8 R, 1190 Adventure and the torque Beast 1290 Super Duke R.
Riders will need their full motorcycle licence, preferably with the paper section and will be able to ride KTM models appropriate to your licence qualification. Bookings will be made at the KTM stand. The escorted rides begin from 09:00hrs and will last for approximately 45 minutes. KTM staff will be on hand to answer any questions about the current range, PowerParts, PowerWear and any current promotions, including the Adventure Trade-In deal and finance options.
The BMF Show has a wide variety of things to do and see for riders and bike fans – young and old. The Show introduced a number of new elements in 2013 and is backing that up with the Adventuring and Overland Touring area, where a number of presenters and writers will be talking about their various adventures on the presentation stage, including KTM 1190 Adventure R-riding Graham Hoskins.
There's a variety of ticket options available for the event, so visit www.thebmfshow.co.uk for more information. Parking at the show is FREE and children under 16 get FREE entry when accompanied by a paying adult (this includes camping)
For more information on KTM, visit www.ktm.com
Demo rides are subject to availability, terms and conditions