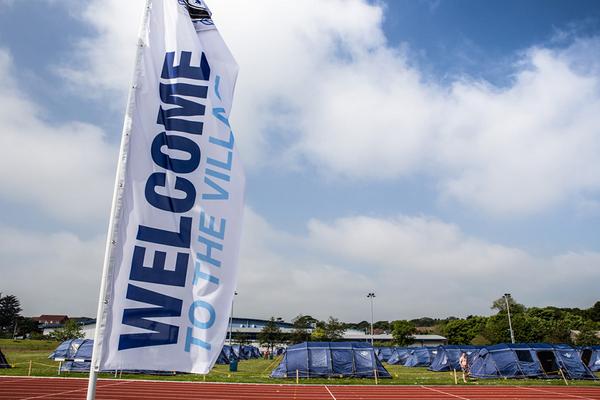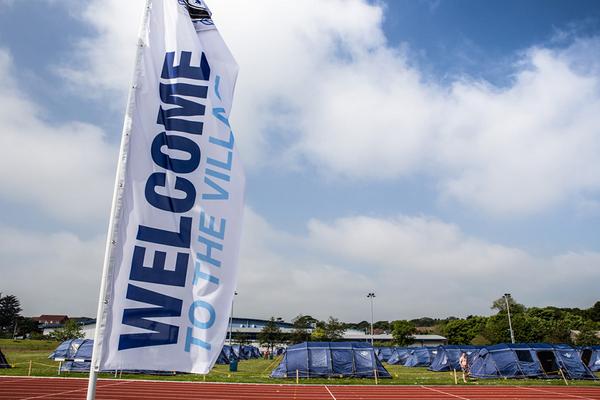 THE METZELER VILLAGE WELCOMES BIKERS TO THE ISLE OF MAN TT FOR QUALITY CAMPING AND TO MEET TT RACING HEROES
Enhanced options for popular camping experience gives guests more facilities, plus a special METZELER TT racers evening
The well established METZELER Village offers much more for 2015, as guests can book all the essentials they need to add to an already high end experience, plus a special 'TT Heroes' night where Metzeler stars of the paddock make the short journey into the Village!
Located in the National Sports Centre at the outside of Quarterbridge corner, the Village is perfect for spectating, is near the race paddock/grandstand and just a few minutes walk from busy Douglas Promenade.
Competitively priced with a substantial discount for motorcyclists who arrive riding on Metzeler tyres, the facility boasts quality pre-pitched tents with airbeds and a lantern, excellent washing/shower facilities, secure motorcycle parking, a Wi-fi area, comfortable Chill-out zone with satellite TV and a phone charging service. Breakfasts and use of the pool/spa are all discounted for guests.
Understanding motorcyclists needs, METZELER has made it even easier to pre-plan with a new booking system which allows visitors to select any number of nights and pre-book discounted breakfasts, packed lunches and flasks for whilst out spectating, bus passes, sleeping bags, pillows and other essential requirements for TT week.
New for 2015 is a TT Heroes' night as star METZELER riders will join the Village residents for an informal evening of racing chat and fun.
To find out more and to book visit http://roadracing.metzeler.com
METZELER UK Manager Jim Worland, "The Metzeler Village enters its third year in 2015 and being motorcyclists ourselves we understand many TT visitors need a quality, convenient and affordable solution in a key location. Each year we tweak and refine the concept, not just making their stay more comfortable, but also making it easier to move around the island to enjoy the racing and nightlife. To cap it all, during TT2015 we will have an exclusive evening event just for our guests to meet top Metzeler TT riders at the Village, making their stay extra special."
To find out more about the full range of tyres and activities from METZELER visit www.metzeler.co.uk and Facebook page (feel free to send in your news and views) at www.facebook.com/metzeleruk