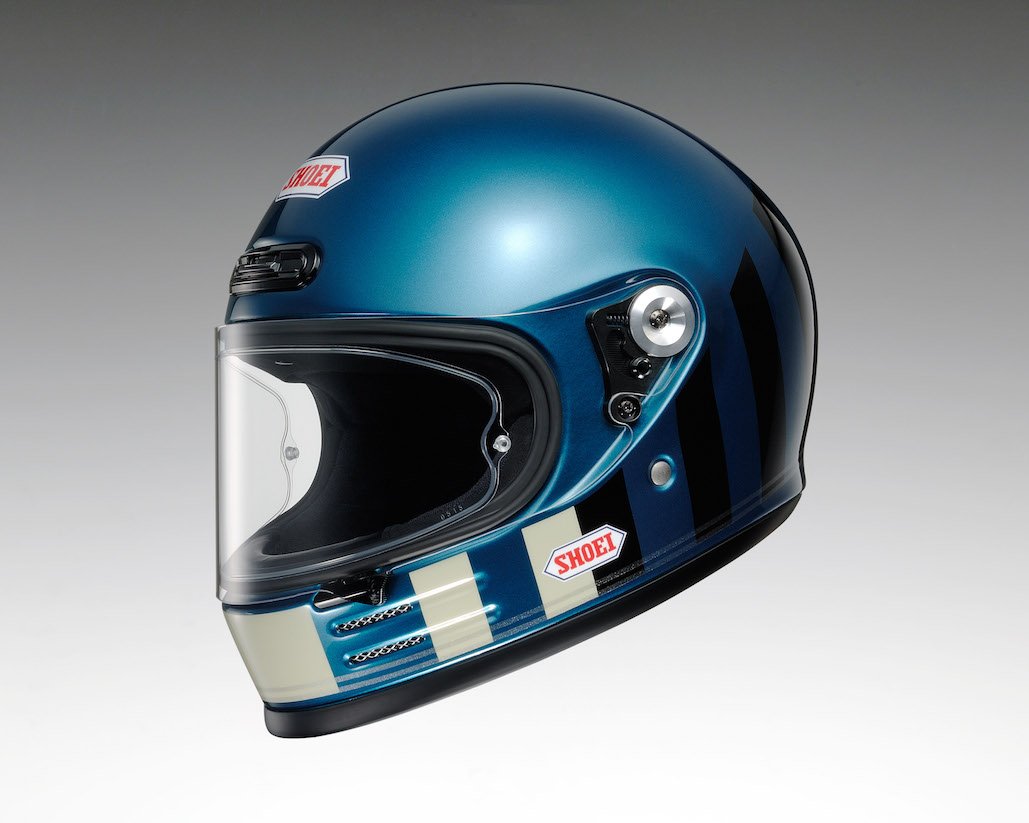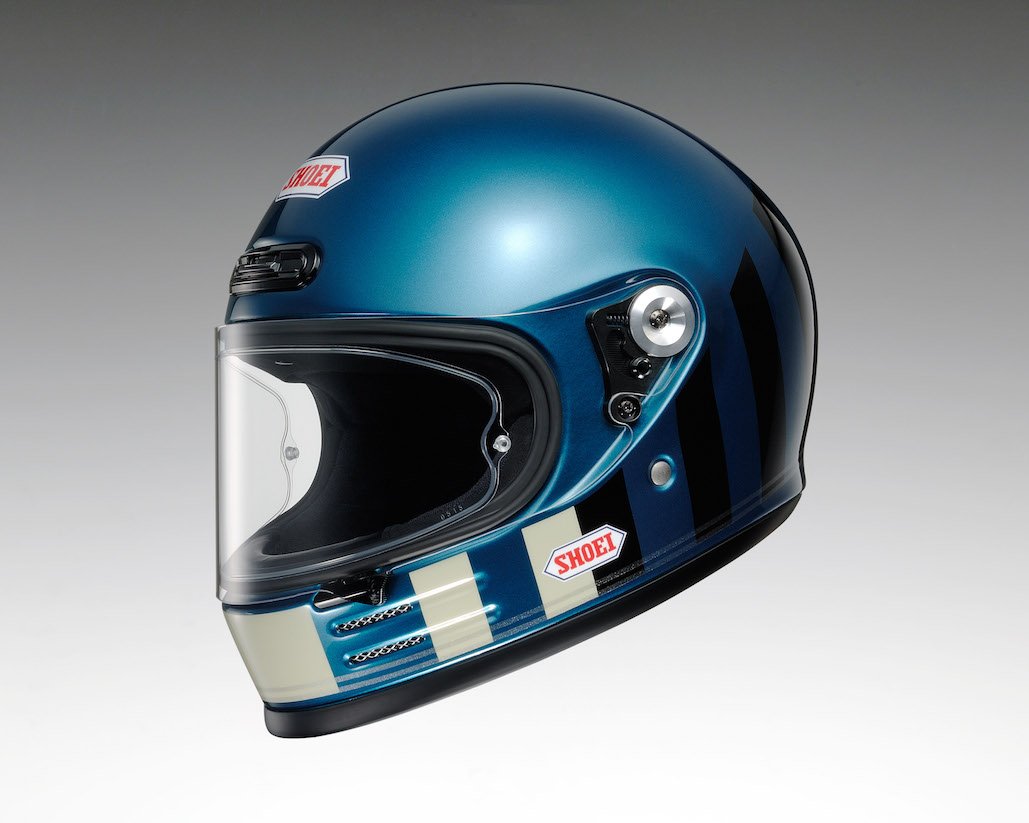 After the introduction of the J•O in 2015 and the EX-ZERO in 2019, a new Neo-Classic series of helmets has been added to thee Shoei product lineup, featuring modern comfort and functionality through the latest technology, along with a heritage design.
As part of this series, we are now introducing the Glamster, a new full-face helmet with an on-road style with even greater comfort and functionality.
The Glamster comes in 4 colours, 1 graphic variant and with a compact shell design. The old-school curved visor (CPB-1) is specially designed for this helmet, fixed by aluminium outer screws. The 6 size options (XS-XXL) will be produced out of 3 different outer shell constructions for perfect fit and compact dimensions. The Glamster will hit European dealerships in time for the start of the new motorcycle season in spring 2020.
Last but not least, adding to the simplicity and freedom of the open-faced design, our J-Cruise has taken a step forward with the convenience of an inner sun visor – bringing you the new J-Cruise II.
With the J-Cruise II, we've worked towards offering functionality and comfort with a compact design and ventilation performance, in addition to our uncompromising safety. With many riders now feeling that an integrated helmet communication system is a must-have item, the J-Cruise II is fully compatible with the specially-designed SRL and SRL2 communication systems made by SENA. The 6 size options (XS-XXL) will be produced out of 4 different outer shell constructions for perfect fit – and will hit European stores early 2020 in 5 colours and 2 graphic versions.
In terms of helmet graphics, Shoei sets new standards as usual. From our pure racing helmet X-Spirit III, to the sporty street helmet NXR, the touring orientated GT-Air II or our off-road helmet VFX-WR – all come with new stunning graphics for the upcoming season – the new SHOEI-graphics are once again innovative.