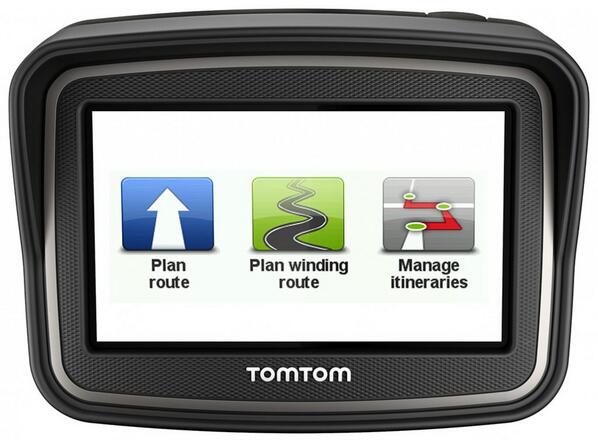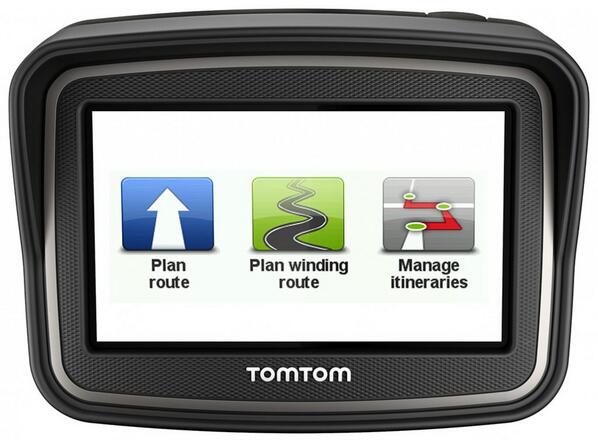 Today TomTom is launching a 'Buy & Try' promotion for the TomTom Rider.  The Satisfaction Guaranteed promotion allows bikers to return the device within 30 days after purchase, if they are not entirely happy with it.
With this promotion, which will run in independent motorbike dealerships, TomTom is showcasing the high quality and superiority of its product by giving bikers the chance to try it out.
Built for bikes and packed with motorcycle-friendly features, TomTom Rider was recently upgraded with the new Tyre Pro® software which brings enhanced route management functionality to create and plan winding roads from the biker's PC.
The promotion will run from 1 April until 30 June 2014 for qualifying TomTom Rider devices.
More details are available at www.tomtom.com/riderpromo
TomTom Rider Key Features:
Winding Roads
TomTom's Windings Roads feature allows bikers to select routes with the most bends for a more exciting ride.
Upload Routes and Go
TomTom's Upload Routes and Go feature enables bikers to upload preferred routes captured online to the TomTom Rider device. These routes can be shared with other riders via Bluetooth®.
PC Route Management via Tyre Pro®
Users can download Tyre Pro® interactive software to search, create and edit routes on a PC before uploading them to the TomTom Rider device. These can then be shared with friends.
All-Weather Device
TomTom Rider has a glove-friendly screen that responds instantly to touch. It is designed for any weather conditions, including bright direct sunlight.
Free Lifetime Maps
TomTom Rider includes free Lifetime Maps. For the life of the product, users can download four or more full updates of the map on the device every year, which includes all updates to the road network, addresses and Points of Interest.
Map Share
Users benefit from free Daily Map Changes from the TomTom Map Share community, which includes dynamic changes such as new speed limits and blocked roads. Map Share helps overcome the more frequent road changes and so avoid delays or detours.
Points of Interest
Via TomTom Rider, users can access the Points of Interest feature to find interesting places to stop en-route, such as restaurants, hotels and petrol stations.  Personalised Points of Interest can also be added, for future reference.
IQ Routes
TomTom's IQ Routes uses real travel times for each and every road shared by millions of bikers, therefore providing the optimum route and arrival time.
Accessories
A range of optional accessories are available for the TomTom Rider personal navigation device, including a car mounting kit; charging bike dock; and a unique anti-theft solution.
Pricing and Availability:
The TomTom Rider EU is available with an RRP of £349.99. Further information regarding the additional accessories can be viewed via www.tomtom.com/tomtom-rider