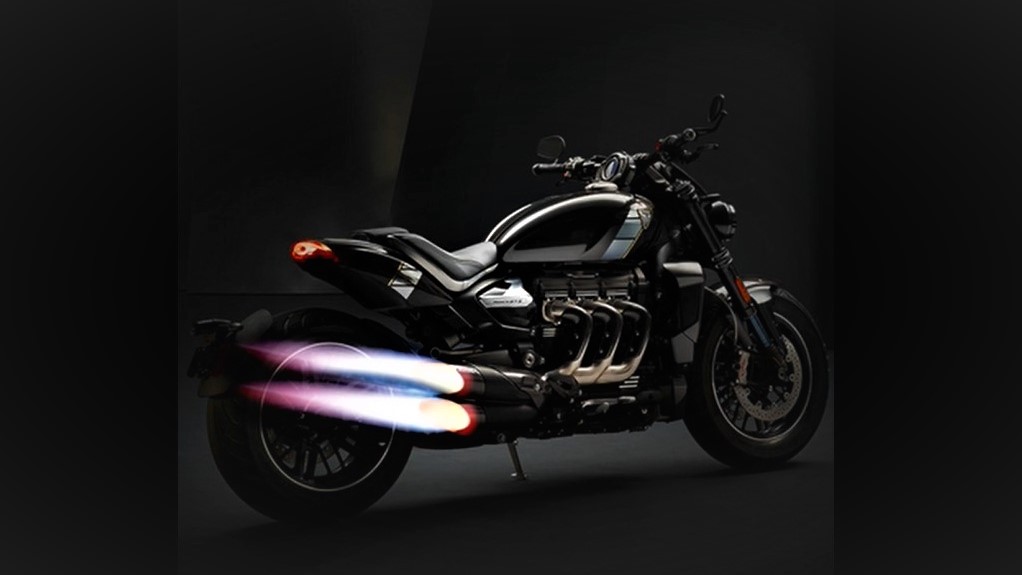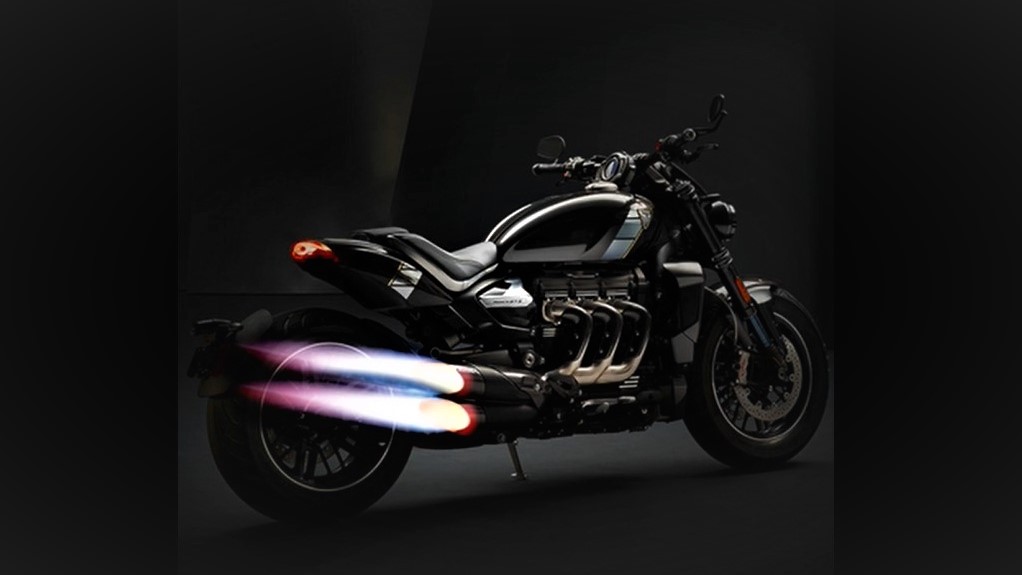 Triumph Motorcycles has announced the addition of jet engines to the hotly anticipated Rocket TFC's accessory range, capable of temporarily boosting the bike's output by 1,000hp.
The two powerful jet engines, which are fitted in lieu of standard exhausts, are each capable of producing over 500hp during full afterburner and are engaged by the lucky owner through the switchgear-operated "Rocket" mode boosting the top speed of the bike significantly.
Always at the forefront of new technologies, Triumph Motorcycles has designed and engineered the jet engines in-house at the home of Triumph in Hinckley, Leicestershire. Built as a homage to the Rocket 3's engine, already the world's biggest production powerplant, the alternative power source has been incorporated for its power, efficiency and performance credentials.
Rocket TFC models fitted with the optional Rocket Mode Thrusters will also require the fitment of a bespoke fuel tank to separate the bike's standard & jet fuel reserves.
The bespoke accessories are the result of continued innovation on the Rocket TFC concept ahead of further information being announced on May 1st, 2019.
S.P. Aceman, Chief Project Engineer for Triumph Motorcycles, said: "The Rocket TFC is an exceptional model and with the new Rocket Mode Thrusters will beat just about anything in a straight line, including up. It's very exciting to bring powerful hybrid technology to the forefront of the motorcycle industry in the form of a bike as iconic as the Rocket. Product development continues at pace for this very special motorcycle with an optional re-entry fairing due to be tested shortly."
Available as a special order on April 1st only, Triumph is taking customer orders through social media and across our local network of official Triumph dealerships. For further information and to see the jet engines in action, visit the Triumph UK Facebook Page – https://www.facebook.com/OfficialTriumphUK