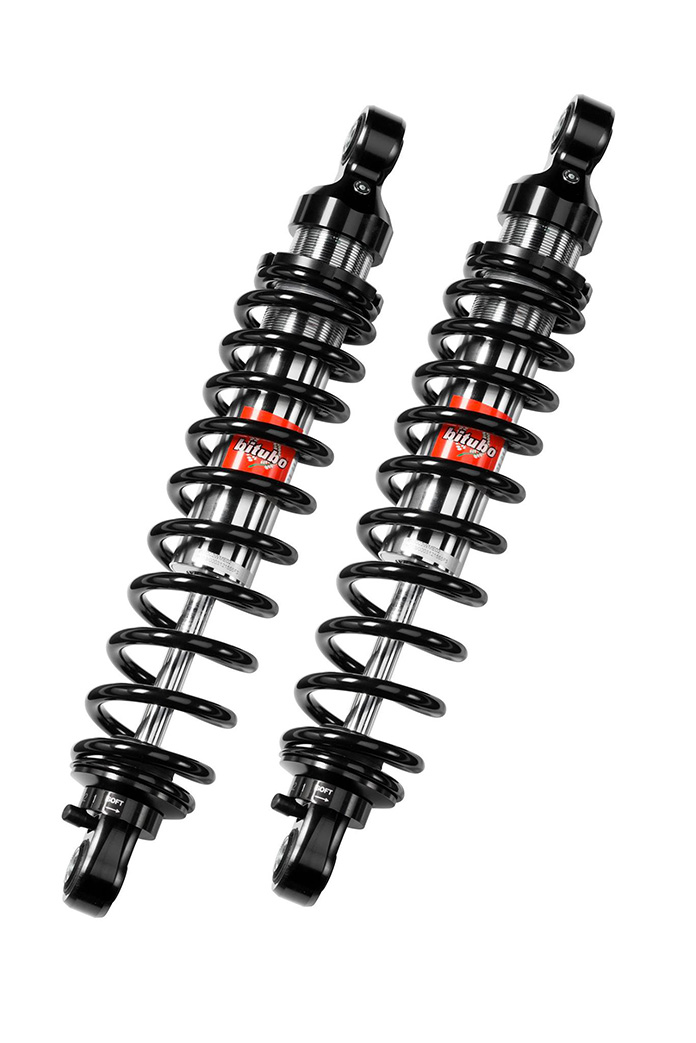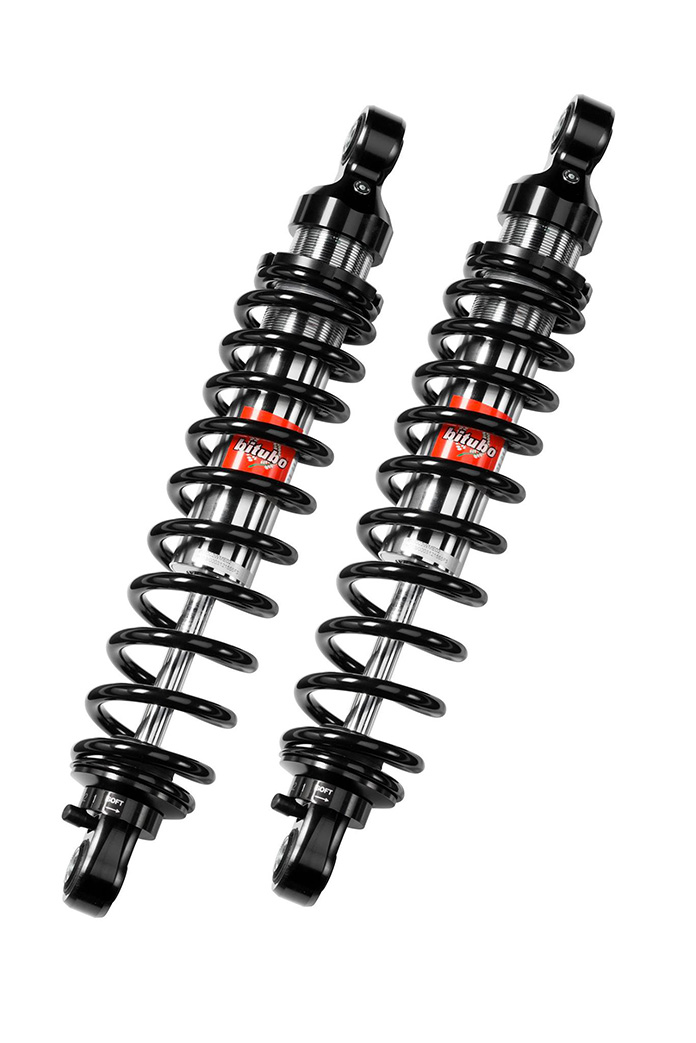 Bitubo looks forward to the "Custom Word" offering two solutions of shock absorbers for the fans of this series. The bikers who ride these types of bike look for a product that offers comfort and aesthetics. Bitubo has enhanced the look of WME V1 & VMB V1 lines with an anodized black treatment to make them even more attractive, according to the latest trend in the industry that sees the black to be preferred to chrome.
Both the shock absorbers are equipped with upper and lower attachment heads in aluminum billet alloy, body and shaft are made of high strength alloy steel, while the springs are in Cr-Si alloy steel and available in chrome or black. Each shock absorber is also pressurized with nitrogen and equipped with oil/gas separating aluminum piston.
WME V1 twinshocks differ from WMB V1 because, in addition to the spring preload with millimetric adjustment ring ( 1 full turn – 1.25 mm preload ), they are also provided with the rebound adjustment.