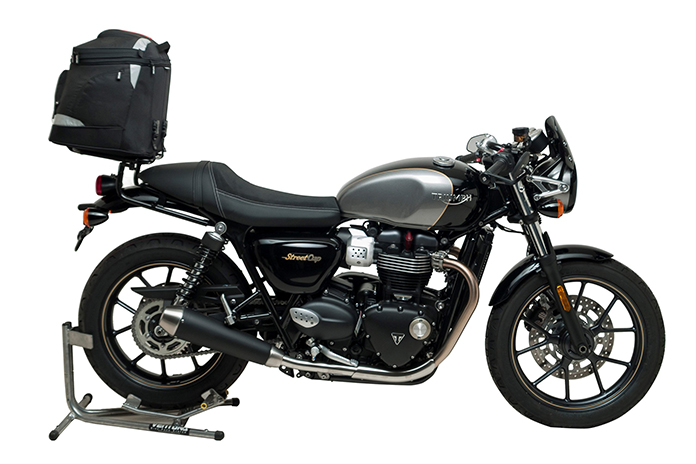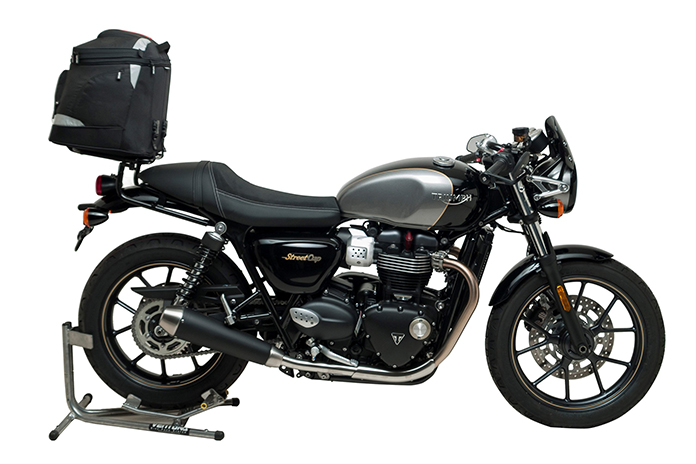 Ventura has re-invented its unique luggage system with the all-new EVO-Rack and matching EVO-40 and EVO-10 Bike Packs.
Designed to match the sleek lines of whichever motorcycle it's fitted to, the new EVO-Rack has a flat base and an adjustable mounting system. This allows the EVO-Rack to pivot, so it can be mounted in various positions on the same bike and also swapped between motorcycles, as long as a set of Ventura L-Brackets are fitted.
Two new packs, the EVO-40 and EVO-10, fit onto the rack using an innovative pocket fastening system in the base, that securely holds the packs on the rack while riding.
The EVO-40 is the larger of the two, offering a substantial 40-litre capacity, while the EVO-10 is geared toward commuting and day riding with its (you guessed it) 10-litre capacity. Both packs are manufactured using water-resistant and durable laminated ballistic fabric.
The EVO-Rack fits onto Ventura's well-established L-bracket system, with fitments produced for more than 2000 models, including machines dating back into the 1970s.
The L-brackets attach using existing points on the sub-frame, so they add minimal weight, without making the machine any wider. The EVO Pack's 'slide on, ride off' fitment eliminates the need for straps or bungees, so it's quick and easy to attach or remove.
The EVO Rack can be removed in seconds, leaving only the discreet L-Brackets behind. The rider then has the option of fitting a pillion Grab Handle.
The EVO Rack retails at £79.99; the EVO-40 Pack is £149.99 and the EVO-10 Pack sells for £73.99. Prices for L-Brackets start at £82.99 and vary according to make/model of motorcycle. All prices include VAT.
[L-brackets for the Triumph Street Cup (pictured) = £107.99 inc VAT.]
For further details, prices and a full list of pack options, call 01256 704909 or visit www.ventura-bike.co.uk