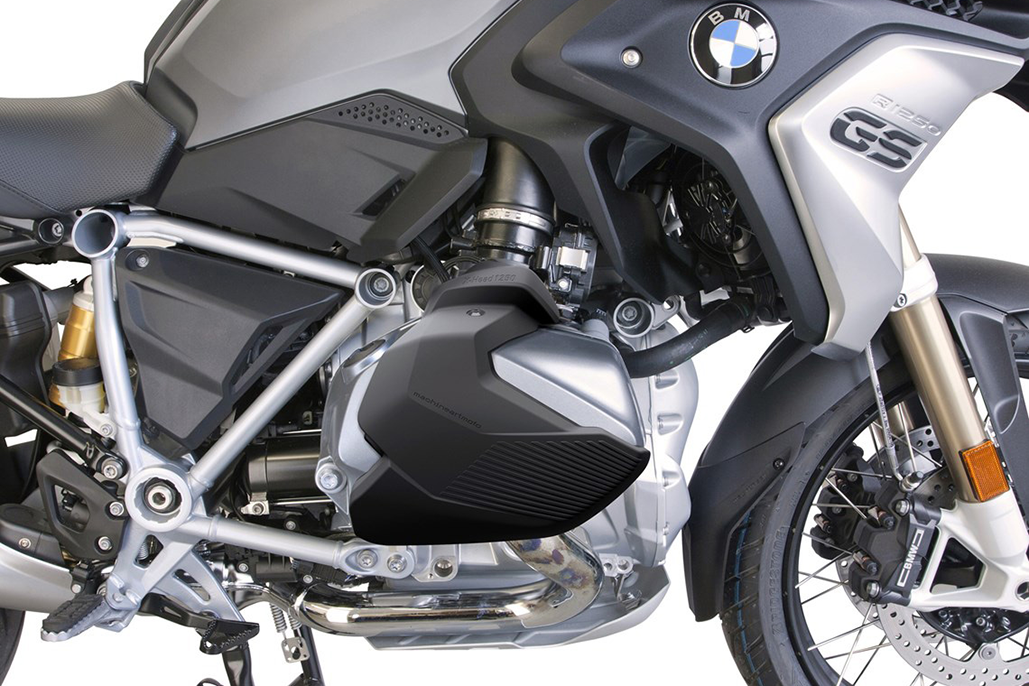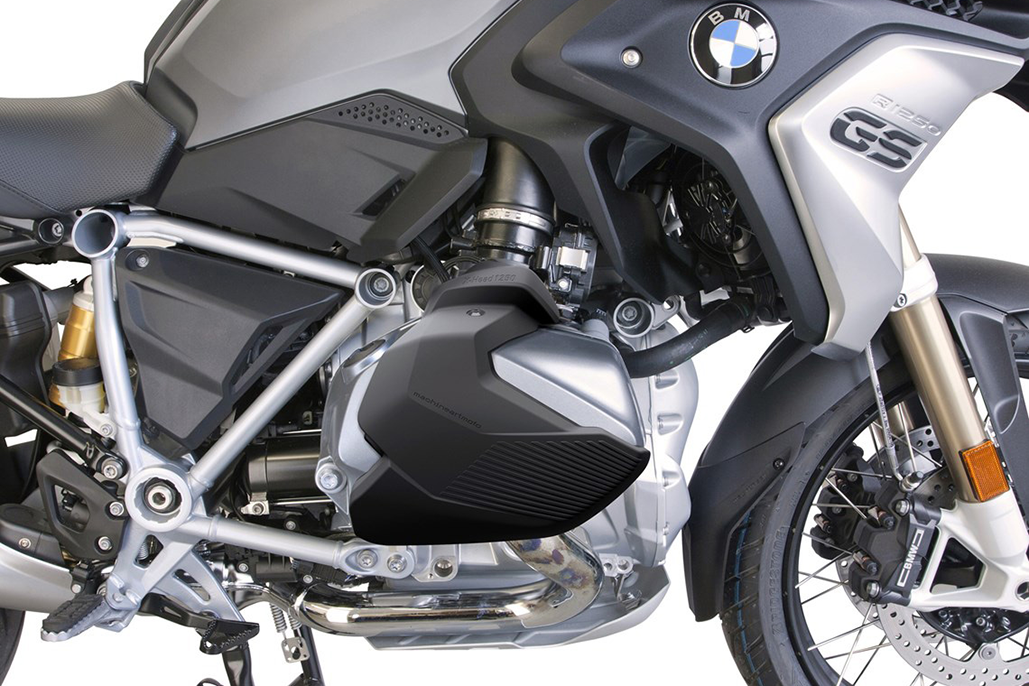 MachineArt X-Heads, the tried and trusted cylinder head protectors for BMW R-series bikes, are now available for the latest 1250 models.
A quick and easy way to add extra 'travel insurance' Machine Art's X-Head guards are designed to protect the Boxer engine's vulnerable valve and spark plug covers, preventing costly repairs and delays to trips caused by low speed and static tumbles.
Unlike conventional engine bars or crash bungs, which can leave areas unprotected, X-Heads wrap around each cylinder, covering 85% of the surface and protecting the mid-section as well as the bottom/front initial impact area.
They also act as a barrier against flying debris – especially important when tackling trails and other loose surfaces.
X-Heads feature a SuperTough nylon polymer outer shell, mixed to offer high strength and flex under impact. Inside a thick, thermoplastic rubber liner sits against the face of the cylinder, helping to dissipate the impact and prevent 'hard contact' with the ground.
They fix directly to each head – no complex fitting kits or modifications needed – are lightweight and styled to blend in with the latest generation R-series' styling. They can be used on their own or fitted alongside engine bars for complete protection.
X-Heads cost £179.00 per pair, including VAT, fitting instructions and relevant fittings, and are available exclusively through the UK's no.1 for BMW motorcycle accessories – www.nippynormans.com
They're suitable for the following bikes:
R 1250 GS 2018-on
R 1250 Adv 2019-on
R 1250 RT 2019-on
R 1250 RS 2019-on
2019-on R 1250 R